Guardians of the Galaxy 3 will most likely mark the debut of Adam Warlock, who are one of the biggest characters in the Marvel storyline. Many fan artists have been trying to come up with incredible art pieces featuring the potential suitors of the role. Artist BossLogic had earlier made a Warlock look for Zac Efron and Coster- Waldau each. And now the last Adam Warlock picture features True Blood star Alexander Skarsgard.
BossLogic Imagines Alexander Skarsgard as Adam Warlock
The character is almost guaranteed to appear in the final Guardians film after having been teased in a post credits scene of Guardians 2. Adam Warlock played a major role in Jim Starlin's Infinity Gauntlet storyline of the 90s, the cosmic hero was withheld from Infinity War and Endgame. When asked about why they did that, director Joe Russo revealed that it was upon James Gunn to bring the character in the MCU.
Also Read: What we want in Riverdale season 4
"We never considered introducing him," Russo revealed. "I think that exists more in the Guardians universe. That would have to be a James Gunn thing."
"But again, we just had too many characters on our plate," he continues. "And you can't introduce somebody who doesn't have their own movie like [Captain] Marvel. You can't just throw them into the final chapter of a book."
Gotta wait for it!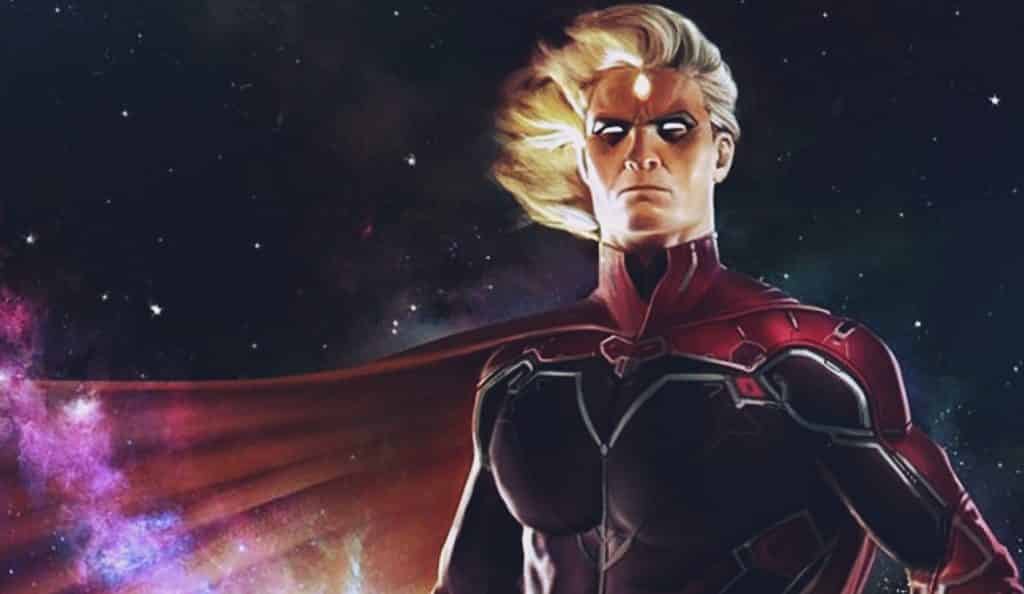 Also Read: Director James Gunn Rehired By Disney For 'Guardians Of The Galaxy 3'
The previous year, Starlin who mastered the stories Warlock has been a part of, also admitted that he was unaware of what the plans of Marvel Studios are with the character in the future.
"At the time we're recording this, the third Guardians movie is on indefinite hold. I don't know what's going to happen," Starlin told Chuck Load of Comics at ACE Comic Con. "I have my suspicions who they're going to use for a director, but I'm not in that loop, so my guess is as good as anything you read online."