If you're mentioning young stars in Hollywood right now, you simply cannot ignore Zendaya. She has been on the rise as the "Euphoria" star has risen from being a Disney star to an Emmy-winning A-lister who seems to be on the brink of superstardom.
Obviously, this has a lot to do with her playing the quippy MJ in the Spider-Man films in the MCU. The actress joined the MCU with Spider-Man: Homecoming in 2017, subsequently becoming a huge part of Peter's life in Far From Home and is now set to reprise her role in No Way Home.
The onscreen chemistry of Zendaya and Tom Holland has been absolutely off-the-shelf and has also played a huge role in the success of new Spider-Man films. While appearing in an interview with InStyle, her comments about the on-set behavior of Holland were pretty on-brand.
Tom Holland Is Really Passionate About Playing Spider-Man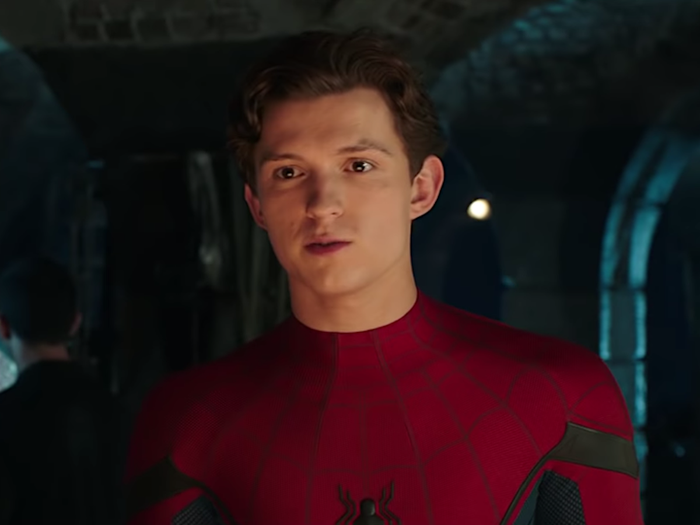 These comments came in a recent in-depth interview with InStyle where Zendaya talked about all things professional, personal, and beyond. She doesn't mix her words while showing her admiration of how Holland handles himself as Spider-Man. She says, "There are many things, obviously, that I appreciate. In an actor way, I appreciate that he really loves being Spider-Man. It's a lot of pressure — you take on the role of a superhero wherever you go. To the little kid who walks by, you are Spider-Man. I think he handled that so well."
She went on to state that Holland's behavior on the set is all business, particularly when it's about shooting action scenes. "And seeing him at work, even though he's not a Virgo, he is a perfectionist. Our director allowed me to come in every day [of the shoot], and it was cool to see how he cares so much about his work and making it right." She continued, "I watched him do a fight scene all day, which is exhausting. He'd do a move, come back to the monitors, watch it, and say, 'I can do that better.' I'd be like, 'Dude, you got it.' But he wants us to be perfect, and I really appreciate that."
Well, we aren't really surprised to hear all of this because we've seen Holland taking ownership of Spidey in ways no actor previously has. Still, it's always nice to hear how passionate one is about his work.