Riverdale a popular teen show that premieres on the CW, the show was inspired from Archie Comics with a darker and modern twist, the first season focused on the death of Jason Blossom, with 4 teens Betty, Archie, Veronica and Jughead investigating the town looking for answers
A show like this sounds incredible and season 2 was just as good, but unfortunately season 3 of riverdale was a huge disappointment, not everyone will agree as some are diehard Riverdale fans.
[1]
The old Riverdale, this may seem strange but in season 3 the mystery is a boardgame, most of the character lines were cringy and the second half of the season was a huge let down, in season 2 the gang are trying to figure out who a black hood killer was, Although it wasn't pure season 1 it was an incredible interesting story. Hopefully in season 4 it won't focus on supernatural like presence.
[2]
Bring back the south side serpents, if you watch the show you're more likely familiar with the south side serpent gang, their king (Jughead) was the leader of the gang, unfortunately during season 3 the serpents fell apart with a new gang 'Pretty Poisons' taking the spotlight, although the serpents still exist in the show in season 3 we didn't get to explore them.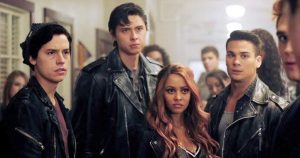 [3]
Jughead and Archie, their Bros until the end and with the first two seasons and the second half of season 3 it felt like it, again unfortunately during season 3 Archie and Juggy don't have much screen time together, let's hope in season 4 we can get back the bromance.
[4]
Cheryl Blossom, she wasn't everyone's favourite character in season 1, but one thing Season 3 got right is Cheryl's new personality, caring for her girlfriend Toni while being an epic Archer there's absolutely every reason to love Cheryl.