With Infinity War just around the corner, we are really really excited to see Hulk going one on one with the Mad Titan Thanos.
But what the fans are not aware is of the fact that Bruce Banner had encountered Thanos before the Infinity War and knows a hell lot about him. And this news came from none other than our own Mark Ruffalo.
During an interview with Screenrant, Ruffalo said,
"Banner knows more about Thanos than probably anybody, and he's really trying to impress on everybody how dangerous he is."
This gives us a fair bit of idea that Banner has already got some idea of how violent Thanos is and what may be the ways to beat him. But when did it all happen?
Let's try to figure out when both Thanos and Hulk might have crossed paths in the MCU.
1. Hulk have heard it all through GrapeVine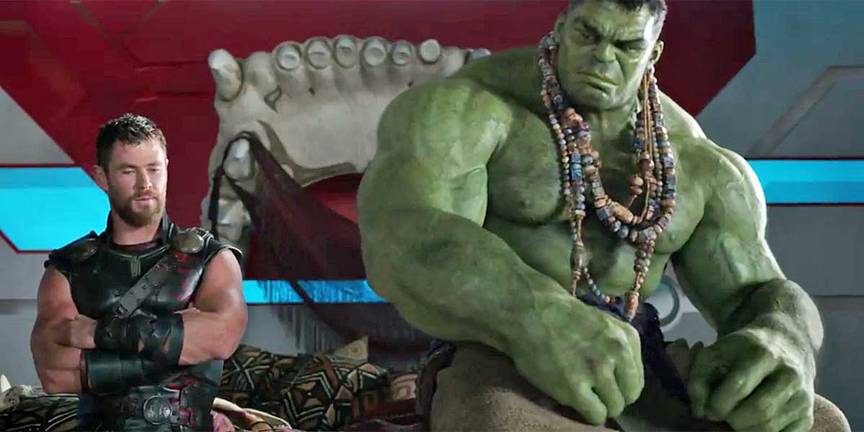 In Thor: Ragnarok we find out that time moves differently in Sarkaar and Earth. This actually helped Loki to get there three weeks before Hulk.
It was also established that Hulk has been there for last one year.
Now, we all know that the Grandmaster, the ruler of Sarkaar owns the Reality Stone. So, this might be a possibility that when Thanos tried his hands on getting the Reality Stone from the GrandMaster, he might have had a little encounter with Hulk there.
2. Pre Infinity War
In the post-credits scene of Ragnarok, we see Thor and Loki transporting Asgardians to a safe place in the far reaches of space.
However, they are then eclipsed by a massive spaceship and the scene cut to black. Our interpretations are that Thanos might be on that ship and must have encountered Hulk and one-eyed Thor there.
These two are the only interpretations that we can make based on Ruffalo's statement. However, Animated Times is open to more and more interpretations.
"Directed by Joe and Anthony Russo, Avengers: Infinity War releases April 27 and stars Robert Downey Jr. as Iron Man, Chris Evans as Captain America, Scarlett Johansson as Black Widow, Jeremy Renner as Hawkeye, Chris Hemsworth as Thor, Mark Ruffalo as the Hulk, Anthony Mackie as Falcon, Paul Bettany as the Vision, Elizabeth Olsen as Scarlet Witch, Don Cheadle as War Machine, Sebastian Stan as Winter Soldier, Chris Pratt as Star Lord, Dave Bautista as Drax, Bradley Cooper as Rocket, Vin Diesel as Groot, Zoe Saldana as Gamora, Karen Gillan as Nebula, Pom Klementieff as Mantis, Tom Holland as Spider-Man, Benedict Cumberbatch as Doctor Strange, Chadwick Boseman as Black Panther, Tom Hiddleston as Loki, and Josh Brolin as Thanos"