Kelly Ripa has come a long way as an actress and a TV show host. She has been hosting Live for more than two decades and has always been open about her personal and professional life. The Live With Kelly & Ryan host never hesitates to speak her mind, and she has done so, countless times on the show and in her interviews. The All My Children star shared something similar while talking to Bruce Bozzi and Andy Cohen. During an episode of Bruce Bozzi's temporary show Quarantined with Bruce, Ripa and her husband, Mark Consuelos, opened up about their s*x life.
Read More: "I started to see things that I didn't like": Long Thought to be a Natural Beauty, Kelly Ripa Shocked Fans By Revealing Her Face is All Plastic Surgery
Kelly Ripa And Mark Consuelos Opened Up About Their Healthy S*x Life
Kelly Ripa joined Andy Cohen and Bruce Bozzi on an episode of Quarantine With Bruce. As the radio host stated that the quarantine period had been the longest he has gone without s*x, Ripa put her husband, Mark Consuelos, on the mic. She explained the situation and asked the Riverdale actor, "What's the longest [he's] gone without it?"
When Consuelos was unable to understand the question, Cohen elaborated on it and asked if he had ever gone five weeks without having s*x. Ripa sounded shocked when her husband said, "Yeah." However, he did clarify it happens only when he is on the road.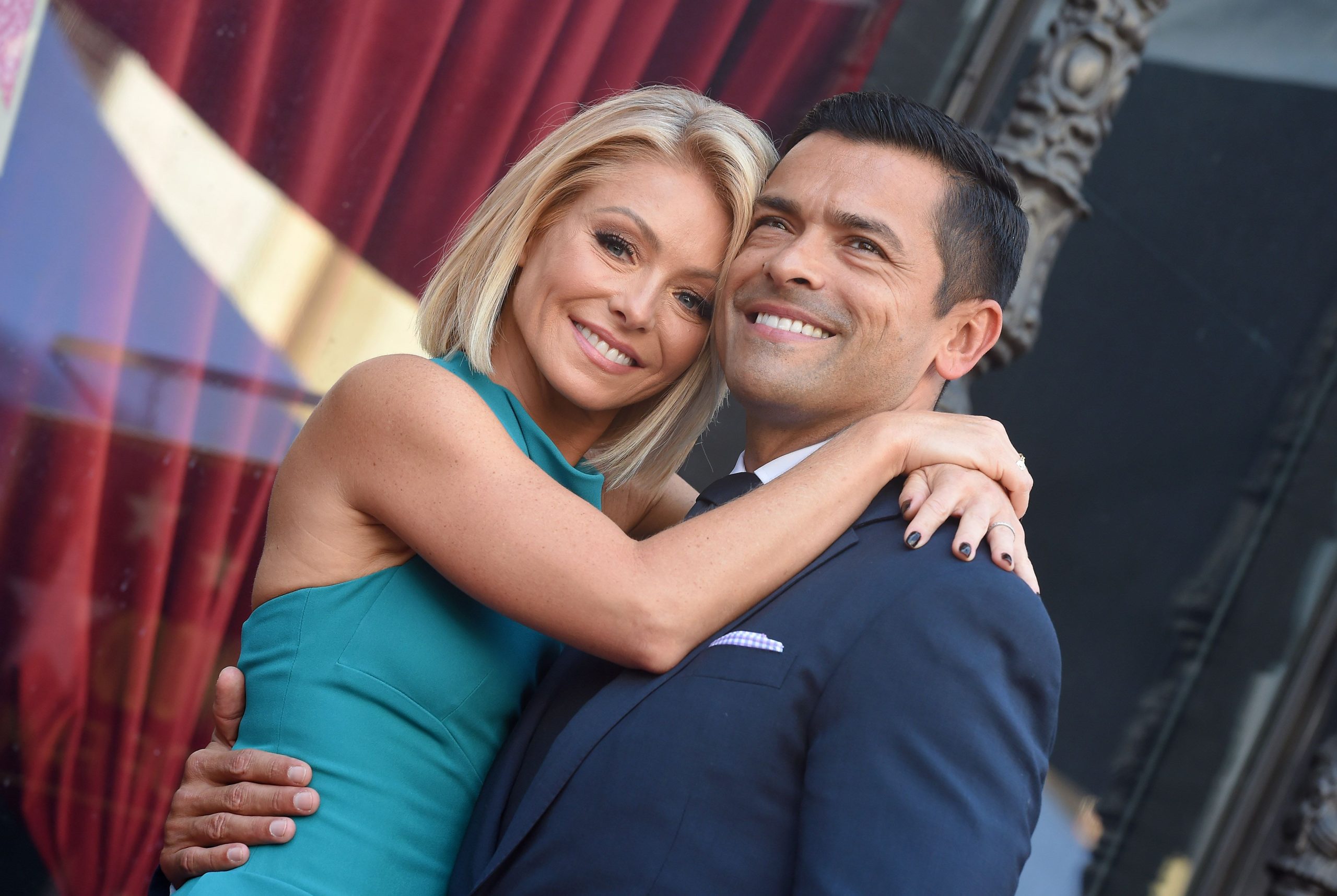 The couple also shared that they do not spend much time away from each other and make sure to make time for themselves. Ripa said the reason behind their bond and chemistry, saying that they met each other "at the right time in [their] lives."
She said, "We were really young. We learned each other well. And with that comes a certain level of comfort and confidence, and experimentation. We have fun." Kelly Ripa and Mark Consuelos met on the set of All My Children in 1994. They got married in 1996 and have been together since.
Read More: "I think Jimmy Kimmel is the perfect fit": Ryan Seacrest Subtly Disses 'Live' Co-Star Kelly Ripa, Says Jimmy Kimmel is a Better Oscars Host
Kelly Ripa and Mark Consuelos Cheer For Their Son
Kelly Ripa and Mark Consuelos have two sons and a daughter. Ripa's husband and her children have made several appearances on the talk show. And the couple decided to cheer their youngest son, Joaquin Consuelos, at the University of Michigan.
Their youngest son is attending the University of Michigan and is also on the wrestling team of his college. The couple shared on social media that their son would be back in the wrestling ring, and they are flying to Michigan to support their son during his match. While Ripa shared a snap of her husband standing alongside a huge snowman, Consuelos shared an image of a  giant M built out of snow on his Instagram.
Read More: "His work in 'The Whale' is amazing": Kelly Ripa Desperate To Interview Internet's Heartthrob Brendan Fraser To Increase 'Live' Ratings and Viewership
Source: Radio Andy