Meghan Markle has been at the heart of many controversies since the death of Queen Elizabeth II. Right before the Queen's death, King Charles denied her coming to the Balmoral. There was also the incident where she claimed people in South Africa compared her wedding day to the release of Nelson Mandela from prison. Amidst other things, her recent comments about NBC's money game show Deal or No Deal have gathered a lot of unwanted attention.
Also read: Meghan Markle Called Out For Being a Grade-A Hypocrite, Took Up Sexually Demeaning Role Despite Claiming Deal or No Deal 'Reduced her to a bimbo'
Meghan Markle comments about when she was a model in NBC's famous game show
The Duchess of Sussex served as a "briefcase girl" on NBC's Deal or No Deal between 2006 and 2007. She appeared in 34 episodes of the show. On the recent episode of her podcast Archetypes, she talked about quitting the show and her reasons for the same. She talked about how her personality and herself were "so much more" than what was being "objectified on the stage."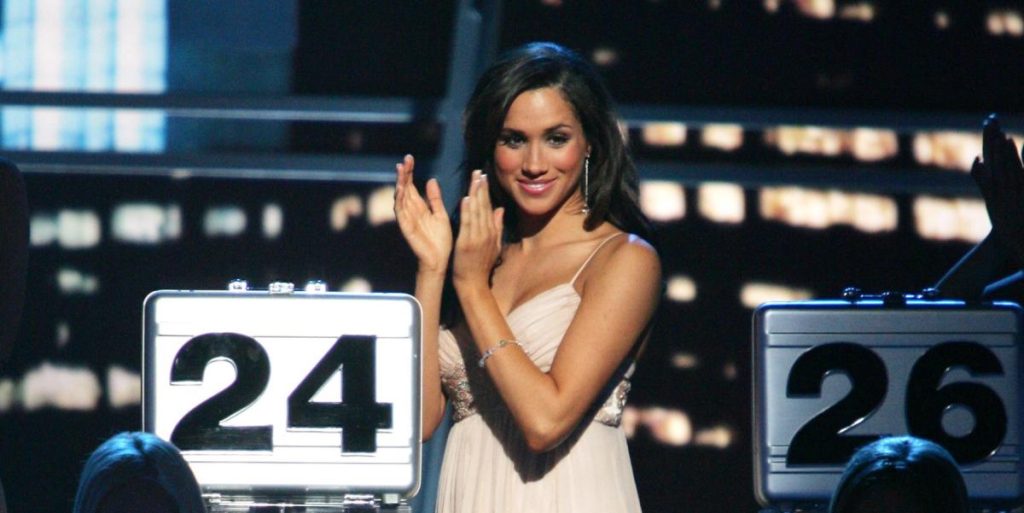 Also read: "They've cashed an incredibly large cheque from Netflix": Meghan Markle and Prince Harry are reportedly Helpless Amid Princess Diana Controversy, Expert Says Meghan Has Sold Her Soul
She further added that she didn't want to be someone with all the looks and no personality. Meghan Markle said, "that's how it felt for me at the time being reduced to this specific archetype: the word 'bimbo.'"
Whoopi Goldberg lashes out at the former Suits actress
On a recent episode of The View, the host Whoopi Goldberg lashed out at Meghan Markle for her comments on the model. She explained that if you are a performer, you take the gig. She said, "You take the gig. Sometimes, you're in a Bozo suit, sometimes you got a big nose, and this is just the way it is." She further explained that they aren't news reporters or journalists, they are actors. "We're trying to get to another place," Goldberg added.
Also read: "When you're a performer, you take the gig": Whoopi Goldberg Seems Unfazed With Meghan Markle Criticizing 'Deal Or No Deal' For Objectifying Her, Claims Royal Princess Is Not Exclusive
The Ghost actress also said that some of the actresses and models are just trying to make a living. There is no reason for the Duchess of Sussex to make others feel bad about something she feels about. "I feel bad because I don't think that people were looking at these girls like this," and now they will, Goldberg concluded.
Meghan Markle has been facing a lot of heat for her comments about the models. Claudia Jordan who also worked on NBC's game show called out Markle for her comments.
Source: Page Six