Tom Brady and his estranged wife, Gisele Bündchen are on the verge of walking away from each other after having a relationship of thirteen long years. The NFL player has dedicated his life to his professional career leaving almost no space to focus on his personal life. This is how his relationship with his ladylove started to crumble with reports claiming that the pair has already hired divorce lawyers.
Also Read: Despite Gisele Bundchen Divorce Dooming His $333M Fortune, Tom Brady Seems Unstoppable As 'Brady Brand' Signs Star Quarterback Shedeur Sanders
Their relationship which started in 2006 when they were introduced on a blind date recommended by a common person, is near its end. The couple got into an "epic fight" which ultimately put their marriage at risk with the supermodel leaving the player.
Gisele Bündchen And Tom Brady Reportedly Getting Divorced!
Also Read: Tom Brady's Financial Woes Surmount As NFL Legend Punished With Hefty Fine Amidst Losing His $250M Assets To Brazilian Goddess Gisele Bündchen
The estranged couple, Gisele Bündchen and Tom Brady reportedly got into a heated argument that lead to this consequence of splitting up. According to the reports, the former was not happy with the fact that her husband decided to return to the NFL even though he promised to focus on his family after last season.
Back in February this year, the 45-year-old Tampa Bay Buccaneers star announced his retirement from football. Though things took a different turn as the player, just six weeks later, announced that he is returning to the game.
PEOPLE reported that his wife was disheartened with the player unretiring from the NFL. "She was so happy when he announced his retirement, and she wasn't thrilled at all when he went back on that," a source shared.
Another source told PageSix that the couple had a "serious" argument at that time which ended up with the couple getting away from each other.
"It seems that Gisele gets mad and says things like she's leaving him, but in the past, they've always made up. But maybe, this time, it is more serious."
Many sources claim that their relationship is "beyond repair" with the pair will soon annulling their marriage.
Tom Brady's Un-Retirement Slammed By Fans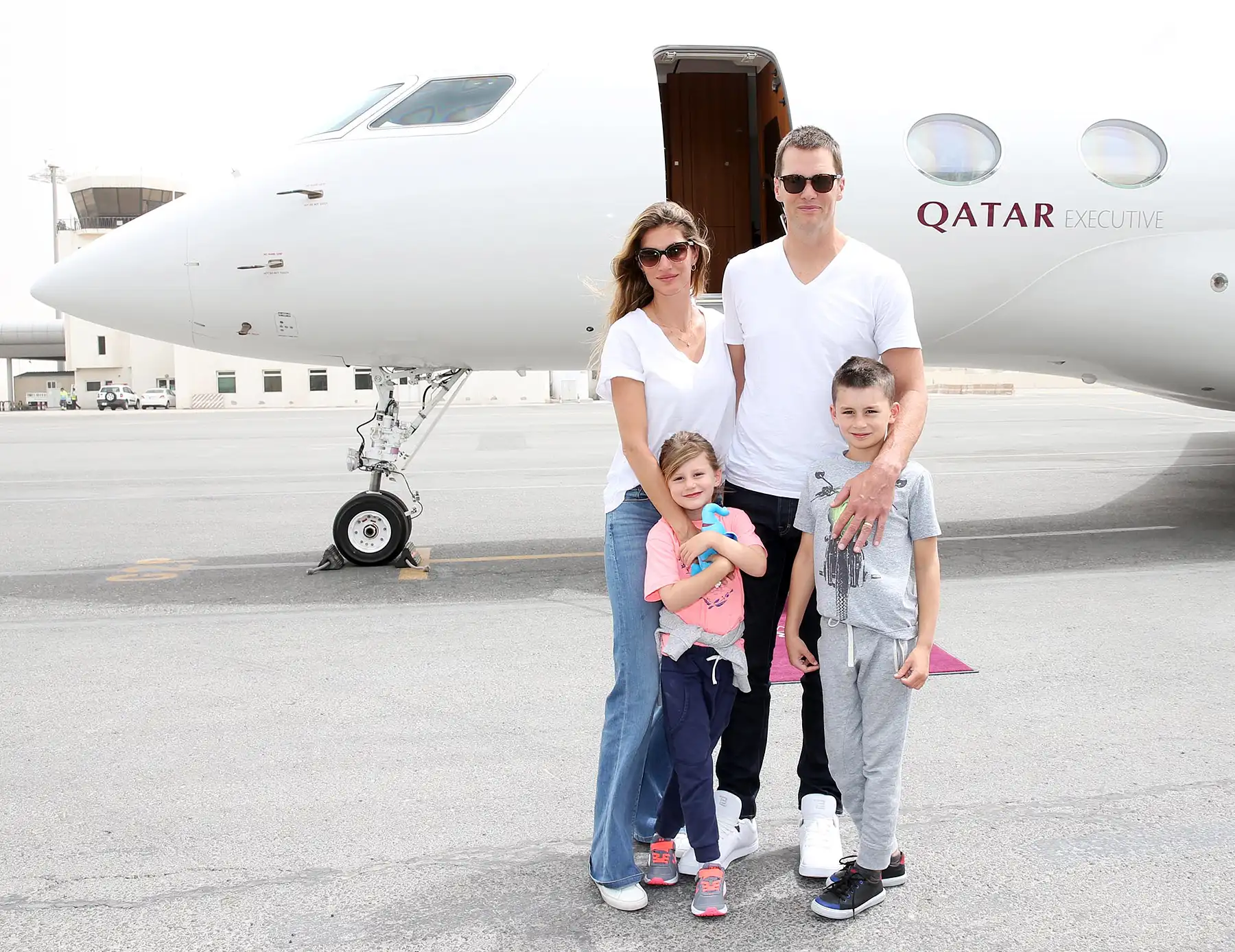 Also Read: Tom Brady Didn't Take Gisele Bündchen as His Plus One For Robert Kraft Wedding, Seems to Be Accepting Dark Reality as Divorce Doom Looms Over NFL Legend
The couple has had their struggles on their part however the player was too dedicated to his career which somewhat impacted his personal life.
The Victoria's Secret supermodel this month shared her thoughts on relationships in a response to Jay Shetty's post, "You can't be in a committed relationship with someone inconsistent with you. Read that again."
In an interview with ELLE, she also shared how she feels about her husband returning to the NFL, "Obviously, I have my concerns—this is a very violent sport, and I have my children and I would like him to be more present."  She added, "I have definitely had those conversations with him over and over again. But ultimately, I feel that everybody has to make a decision that works for [them]. He needs to follow his joy, too."
However, fans have different opinions on this and slammed the player for only thinking about himself.
Check out the tweets below.
Tom Brady is reportedly "hurt by Gisele" and can't believe she would finally divorce him. Well dickhead this is what happens when you're married but it's still all about you.

— Tochinoshin 愛は征服する (@Tochinoshin33) October 8, 2022
Im no Brady fan. But I'd imagine those 2 egos coulfng co-exist on an island indefinitely

— Reygo2 💙🇺🇸💙 (@Reygo21) October 8, 2022
And not truthful with her about what you are going to do.

— Annie 🌊 🌈 🪶 🎃 🍁🇺🇸 (@copley_anita) October 8, 2022
I can't believe she married him!

— Stephanie Hobbs (@SSHobbs) October 8, 2022
She probably was hoping he would retire but, he was selfish

— reva raju MD (@tennisreva) October 8, 2022
The supermodel has completed her responsibility as a mother and told the outlet that she was ready to work on her career again. She had always been supportive of her husband's choices however felt less supportive on the other side. Though the pair have hired divorce lawyers, no statements regarding their relationship had been provided from their end.
Source: Twitter