Fans have been waiting, virtually since her debut in 2010's Iron Man, for Scarlett Johansson's Black Widow to headline her own film, only for the Marvel Cinematic Universe's preeminent super-spy to sacrifice her life in Avengers: Endgame. That's led to multiple theories about the movie's premise: that it's a distant prequel, set primarily during Natasha Romanoff's training at the Red Room; that the character was secretly resurrected through the return of the Soul Stone; or even that the Black Widow in the film is … a clone. However, new photos leaked from the set appear to dismiss all of that speculation, and confirm where, exactly, the film takes place in the MCU timeline.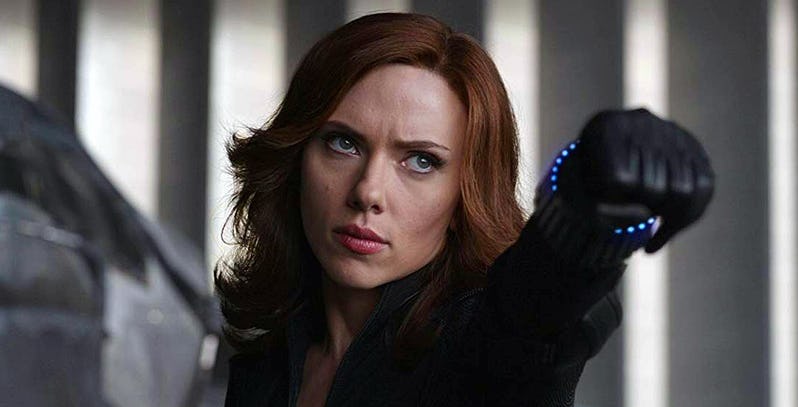 Marvel Studios yet to announce any films in its next Phase
Although Marvel Studios has yet to actually announce Black Widow — or any films in its next phase, for that matter — casting and development reports, to say nothing of the leaked photos and videos, make its existence impossible to deny. Winter Soldier actor Sebastian Stan seemingly revealed in May that the film is set between the events of Captain America: Civil War and Avengers: Infinity War, but that report was third-hand, at best.
New set Photos circulate on Twitter
However, new set photos circulating on Twitter appear to confirm that to be true. Johansson's Natasha is pursued by an antagonist widely believed to be Marvel Comics villain Taskmaster. What's important here isn't Black Widow's foe, but instead her car: It's a 2017 BMW 5 Series Touring Wagon.
https://twitter.com/thomas_polito/status/1144254759915917313
There are untold thousands of 2017 cars operating today, sure. But when has an MCU film set in the present day ever showcased anything other
than a new (or even not-yet-released) vehicle, usually as part of a deal with an automaker? That almost certainly points to the events of
Black Widow
taking place between the events of
Captain America: Civil War
(2016) and
Avengers: Infinity War
(released in 2018, but
may
take place in 2017, depending on which timeline you believe).
Back In BLACK?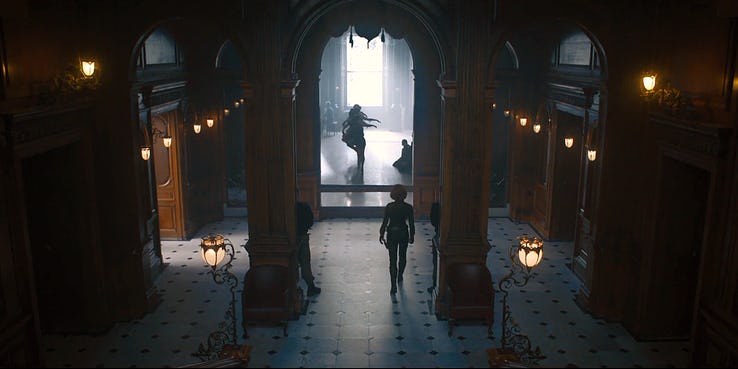 Placing the movie at that point would potentially provide some essential character development. For one, it would allow fans learn what Natasha was doing before her rather abrupt entrance in the middle of Infinity War as part of Captain America's "Secret Avengers." That wouldn't preclude flashbacks to her training in the Red Room, as previously teased in Avengers: Age of Ultron.
That might also tie into growing speculation, supported by evidence, that the film will introduce a second Black Widow: Yelena Belova, played by Florence Pugh. If that character is anything like her comic book counterpart, in which she was trained in the Red Room, that would dovetail nicely into an exploration of Natasha's backstory.
Star Cast and Release
Directed by Cate Shortland from a script by Jac Schaeffer and Ned Benson, Black Widow stars Scarlett Johansson. The film is expected to be released on May 1, 2020.