Deadpool aka the Merc with a Mouth, is one of Marvel's most prized possessions. Can DC ever manage to create a movie on a character that could counter Deadpool? here are a few choices.
Lobo
He is an alien bounty hunter who has butted heads with the best and brightest of the DC Universe. Functionally immortal, the Czarnian is the last of his kind. Lobo is immune to death and he is not averse to ultra-violent tactics to get the job done. He also does not mind losing a limb or two to save the day, just like Deadpool. Because in the end, he would still be breathing with a cigar in his mouth. The pre New 52 stories is where Lobo truly shined. If DC is making their own movie to counter Deadpool, they should seriously consider Lobo.
The Creeper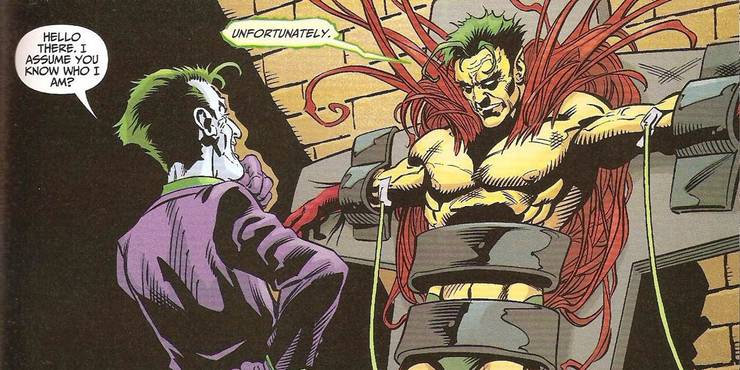 Jack Ryder was an arrogant talk show host who was fired from his job. desperate for employment, he was hired by his former head of security as an investigator. Jack was tasked with finding the missing Doctor Emil Yatz. To keep his identity a secret, Jack Ryder made an impromptu costume but was shot shortly after. Yatz, who had invented an experimental serum, injected it into Jack Ryder's body. And thus, the Creeper was born. To put it simple, The Creeper is insane and bonkers just like Deadpool. His unpredictability makes him a very good candidate.
Harley Quinn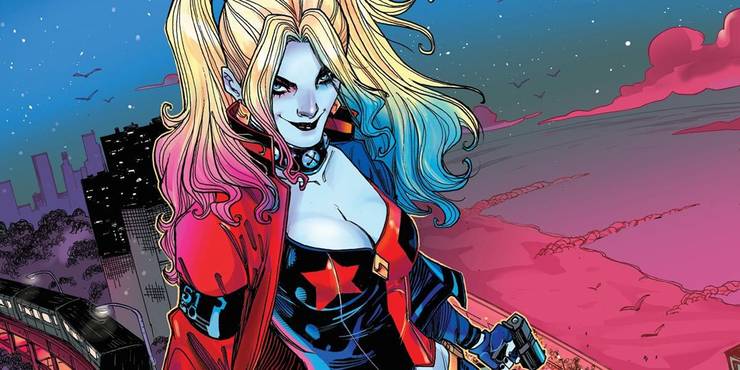 Why look further than our very own Harley Quinn? Like her significant other – the Joker, Harley has subconsciously figured out she is just a comic book character. The DCEU has already toyed with the idea of a fourth wall breaking Harley Quinn in the Birds of Prey movie. It would not be too difficult for WB Studios to make Harley DC's Deadpool.
Ambush Bug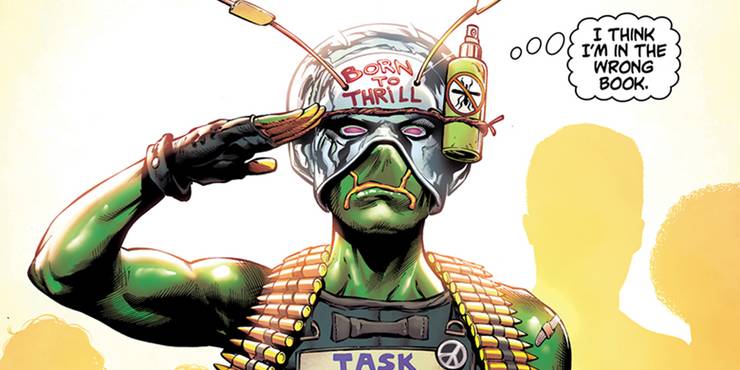 Probably the craziest character DC has ever managed to come up with – Ambush Bug's real name is Irwin Schwab. An ordinary man, Schwab found an irradiated space suit from space that gave him teleportation powers but also drove him crazy. Deadpool repeatedly breaks the fourth wall since he knows he is a comic book character. Ambush Bug also knows that he is just a character in the DC Universe. The guy is the talk show host of Channel 52, a meta DC news broadcast where he discusses all the crazy stuff that happens in the world of superheroes. And he talks directly to the readers.
Plastic Man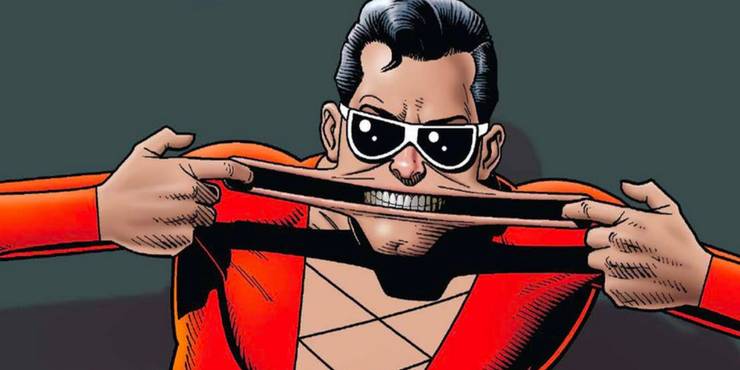 Eel O'Brian may not be as great and popular as the other DC superheroes. But his superhero alter ego is something not many fans could say they do not know. O'Brian is better known as the superhero Plastic Man. Plastic Man's shape-shifting and body bending abilities coupled with his inability stop himself from engaging in non-stop verbal banter makes him a fan favorite for the comic book fans. The guy is so relentless in cracking jokes that his own teammates sometimes have to jump in and tell him to stop making them in the middle of battle. He could certainly be a good answer to Marvel's Deadpool.
Booster Gold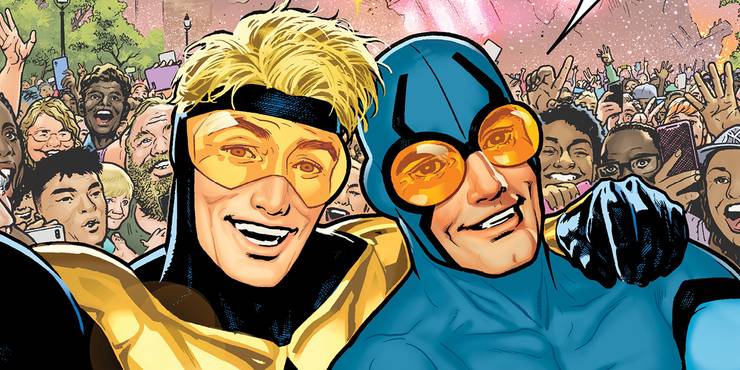 The superhero Booster Gold was once just a lowly janitor from the future who stole advanced tech and a time machine from the future and travelled to the past. In the 21st Century, Booster Gold intended to achieve a glory similar to the ones the DC superheroes achieved and heard stories of. If DC is planning to make Booster Gold the perfect counter to Deadpool, then we suggest they also include Blue Beetle in the project. The comic punchlines and interactions between the two would make for some epic movie moments.