Tampa Bay Buccaneers star Tom Brady and model Gisele Bündchen finalized their divorce recently after 13 years of marriage. Apparently, the model has already moved on from the divorce as rumors claim that she is now dating Joaquim Valente, a jiu-jitsu instructor. The model was trained by him and their connection goes back to 2021. Valente recently traveled with Bündchen and Brady's children to Costa Rica, where he continued to train them while they were home-schooled.
Rumors have claimed that their romance grew since the model's split from NFL star Tom Brady. Brady recently posted a picture of his son, Jack, on Instagram and the model commented on it, fans are now wondering if they will reunite for thanksgiving.
Tom Brady posted a picture of his son, Jack
Tampa Bay Buccaneers star Tom Brady recently posted a picture of his son, Jack, who he shares with his ex-partner, actress Bridget Moynahan. He captioned the picture, "My inspiration." Gisele Bündchen commented a red heart under the post, this has sparked rumors that the two might reunite for Thanksgiving for the sake of their children. The two got married in 2009 and share two kids, Benjamin, 12, and daughter Vivian, 9.
Also read: Gisele Bündchen Finally Interacts With Tom Brady After 'Amicable' Divorce Amidst Brazilian Supermodel Dating Joaquim Valente Days After Separation
Is Gisele Bündchen dating someone else now?
Reports say that model Gisele Bündchen has found love once again. The model is reportedly linked to her jiu-jitsu trainer, Joaquim Valente. Joaquim Valente is a jiu-jitsu instructor who co-owns Valente Brothers jiu-jitsu school in Miami, along with his brothers Pedro and Gui. The two have been spotted together twice since the model's divorce and Valente even went to Costa Rica with the model and her kids in order to train them. However, these are only rumors as there are no official statements.
Also read: 'Obviously he's very physically attractive': Sports Reporter Bombshell Kendra Middleton Desperately Wants To Date 7 Time Super Bowl Winner Tom Brady
Tom Brady and Gisele Bündchen ended their marriage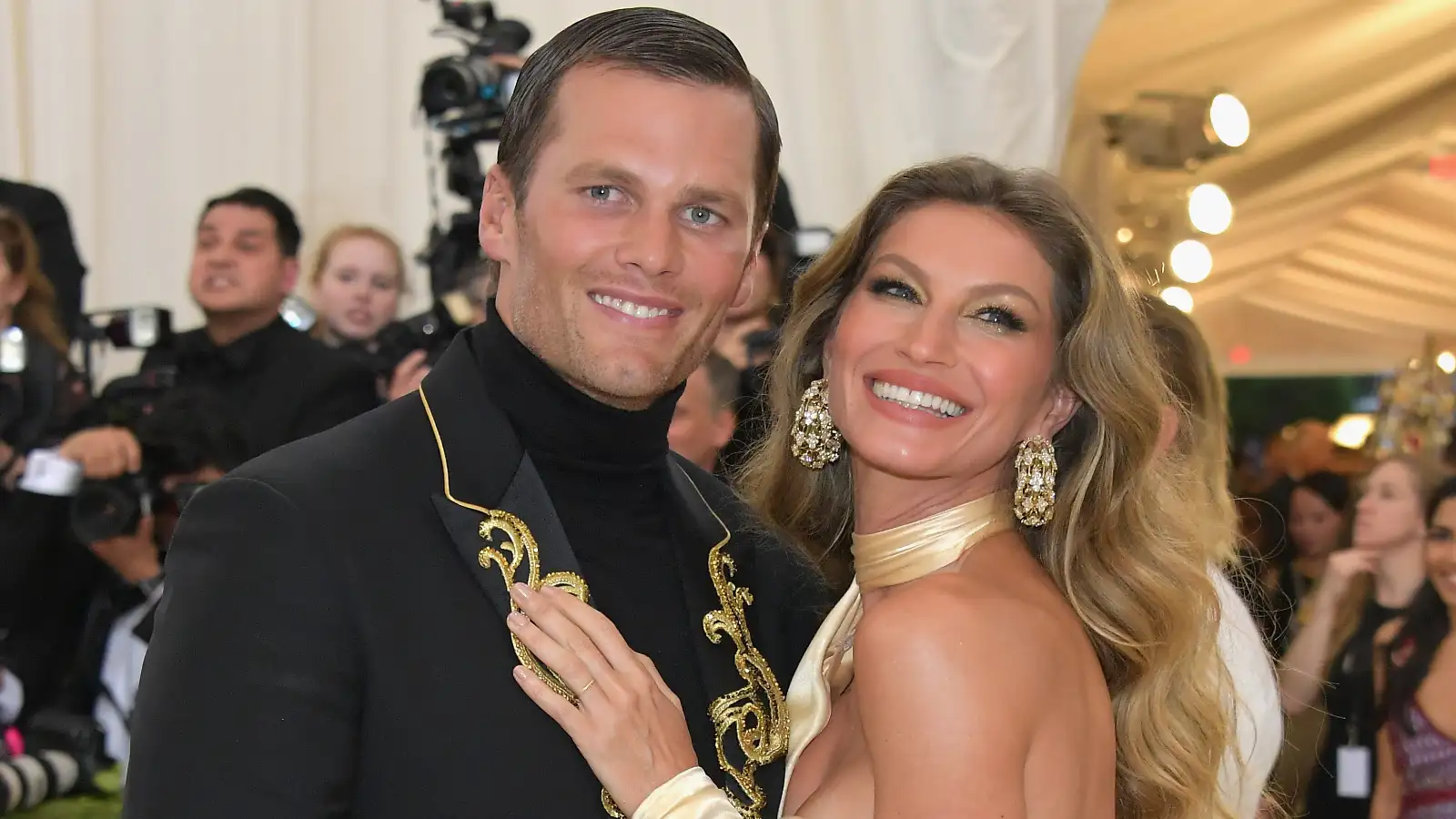 Tom Brady and model Gisele Bündchen officially finalized their divorce recently. An official statement was released by the athlete in October,
"In recent days, my wife and I finalized our divorce from one another after 13 years of marriage. We arrived at this decision amicably and with gratitude for the time we spent together. We are blessed with beautiful and wonderful children who will continue to be the center of our world in every way."
Sources close to the couple have claimed that Tom Brady's dedication to Football is the reason behind their split. In February 2022, Brady announced that he is retiring from American football to focus on his family but just six weeks later, he changed his mind as he announced that he is returning to the sport. This decision could be the reason why his marriage came tumbling down as the model wanted him to focus on his family, something which the sport didn't allow him to do.
Related: "I was apprehensive about the whole situation": Gisele Bündchen Nearly Boycotted 2014 Brazil FIFA World Cup for Differing Politics, Was Convinced By Tom Brady to Make Her Country Proud With Her Iconic Catwalk
Source: Marca