It seems that Pete Davidson has finally found love, and it's not with Kim Kardashian. The comedian and actor have been spotted several times with actress Chase Sui Wonders, and sources say that their relationship is getting serious. Meanwhile, Kardashian is reportedly struggling to find another wealthy and influential man after her split from Kanye West and a short relationship with Davidson.
Davidson and Wonders first met on the set of their dark comedy Bodies Bodies Bodies in 2021, where they quickly became friends. However, their relationship soon turned romantic after Davidson's fling with Emily Ratajkowski ended in December 2022. Despite their initial denials, Davidson and Wonders have been spotted together multiple times since then, including on the Hawaiian vacation where they were seen getting cozy.
Also Read: After Just Escaping 'Rihanna-Beater' Controversy, Chris Brown Ends Up Hollywood Outcast Once Again For Throwing Fan's Phone Into Crowd As She Didn't Give Him Attention
Pete Davidson's Love Life: From High-Profile Relationships to Chase Sui Wonders
Davidson's love life has been the subject of much media attention, thanks to his high-profile relationships with Ariana Grande and Kim Kardashian. The comedian was engaged to Grande for a brief period in 2018, and he went on to date a string of famous women, including Kate Beckinsale and Margaret Qualley. He then had a nine-month romance with Kardashian, which ended in November 2022, just weeks before he was linked to Wonders.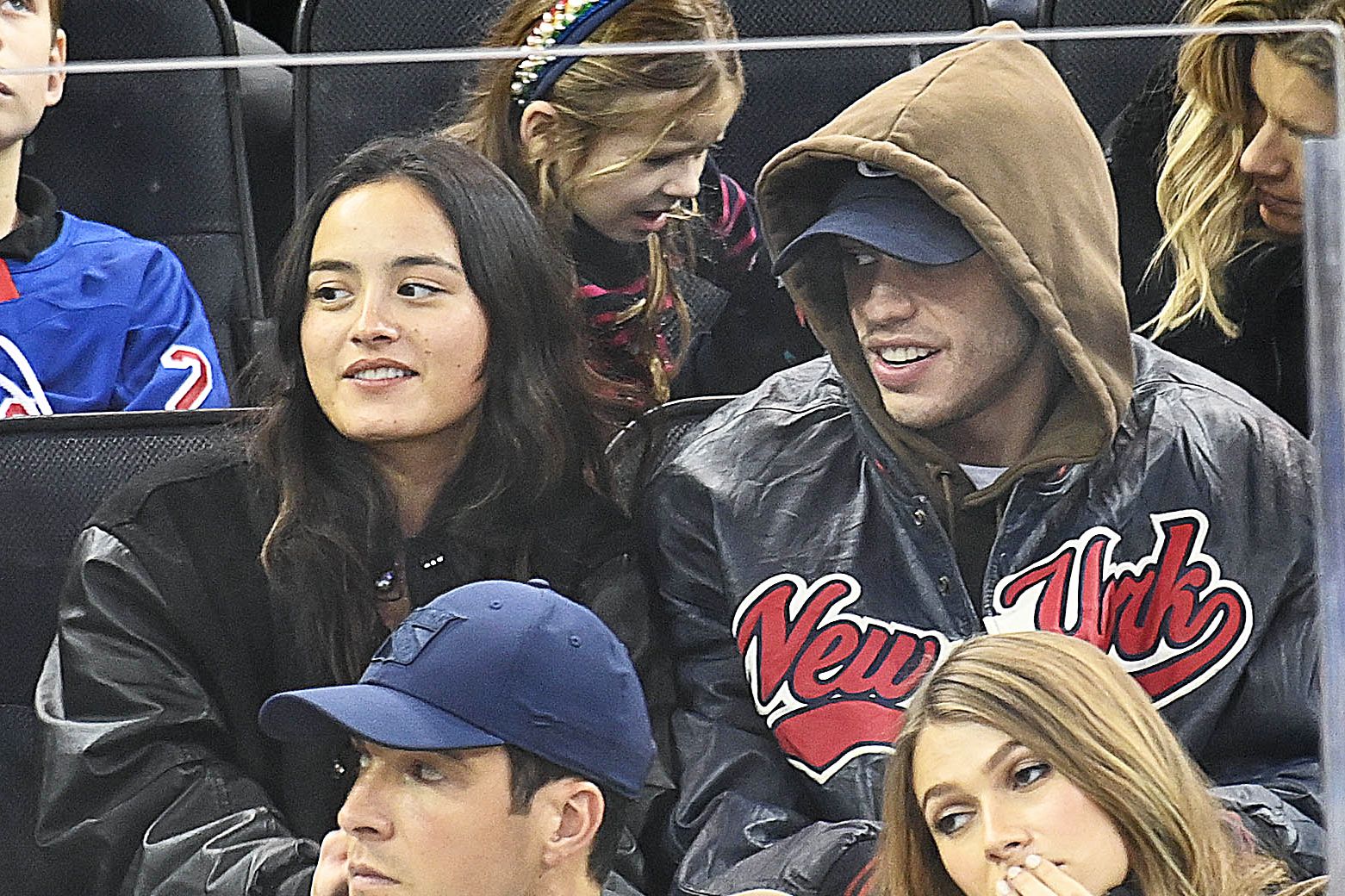 Chase Sui Wonders is a 26-year-old actress and model who has appeared in several films and TV shows, including The Deuce and Betty. She is also the niece of fashion designer Anna Sui. Wonders and Davidson reportedly bonded over their shared love of comedy, and they have been seen attending comedy shows together.
Also Read: "I Know What It's Like To Work In A Comic Book Store": Big Bang Theory Star Kevin Sussman Actually Worked In Comic Book Industry Before Landing 'Stuart' Role
Pete Davidson and Chase Sui Wonders' Romance and Kim Kardashian's Love Life
Kim Kardashian has been reportedly struggling to find love after her divorce from Kanye West. Despite being one of the most successful businesswomen and personalities in the entertainment industry, she has not been able to find a long-lasting relationship with a wealthy and influential man. Although she has been linked to several high-profile men, including CNN reporter Van Jones and music executive David Grutman, none of these relationships have become serious. On her reality show Keeping Up With the Kardashians, she even expressed feeling like a failure for not being able to find love.
Meanwhile, Pete Davidson's relationship with Chase Sui Wonders is reportedly getting serious. The couple has been spotted enjoying their time together on various occasions, including their recent Hawaiian vacation. Davidson seems to have moved on with Wonders. Sources suggest that their relationship grew out of a long-standing friendship, and they seem to be happy together.
It remains to be seen what's next for Pete Davidson and Chase Sui Wonders. However, as their romance continues to blossom, Kim Kardashian's search for love seems to be ongoing. While both celebrities navigate their love lives, fans will undoubtedly be keeping a close eye on their next moves.
Read More: Desperate To Get In On Tom Brady's $250M Empire, Gisele Bundchen's Rival And Miss Slovakia 2016 Veronika Rajek Breaks Instagram Rules To Seduce Him With Insanely NSFW Pic
Source: PageSix