Hollywood Popstar Selena Gomez has shared an intense smooch with her BFF Cara Delevingne on-screen in season 2 of Only Murders in the Building. Season 1 of the series was critically acclaimed resulting in the renewal of the series for another season which premiered on June 28, 2022.
Also Read: Internet Up In Arms After Selena Gomez Says Album Cover 'Oversexualized' Her
In the second season of the series, Selena Gomez (Mabel Mora), Steve Martin (Charles), and Martin (Short) rejoin with Cara Delevingne added to the cast for the new season as an 'art world insider' named Alice, who eventually falls in love with the Wizards of the Beverly Place actor's character, Mabel Mora. The two have known each other for quite a long time as first met when they were 15. Now, they share a strong bond of friendship which had been seen various times over the years.
Cara Delevingne Had Fun Kissing Selena Gomez
Also Read: 5 Saddest Things About Steve Martin's Charles-Haden Savage From 'Only Murders In The Building'
In an interview with  E!'s web series, While You Were Streaming, regarding the Only Murders in the Building, Delevingne shared that she had a blast smooching her BFF Gomez. She said, "It was just fun. Would anyone in the world not like to kiss Selena?" She described her on-screen intimate experience saying, "It was just hysterical, it's just one of those things, especially when you know someone so well, it's the comfortability and you kind of have fun with it."
The supermodel shared how this show allowed her to spend more time with her BFF, "We never get to see each other as much because we're so busy," so to be able to spend that much time with her, and also to be able to work with her, she's just such an incredible person to work with whether I know her or not. She is brilliant, like one of my favorite actors I've ever worked with."
The 29-year-old model expressed her gratitude for playing the queer role in the show as she has openly accepted herself as a queer woman in Hollywood. "For me to be able to get to play a queer role meant so much to me, and [Selena] knew that," she said, adding, "To represent that was really exciting."
Though the supermodel had fun while sharing a smooch with the pop star, fans considered it 'awkward.' Check out the tweets below.
Selena Gomez and Cara Delevingne share a kiss in the new season of #OnlyMurdersInTheBuilding. https://t.co/x1moYRuK1c

— Pop Crave (@PopCrave) June 28, 2022
They had no chemistry we blame caras bad acting

— Steven (@StevenNYPhoto) June 28, 2022
that kiss looks so awkward i'm sorry 😭

— fazpo🦭 (@fazpo) June 28, 2022
https://twitter.com/coastbabyy/status/1541853860121174016?s=21&t=ZGRYBpcQ92iJ197waSE3Lg
Amber Heard And Cara Delevingne Relationship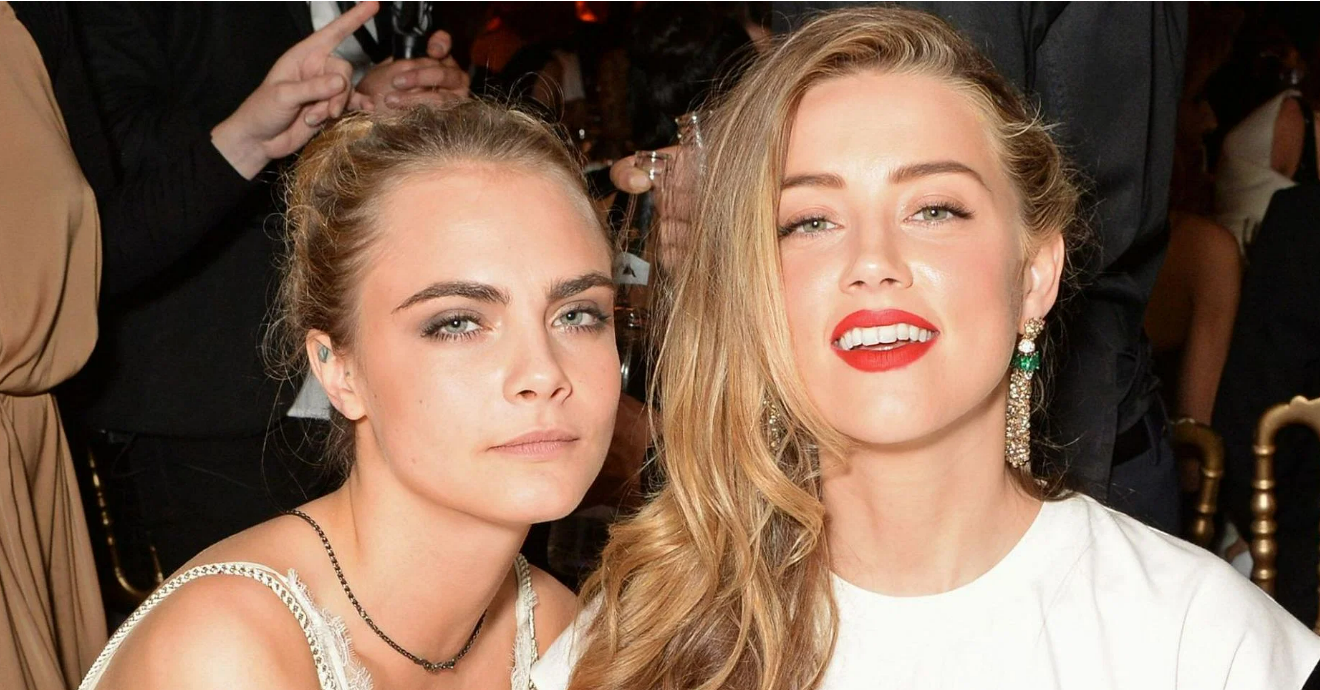 Also Read: Did The Elon Musk-Amber Heard-Cara Delevingne Thing Happen?
Delevingne earlier was in the headlines because of her relationship with Amber Heard. A video of her intense moment with Aquaman actress Amber Heard in an elevator went viral with reports stating that Heard was involved in a threesome with James Franco and Cara Delevingne, while she was still married to Johnny Depp. Popcorned Planet now has recently released pictures of her with the supermodel claiming the same. However, no confirmations are still made regarding the same.
The second season of Only Murders in the Building is available on Hulu.
Source: E! Web