For those who have seen Triple Frontier trailer yet : What a bang!
For those who haven't, I am linking it here, WATCH IT RIGHT NOW! You shouldn't wait,anymore.You don't deserve to be unknown to the beyond mysterious trailer of TRIPLE FRONTIER.
Official Plot Description: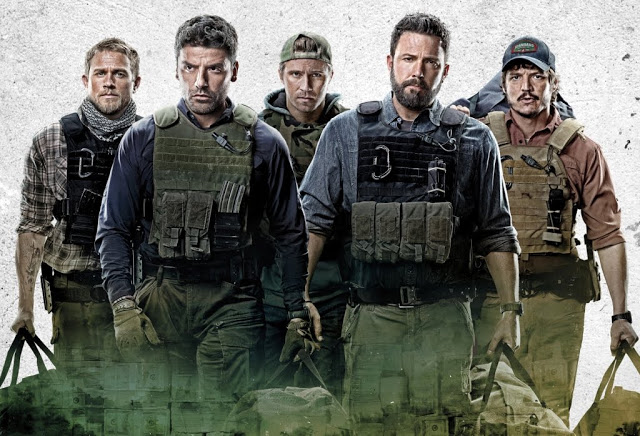 Also Read: "Captain Sparkle Fingers" Seen In New Shazam! Poster
Former Special Forces operatives reunite to plan a heist in a sparsely populated multi-border zone of South America. For the first time in their prestigious careers, these unsung heroes undertake this dangerous mission for themselves instead of the country. But when events take an unexpected turn and threaten to spiral out of control, their skills, their loyalties, and their morals are pushed to a breaking point in an epic battle for survival.
Highlights from the Trailer: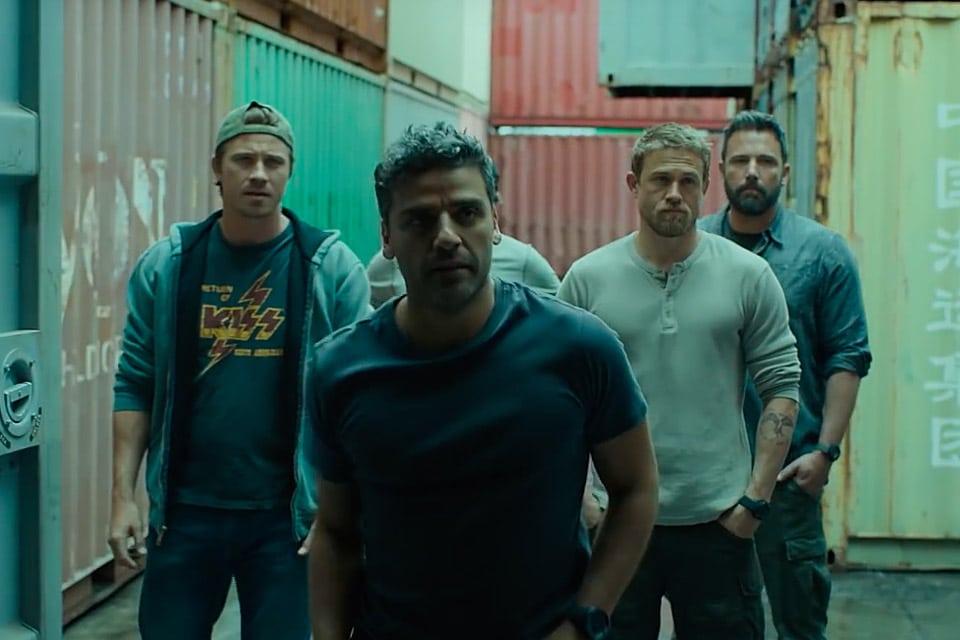 Make no mistake, this is not a military operation. See Ben Affleck, Oscar Isaac, Charlie Hunnam, Garrett Hedlund and Pedro Pascal attempt to rob one of the world's most violent cartels in Triple Frontier — on Netflix and in select theaters. Coming this March.

-Netflix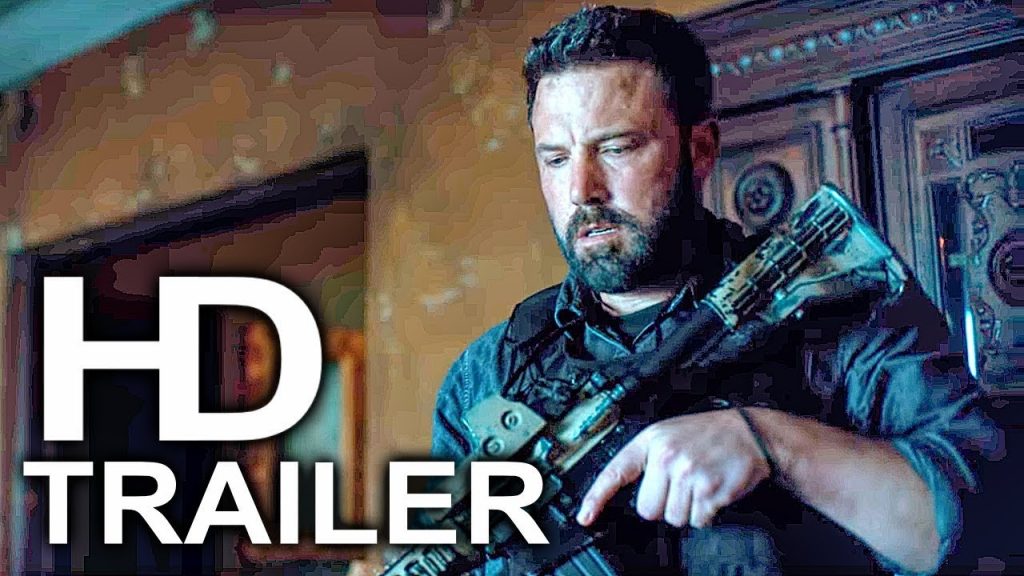 Also Read: Paris Jackson Finds Her Father Michael Jackson Innocent Despite 'Leaving Neverland'
The movie outlines a story wherein following a group, Affleck is seen stealing a violent cartel. The group entails the most of his ex-fellow from Special Forces operatives. They include CharlieHunnam, Oscar Isaac, Pedro Pascal and Garrett Hedlund.
The South America, not so populated multi-border, the prior operatives join up in order to plan a mandate. The interesting part is the fact, throughout their career it's for the very first time, the group is doing something dangerous for themselves nevertheless for their country.
Affleck addressed to the reunited group, "Make no mistake about it. You guys need to own the fact that we do not have the flag on our shoulders. You cannot go back to your normal life after tonight."
However, the experience turned out to be worse and the group reaches a point where all of their morals, skills and loyalties fade away. And it becomes pretty hard for them to survive.
Thus, they need to fight the battle for survival.
Mark Boal summed up the thrilling story while J.C. Chandor directed it and both of them worked over script writing. The stars of the movie also include Adria Arjona.
Again it is notified to the fans of Netflix and movies representing adventures and survival battles, it is going to hit Netflix in March, that is Next week on the 13th.
Thereby, mark up the week from now so you may not miss it out.
So stay tuned!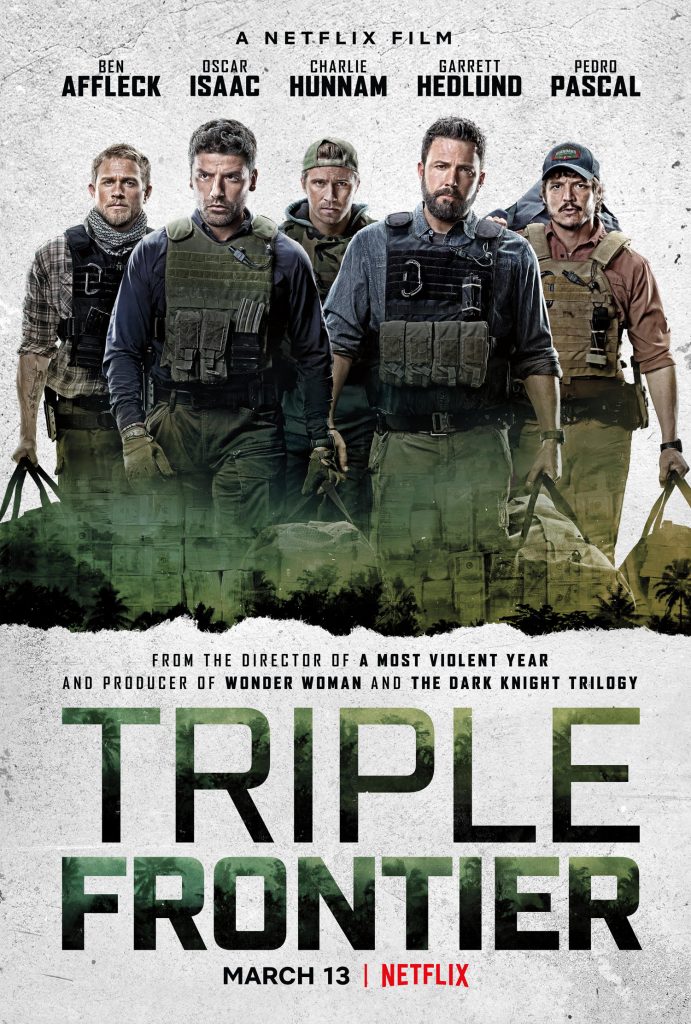 Also Read: 'Maleficent 2' : New Title, Details, Cast, Poster and Release Date
If you don't see this,you're missing the 'Adventure' you always awaited!
Triple Frontier is a big deal movie that is opening in theaters this week and coming to Netflix next week. It has a cast that is beyond perfection.
Pedro Pascal, who played the Red Viper on Game of Thrones and a DEA agent in Narcos, is the best you could have!
Oscar Isaac is great in everything and looks enough like Jake Johnson .
Ben Affleck does not whoop ass all the time, but he is still riding the three-year grace period from starring in The Accountant, a movie that drove the audience crazy 
 And, we have been informed by UPROXX, Sons of Anarchy expert Kimberly Ricci that Charlie Hunnam whoops ass, too.
Triple Frontier Release Date:
The release date set for Triple Frontier is set for 6th March 2019