As Barcelona defender Gerard Pique is juggling his relationship with his former partner Shakira, the footballer reportedly got a pay cut. Various outlets have reported how Gerard Pique is ready to 'drastically reduce' his salary to help Barcelona register their new summer signings for the upcoming season. Sadly, the reports also claim that the reduction could reach a stage where he would play for Barcelona for free.
Read More, After Legal Battle for Kids, Shakira and Pique Wage War Over Their Next Most Valued Family Possession – Their $20M Private Jet
Shakira's fans trolled Gerard Pique for taking a pay cut from Barcelona 
Read More, 'We Gays Have Standards': After Shakira Fans Claim Pique Cheated On Shakira Because He's Gay, LGBTQ+ Members Come Forward To Refute Rumour
Amidst the recent controversy with Shakira, the Barca player had to face a lot of backlash as the news got all over the internet. Many fans and supporters of the pop star trashed Gerard Pique over the recent pay cut news. A user posted on Twitter, taking "Pique to the streets"
No Shakira and no wage for the season. Pique to the streets here we go 🔜 https://t.co/QORdj7ChAA

— A City Fan (@mcfcdvd) August 12, 2022
Another user posted a meme of Roma legend Francesco Totti that read, "I cheated on all my girlfriends, but I never cheated on Roma and I never will" with a caption claiming Pique cheated on the pop star.
Pique cheating on Shakira but willing to play for Barca for free https://t.co/WGnj1I582L pic.twitter.com/JK7cVAIITh

— Johyan (@JohyanCruyff) August 13, 2022
"When will everyone realize that men are polygamous by nature?", another user questioned.
Jay-Z cheated on Beyoncé…Offset on Cardi B…

Now Pique just cheated on Shakira.

Imagine cheating on women that have everything men want; beauty, money, ambition. When will everyone realize that men are polygamous by nature? pic.twitter.com/AqX54x6tDB

— Tabani 🏆³⁵ (@tabanimcgucci) June 2, 2022
And the only money Pique generates for Barca is when Shakira mentions them. https://t.co/kgyZImQaMD

— • (@_ThisWont) May 16, 2022
A user said that Pique took 50% of Shakira's money and he doesn't need a salary.
Pique is gonna take 50% of Shakira's money he doesn't need a salary https://t.co/XY5jKjXyQ0

— EJ (@FutChepe) August 12, 2022
Not the first time Gerard Pique took a pay cut from Barcelona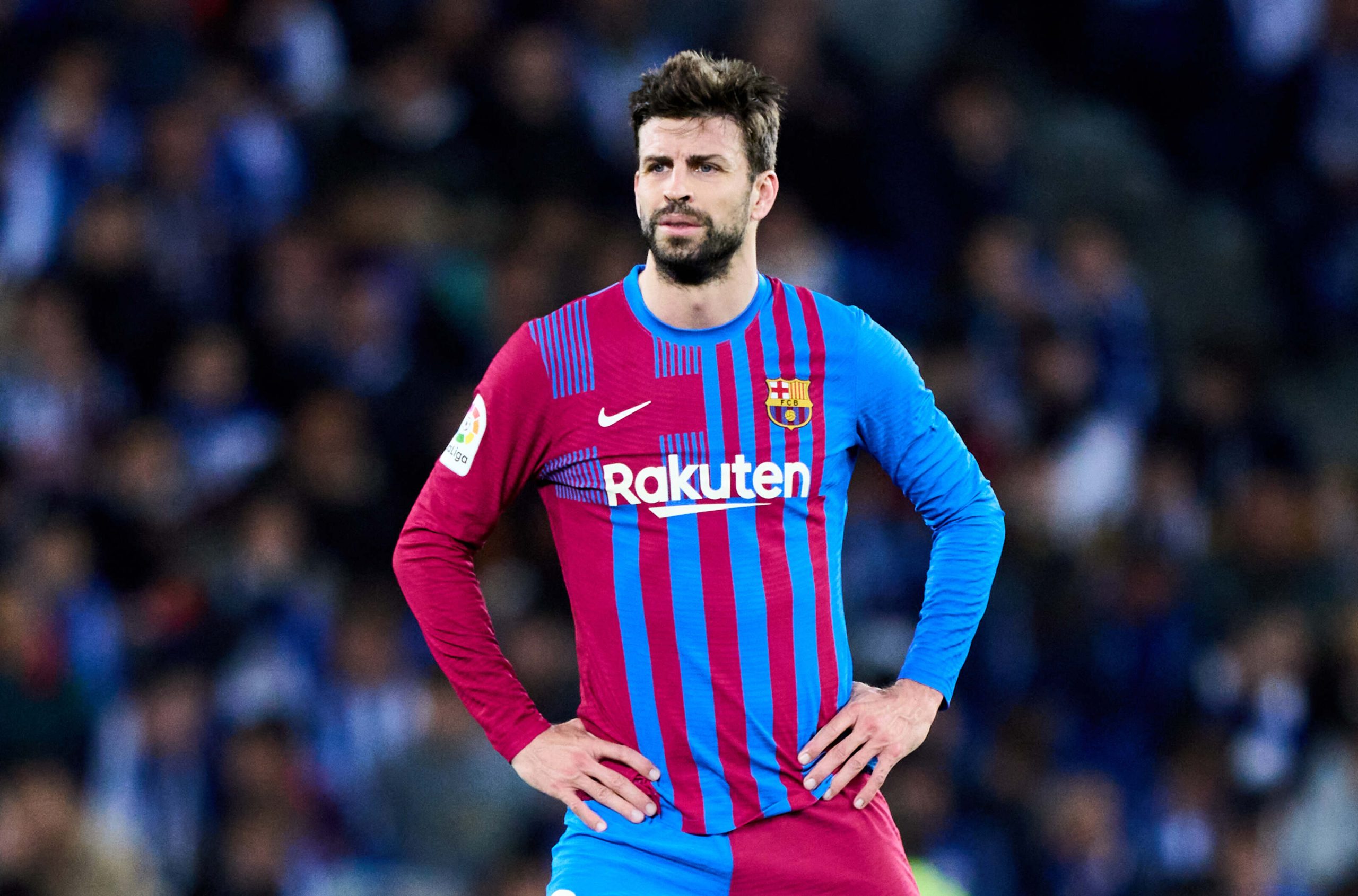 Back in January, the footballer posted a screenshot of his bank statement proving that he had indeed taken a pay cut. He reduced his wages for Barcelona to help the club register Sergio Aguero, Memphis Depay, and Eric Garcia in the last season. The 35-year-old Barca veteran is helping the club to get out of a tricky situation and acquire new players.
Read More, Who Is The Woman That Made Gerard Pique Cheat On Shakira
Amidst all the controversy with ex-partner Shakira, the world of the internet has trolled Gerard Pique over his gesture towards his club, Barcelona. As there were rumors that Shakira might file a lawsuit against Pique, their fans remain divided. 
Read More, Shakira Went Full Sherlock Holmes to Uncover Gerard Pique's Cheating Scandal
Source: Twitter