Almost every industry is said to have suffered at the hands of men owing to their misuse of power. Women, however, tend to fall prey to that very abuse. However, there is a percentage of females enjoying power by victimizing themselves. This very example of toxic feminity is put forth by none other than the infamous celebs Jada Pinkett Smith and Amber Heard. These women misused the power granted by the Me Too movement in Hollywood, and they are unfortunately redirecting attention against themselves in a destructive manner for feminism.
Related – 'Women's Rights Moving Backward': Amber Heard Hits Back at Johnny Depp TikTok Video After Trial Loss
The infamous defamation trial between Amber Heard and Johnny Depp, as well as Jada Pinkett Smith's debatable participation in the iconic Oscars slap, have both become a real matter of discussion for a social media debate about so-called toxic femininity. All of the amazing campaigners who have battled for gender equality are being tainted by a significant stain that Heard and Jada created in less than a month. We're not implying that Johnny Depp and Will Smith aren't capable of harming women; rather, we're implying that they've been subjected to different types of abuse from Amber and Jada.
Amber Heard is a true example of what toxic feminity is
Related – Amber Heard Accused of Copying Real Sexual Abuse Victim's Story to Defame Johnny Depp
In 2016, Amber Heard filed for divorce from Depp, accusing him of domestic violence. Depp was allegedly physically violent to Heard during the couple's marriage, according to Heard. Since then, Depp has been working to defend his reputation by presenting evidence that implies Heard was the major aggressor in the relationship, despite the fact that he rejects the charges. This isn't due to toxic feminity, unfortunately. Toxic masculinity and patriarchal beliefs of men, on the other hand, make it difficult for us to see men as victims and women as offenders. Men are viewed as powerful, while women are viewed as fragile.
Amber Heard case is being torn apart because she lied and was an abuser. She believed she was above the law due to her perceived pretty female privilege. Are people ready to talk about toxic feminity yet or is it still just one way ?

— nate (@nsyates37) May 18, 2022
If you're going to defend Amber Heard aka Amber Turd I hate to say it you're the reason why men don't come forward and also you're promoting toxic feminity and misandry! Oh what's that words you don't understand?! Lol that's what Google is there for and why dictionaries exist!

— Aryanna__3113_Ava Rose 🌹 (@AryannaLopez13) May 9, 2022
Related – 'Domestic Violence Has No Gender': Camille Vasquez Hits Back at Amber Heard for 'Setback For Women'
Jada Pinkett Smith took advantage of toxic feminity at best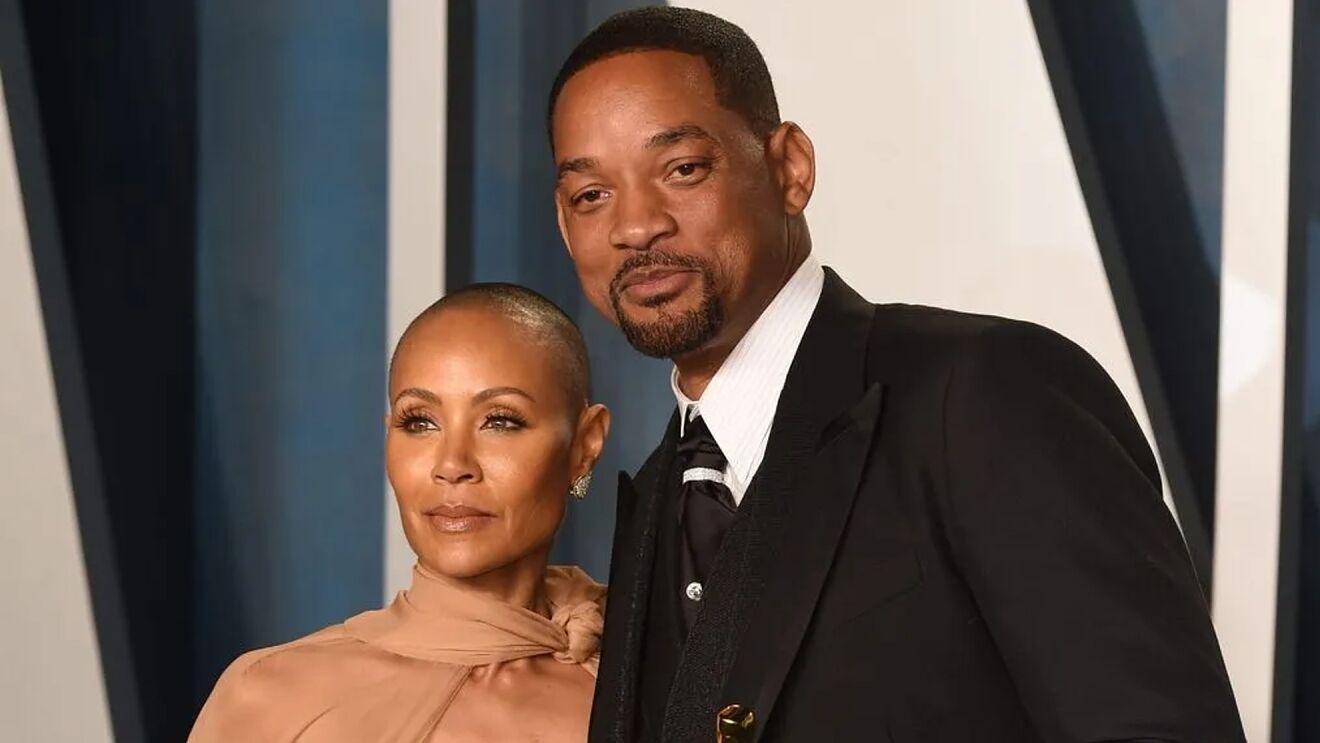 Related – Jada Smith Confesses She Was Forced To Marry Will Smith
In the example of Jada Pinkett Smith, we have a lady who married hesitantly after being pressured by her family. She seems to have had different notions about what marriage is meant to be since then, and she and Will Smith have never agreed on that. She has opted to continue abusing her spouse with passive-aggressive comments or by cheating on him instead of seeking a divorce. Jada even humiliated Will Smith publicly saying he isn't able to satisfy her in bed. 
Jada Pinkett is toxic feminity. Free Will Smith https://t.co/Xz7WRFec6l

— Order of Melchizedek (@7MelChizedek) July 1, 2021
@jadapsmith proves there is toxic feminity.

— Kenny Edelberg 🇸🇴 (@KenEdelberg) March 29, 2022
Related – 'She's the Devil': Fans Roast Jada Smith, Hold Her Responsible for Wrecking Basketball Player Stephen Curry's Life
Who among the two is more toxic?
According to fans, Jada Pinkett is far better than Amber Heard. They say that whatever is happening to Will Smith is because he got himself into all this willingly. Jada Pinkett told him beforehand that she prefer an open relationship, however, Will still agreed to the condition. Any sensible man, as per the public, would have moved ahead with a normal relationship instead of saying yes to this. Amber Heard on the other hand is a full-fledge cheater who tried to take advantage of her former husband to carry forward a lavish life. In the process, she wasted almost 6 years of Johnny Depp's life trying to prove himself innocent. 
Lifetime is airing " toxic feminity" on May 22,2022 starring Jada Pinkett Smith and Will Smith along with Amber Heard and Johnny Depp don't know what time it comess on but I will watchit

— William Harrod (@WilliamHarrod10) May 11, 2022
If you believe Hollywood is solely full of men who abuse their power, think again. Jada Pinkett and Amber Heard are simply the tip of the iceberg.
You may also like – Amber Heard Still Can't Part With Elon Musk's Last Gift, Fans Ask 'Is It your Daughter?'