Kim Kardashian is one of the most influential celebrities in the industry. Not just influential, she is one of the people who are most likely to involve in controversies in one way or another. The socialite has a great relationship with her younger sister, Khloe Kardashian, and looks like she is still maintaining her bond with her sister's on-off cheating boyfriend, Tristan Thompson.
Also Read: Kendall Jenner One Ups Kim and Khloe Kardashian, Expecting Her First Baby Horse Via Surrogacy
The SKIMS founder has put herself in trouble after she got reunited with Thompson at a recent Thanksgiving celebration event. After her recent reunion, fans are slamming her for her actions.
Kim Kardashian Reunited With Tristan Thompson for Thanksgiving
Also Read: Khloe Kardashian Looks Almost Unrecognizable in New Gym Photo, Promises To Remain in 'Beast Mode' Until She Sheds the 'Curvy Kardashian' Tag
The founder of SKIMS, Kim Kardashian recently attended a dinner for detainees along with Tristan Thompson at Camp Kilpatrick. Camp Kilpatrick is the California juvenile detention center that inspired the 2006 film Gridiron Gang.
The socialite shared pictures of her recent activity on Instagram on Thursday. She was spotted with the NBA player talking with a group of people before enjoying a meal with them.
Along with the pictures she posted on the social media platform, she wrote,
"This year I'm really thankful for the people I have met in all of the prisons around the country. This week @realtristan13 and I had an inspiring Friendsgiving dinner with the young men incarcerated at Camp Kilpatrick."

"These young men have earned their way to this model camp in Malibu for great behavior. Many are in college classes and have made huge changes in their life. My favorite part at our dinner was going around the table and hearing what their dreams and aspirations are. I can't wait to see them all come true."
The mother of four concluded the caption by thanking the staff at the facility and wished thanksgiving to everyone who is living apart from their families. Even though the socialite wanted this to be a sweet gesture, it ended up backfiring her.
Kim Kardashian Got Slammed Because of Tristan Thompson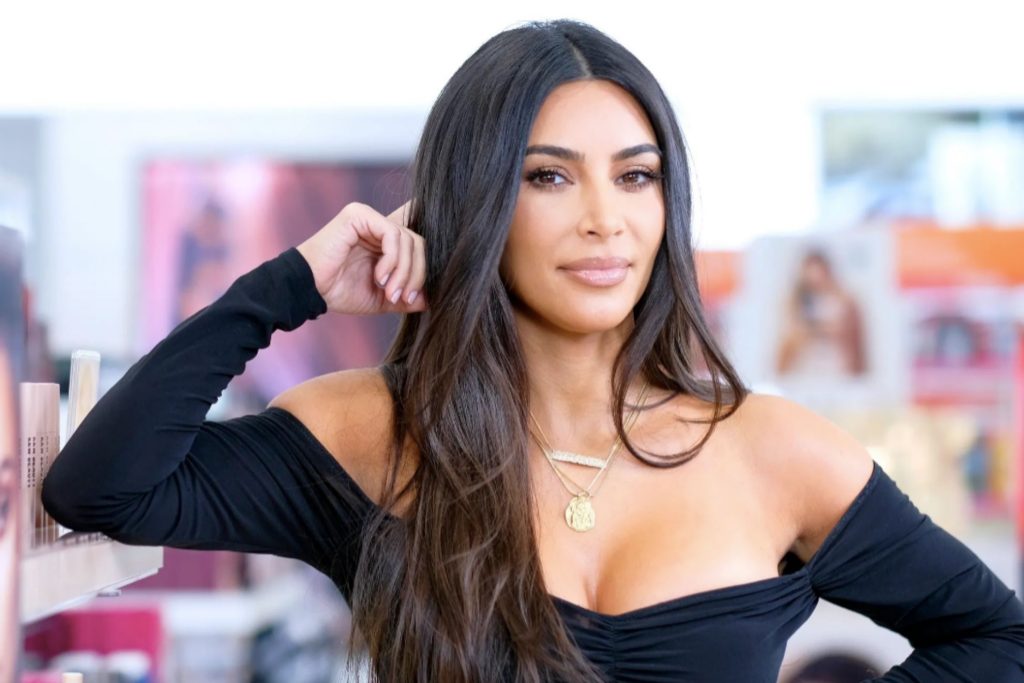 Also Read: Kim Kardashian Ups the Creep Meter To 1 Million, Tells North West What Dress She Wore the Day Daughter Was Conceived
Due to her Thanksgiving dinner with Thompson, the TV reality star got slammed by the fans. They pointed out that she chose to hang out with him even though the world is aware of the fact that he has cheated on his former on-off girlfriend, Khloe Kardashian.
Due to his betrayal, the mother of two has to go through a hard time while he was busy partying. The fans could not ignore that and shared their opinions on the social media platform.
One fan wrote, "Why are u doing this with Tristan after what he did to ur sister? Please make it make sense."
"Is anyone here missing the fact that she's hanging out with her sister cheating Ex ! Isn't that fked up to anyone else 😂 where's the loyalty ! So strange," another pointed out.
"Kim what we aren't going to do is make Tristan the enemy and then try to give him his redemption arc. Blur his face out lol," one user wrote.
Not just Instagram, a few went to Twitter to share their views on her recent actions.
I'm sorry what? Im sorry but what the hell is this lol. At first I was like "youd want to share a meal period with someone whos repeatedly cheat your sister?" but then I remember this the Kardashians we're talking about. pic.twitter.com/XQOeZKUu9H

— DNZIE TH33 STALLIONE (@DNZIEK) November 25, 2022
What is the rest of the story?? Whhhhy are they still associating with him. It's one thing to co-parent and be civil. It's a whole other to welcome idiocy.

— Alyssa (@derp481) November 24, 2022
The Good American founder and the father of four started dating each other in 2016 however his frequent cheating scandals eventually became the cause that ended their relationship. The former couple share two children, True Thompson and the newborn baby boy whom they welcomed in July this year.
Source: Instagram