Cara Delevingne is one of the most famous actresses in the world right now. The actress made headlines in September last year after being photographed at the LA airport. The American model looked like a different person altogether and was spotted walking around in an unusual manner wearing dirty socks. Her fans were concerned about the actress's well-being and reportedly blamed Amber Heard for her condition. Amber Heard was allegedly Delevinge's ex-girlfriend in the past and got her addicted to drugs. A source once recently revealed that Heard used to invite the model to parties where the consumption of drugs was quite common.
Also read: "I'm definitely intrigued by Polyamory": Amber Heard's Alleged Ex Cara Delevingne Not Satisfied With Having One Romantic Partner for Rest of Her Life
However, the star made an appearance at the Paris Fashion Week in September, and thus her fans were relieved. Cara Delevingne recently took to Instagram to mock her own age in a reel.
Cara Delevingne mocked herself for turning 30
The American actress mocked herself for being 30 a few days ago. Cara Delevingne shared a reel on her Instagram and was seen lip-syncing to audio. In the audio two friends are making a plan to hang out and chill. The Suicide Squad actress mocked her age and was very surprised when the friend suggested meeting at 9 p.m. She said, "9 p.m.? That's considered earlier?" The audio went on and the friend suggested that they are going to meet up with a bunch of people at around "10'o clock". The actress was quite startled and lip-synced to, "10'o clock?" and questioned again "P.M.?"
Also read: 'I still struggle to be open about how much I love women': Amber Heard's Ex Cara Delevingne Said Past Relationship Has Given Her Intimacy Issues, Can't Openly Love Women As Much As She Loves Men
Delevingne captioned the reel, "This is 30" and has won over the internet with her reel. Many stars including Courtney Cox and Chelsea Handler also appreciated the model for making such a hilarious reel. Courtney Cox wrote, "Why are you so good at this??? I could watch this on a loop!". Another fan added, "9pm! Is that a sleepover?"
The Paper Towns actress was recently spotted with her girlfriend at a Harry Styles concert
Cara Delevingne was spotted with her girlfriend Minke on Tuesday earlier this week. The couple was seen attending a Harry Styles concert at the Kia Forum arena in California. According to the sources, many other stars like singer Halsey and actress Ashley Benson also attended the concert. Delevingne's relationship with Minke was first confirmed last year in June when the couple was seen sharing a kiss in Italy.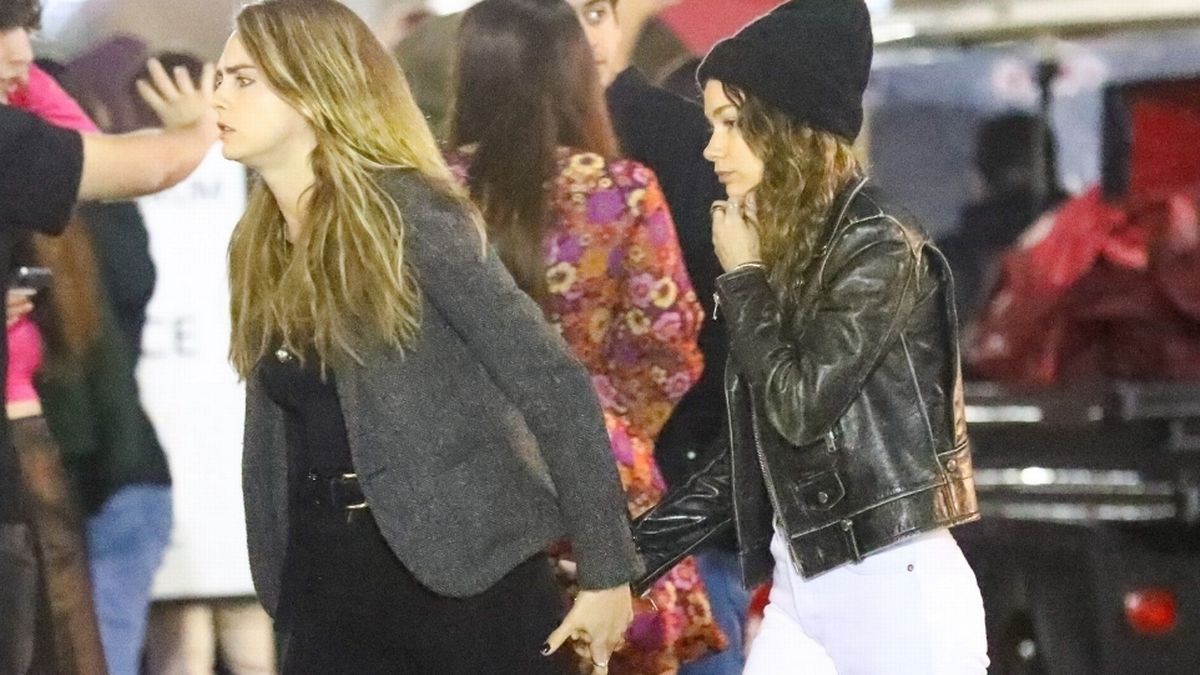 Also read: 'We deserve as much fun as men': Amber Heard's Alleged Ex Cara Delevingne Shows Bizarre Behavior, Pleasures Herself To Let Scientists Experiment on Her
Delevingne's documentary, Planet S*x will also be airing later this month. The series is set to be released on 14 February on Hulu.
Source: Instagram and DailyMail