March 8th is already round the corner and we can't hold our seats with popcorn in our hands; power packed with delight to see Captain Marvel.The Release date for Captain Marvel is Friday 8th March, which is also International Women's Day, and it's hard to believe that date was chosen by accident…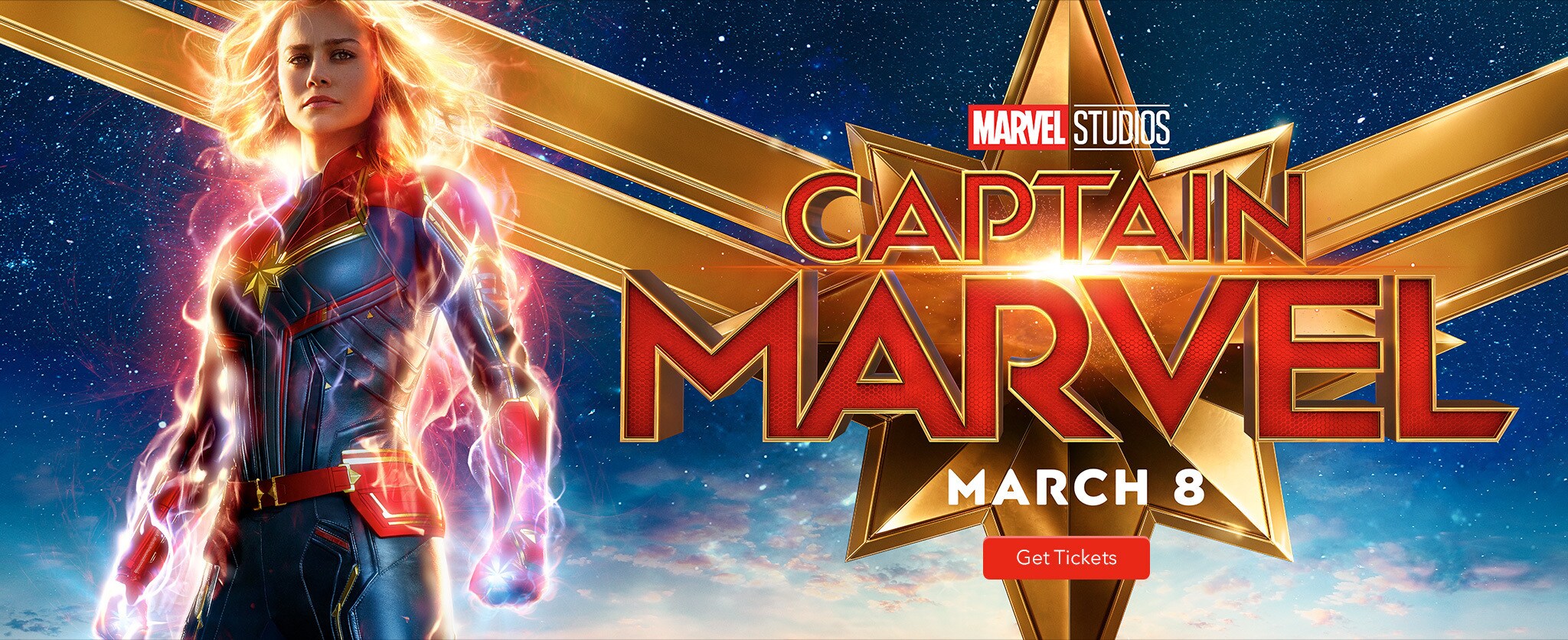 Captain Marvel appears to be a significant departure from the previous MCU films, both in terms of tone and its overall aesthetic. But those differences may give Captain Marvel just what she needs to take establish herself as a big screen heroine. Everything appears to be in place to make Captain Marvel one of 2019's most exciting superhero movies.
Here is Captain Marvel Trailer:
5 Reasons To Watch Captain Marvel
1.First Female-Led Movie of the Marvel
Also Read: 15 Superheroes Only True Fans Would Recognize Are Already There In MCU
The 21st film in the Marvel Cinematic Universe promises that the more things change, the more they stay the same. Captain Marvel introduces Marvel Studios' first headlining female hero (a character dating back to at least 1968 in Marvel Comics), but her origin story doesn't diverge far from the Marvel "house style" of sci-fi MacGuffins and earnest heroic triumph laced with special-effects gimmickry and plenty of jokey punchlines.
Carol Danvers played by Brie Larson is a massive presence in the cosmic side of the Marvel comic book universe, but she's also one of the most powerful heroines. In many ways, she's the perfect character to headline Marvel Studios' first ever female-led movie.She is the main character and this is her story, which is a nice change from Marvel. Until now, Marvel's heroines were either supporting players like Black Widow, or at best, co-headliners, like the Wasp.
Well… First there was nothing, then there was everything… Then the good lord saw fit to bring me into the world to kick the asses of those who need it most. So get ready 'cause this day or the next, it's coming.
2.Known Faces are back.
CAPTAIN MARVEL takes place in the '90s, which gives it the chance to re-introduce and re-contextualize characters who have already been established in the Marvel Cinematic Universe. Dead characters like Ronan the Accuser, Korath the Pursuer, and Agent Phil Coulson get to make their return, while Samuel L. Jackson's Nick Fury gets to receive an origin story.
This may even be the origin story of the MCU as we've come to know it. As a result, CAPTAIN MARVEL has the potential to add new and unexpected layers to the history of the MCU.
Also Read: Why Is Captain Marvel Becoming MCU's Most Controversial Film?
3.The Kree-Skrull War ;which spanned millennia.
Also Read: Meet the four-legged Star of Captain Marvel, Goose the Cat
The film also appears to be inspired by the classic comic book stories that depicted the prolonged intergalactic war between the Kree and the Skrulls.
Marvel Studios has previously changed elements from the comics to better fit their film adaptations. For example, Talos the Untamed serves as the primary antagonist of CAPTAIN MARVEL. But the important elements of the Kree-Skrull war appear to be largely intact.
THE KREE-SKRULL WAR was a seminal AVENGERS story that kicked off of the Bronze Age of comics with a bang. It set the stage for decades of stories that followed, and now CAPTAIN MARVEL has the chance to do the same thing on a much grander scale.
4.The Behind the Scene Talent that led ways to Oscar.
Captain Marvel directors Anna Boden and Ryan Fleck have steadily primed themselves as filmmakers who put an emphasis on character and emotional drama. The duo began their professional career with Half Nelson, a film that led Ryan Gosling to his first Oscar nomination.
Producer Kevin Feige said of them, "We met with lots and lots of people…and Anna and Ryan just had an amazing way of talking about Carol Danvers and talking about her journey…We want filmmakers that can help us focus on and elevate the character journey so it doesn't get lost amongst the spectacle."
The duo is known for their ability to pull complex, nuanced performances out of their actors.
CAPTAIN MARVEL has one of the most stacked casts of any standalone MCU movie, and over half of the top billed performers have earned either Oscar nominations or Oscar wins. If Boden and Fleck can get their cast to live up to their previous performances, then CAPTAIN MARVEL will be an even richer cinematic experience.
Also Read: Two Months Countdown Teaser Of 'Avengers: Endgame' Released
5.Marvel's first full-fledged space opera.
Carol Danvers has spent time working for an alien race that doesn't have humanity's best interests at heart. Basically, she's the "noble warrior hero" who has to confront her own past and her teammates.
It's unclear if CAPTAIN MARVEL will subvert the heroic journeys as seen in space operas like STAR WARS, but Boden and Fleck's ability to create deep and flawed characters may provide a compelling context for the story, even if it is simplistic at its core. All of the elements are in place for CAPTAIN MARVEL to be a new kind of space opera, and that's a very exciting prospect.
References: superherohype
Captain Marvel Release Date
Captain Marvel Release date is set for 8th March for World Wide screening.