Fans around the world said goodbye to The Big Bang Theory and its cast in May 2019 after 12 long seasons.
Despite rumors that CBS and Warner Bros. wanted the show to return for a 13th season, it was soon clear that wouldn't be the case. Mostly because one very important member of the cast would not be returning, even if the show continued – and that is none other than Sheldon Cooper himself.
Jim Parsons, the actor who played the iconic role of the quirky and intellectual theoretical particle physicist, came to a realization before the production for the 12th season began, which led to this decision.
"I had this moment of clarity that I think you're very fortunate to get in a lot of ways, of going 'Don't keep speeding by.' You know? 'Use this time to take a look around,' And I did. I was like, 'I gotta make a move.'"  The actor explained in David Tennant Does a Podcast With… podcast.
Parsons said that his feelings of wanting to leave were affirmed after the Emmy-winning actor became overwhelmed with filming the show, rehearsing for the Broadway play Boys in a Band, and all while his dog's health was declining. "I was exhausted. I was really upset about, more than anything, one of our dogs was getting really at the end of his life around then."
The actor and his husband put their 14 year old dog to sleep that summer, and then he had a foot injury during curtains doing the Broadway show.
"It was the scariest moment for the next couple of days, cause I didn't know … I felt like I was at the edge of a cliff, and I was teetering, and I saw something really dark below, between the death of the dog and … I don't know what they would've done if I couldn't have gotten back on for the play. But I did."
But above all that, what led him to his "moment of clarity" were his thoughts about his late father. Parson's father died back in 2001 at the age of 51. And with his own 46th birthday looming, the actor decided to take this step and say goodbye to the show.
"This is what I said to Chuck Lorre and Steve Molaro when I talked to them when I went back to work next year. I said, 'If you told me that, like my father, I had six years left to live, I think there's other things I need to try and do,'" Parsons shared with the Doctor Who alum.
The actor who won 4 consecutive Emmy's for the portrayal of Sheldon, thought this was the right time to move forward. "I think there's other things I need to try and do. I don't even know what they are, but I can tell that I need to try."
With Parsons leaving, Lorre and co. were sure that the show would not be the same without Sheldon in it, and decided to call it quits. The show aired its last episode on 16th May 2019.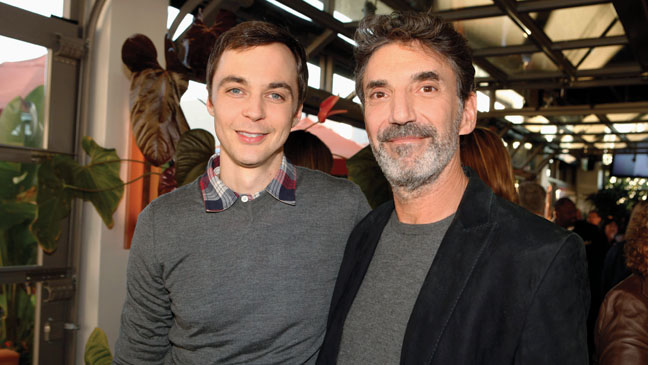 In an interview with The Hollywood Reporter, Chuck Lorre said – "I couldn't wrap my head around the idea of going on without the whole ensemble — and the whole ensemble is why we succeeded. In pulling it apart and re-approaching it as a fraction of what it was just never felt right to me. I've seen other shows try and fail to take a character out of their realm and carry on …"
That was definitely a good decision by the creators, and The Big Bang Theory ended on a good note.