The trial that got the world to the edge of their seats. The Johnny Depp and Amber Heard Defamation trial discussion has been going on for months and it seems there no stopping it. After the jury gave a decision largely in favor of Depp, his fans have been on cloud nine. Johnny Depp's fans have been calling out Amber Heard names and she is being trolled a lot about all of the lies she told.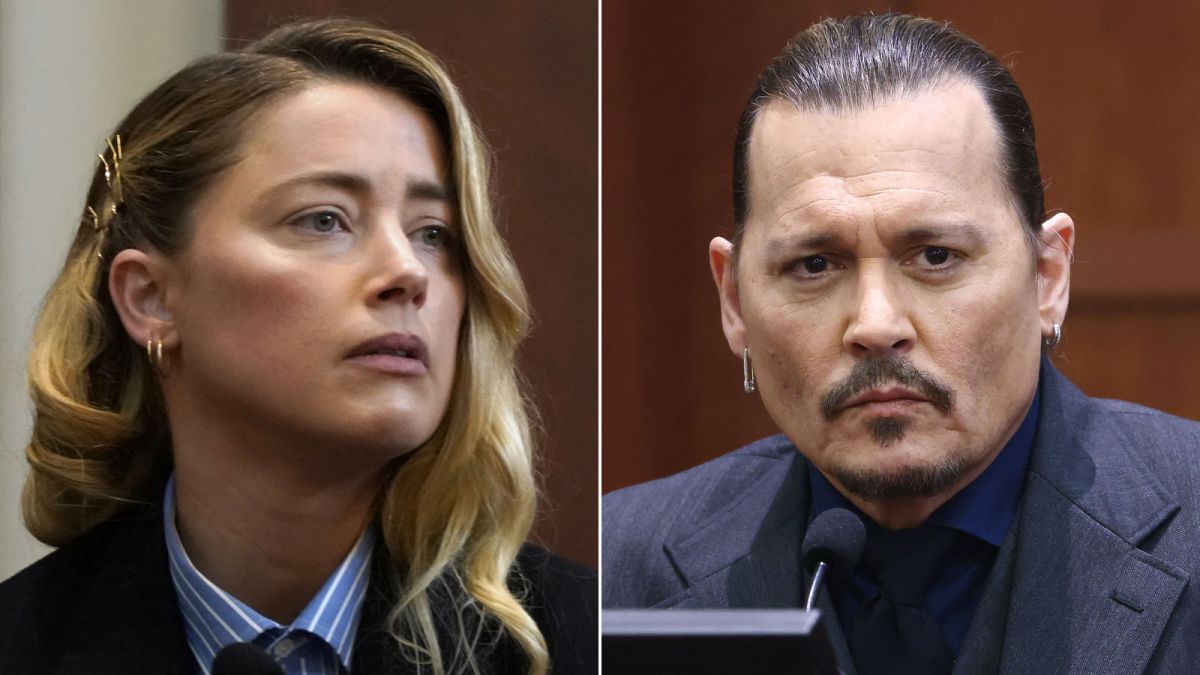 Also read: Post Johnny Depp Divorce, Amber Heard Grows Closer to Ex Tasya Van Ree Who Had Once Accused Amber of Physically Assaulting Her
A user on twitter had an outrage and said a lot of statements against the discourse around Amber Heard. There are a number of people who think that the outrage against Heard during and post the trial is uncalled for. She therefore asked the internet instead of outraging, why don't they just do the necessary research.
The discourse around Amber Heard is pissing me off. I'm seeing a lot of fellow feminists who haven't watched the trial or researched facts (the way Depp supporters have for 6 years) try to act like the outrage against Heard was unwarranted. Why don't ya'll just do the research?

— erisedmoon ϟ (@dwellinerised) July 20, 2022
You may Also like: 'I believe in truth and justice': Kate Moss Breaks Silence On Defending Ex-Lover Johnny Depp, Proves Once and For All Why Amber Heard Can't Be a Real Queen Like Her
She calls out Amber Heard Fans who are just blindly by Giving her Benefit of the Doubt
The twitter user says that it fine if you want to support her. But don't do it out of pity and what if there is "other side" of the story. She asks people to do some actual research instead of basing it on false twitter threads.
And I get why feminists try to "look at the other side" in the case of female abusers – fine. But believing out-of-context Twitter threads is NOT the way to go. It makes me laugh how ppl give Amber the benefit of the doubt yet refuse to to do the actual research to support her.

— erisedmoon ϟ (@dwellinerised) July 20, 2022
She further asks the people why can't they do their research like Johnny Depp fans did for the past 6 years. There is literally so much evidence against all the lies that Amber Heard and her friends told and you still choose to turn a deaf ear to it. "Confirmation bias"
People come out to Support of Johnny Depp
Another person on twitter, a psychologist said that no word of Amber Heard's sound like a DV victim or survivor.
Love seeing a fellow feminist climb on her soapbox! I am not a DV survivor, but am a psychologist who has worked with survivors of DV. Nothing about AH mirrors or resembles any survivor or victim(even those with BPD/HPD) I've known. I agree with every word! Preach!

— نور الحربي (@mrstmferguson) July 22, 2022
Also read: In a Tit for Tat Move, Johnny Depp Files Notice to Have $2M Fine Dismissed After Amber Heard Challenges Defamation Trial Verdict
Multiple people on twitter are calling Amber Heard fans shallow because of using unwarranted evidence to downgrade Depp. They just want to be a part of huge crowd without putting in much efforts.
Because that takes effort and they just want to bed mad about something…

— 🤗 LaLoula 🤗 (@lilofirecrotch_) July 22, 2022
Many people have things to say to this particular user who chose to state facts.
That's like saying they believe Johnny did those things. The evidence proves different. When I first heard of this happening I didn't automatically believe Johnny was guilty. I looked into it further. It took one tape for me to know she is a beast, not a woman.

— Julie Rogers (@JulieRo02989324) July 22, 2022
Good thread. I hope it encourages some of them to actually do a deep dive themselves. Very glad you brought up the gaslighting too. That's why I take everything AH's supporters say with a grain of salt. They don't even recognize gaslighting. Even when she did it in real time.

— Ellie Layne (@_hath_no_fury_) July 24, 2022
Because a real feminist wouldn't do that. Feminism is about equality and fairness. And that means doing the research.

— Josh Gavin (@SSJoshGavin) July 22, 2022
Also read: 'Are We Supposed To Feel Sorry For Her?': Johnny Depp Fans Blast Amber Heard
Amber Heard has been asked to pay $10.35 million to Depp in the defamation case. Amber Heard has filed a counter appeal against the final verdict that was largely in Depp's favor. So, the two might be seeing each other in court very soon.
Source: Twitter