In the last six months of 2022, the rapper Kanye West became infamous and controversial due to his shocking social media activities, which he posted on several social media platforms. Regardless of whether he got into trouble by getting restricted to getting viral, by antisemitism to Nazi love, by getting banned from Twitter to losing billionaire status, and by getting divorced to going missing, the rapper was the only one responsible for destroying his career.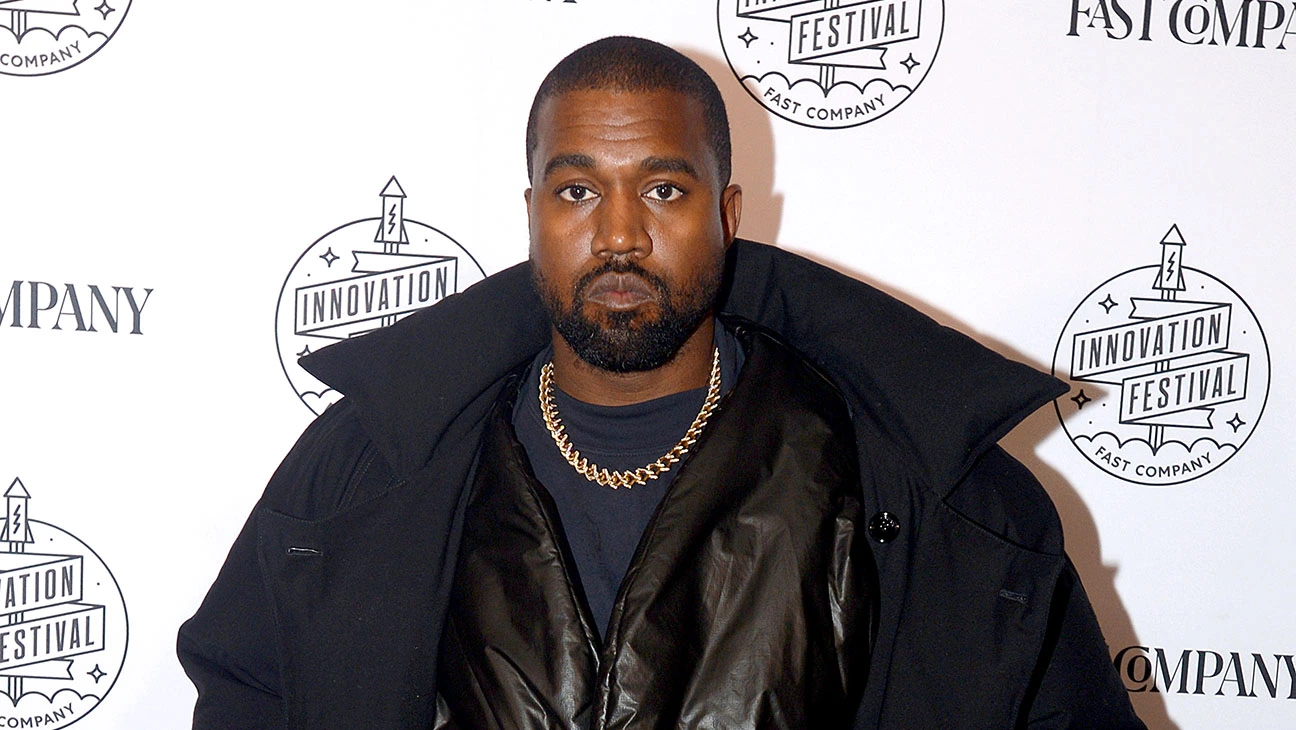 Some of his bits and bites left his fans wondering what he would do next. However, it is possible that $400M fortune rapper will return with a big bang in 2023, as his ex-business manager still claims he's missing and is doing his best to find him. Nonetheless, there are reports that Kanye West was seen for the first time as he was photographed by paparazzi driving around Los Angeles shortly after he went missing.
Also Read: "I wanna buy the Earth and be King": Kanye West Shocked Joe Rogan With Crazy Idea – He Wants to Hire World's Smartest Scientists to Work on Mechanical Bees
Kanye West Is Still Missing!
According to reports, Kanye West's former business manager Thomas St John believes West's been "missing" for several weeks after he couldn't locate him. In court documents obtained by RadarOnline, St. John requested another extension on his service agreement this week. As he cannot locate Kanye West, Thomas St. John has asked for three more months to serve a $4.5 million lawsuit against him.
The ex-business manager claimed to have been hired by West in March 2022 for $300K per month. In addition, St. John complained about needing to be paid for the 18 months he worked for the company and sued the rapper for breaching their agreement. After the 45-year-old refused to pay the remaining amount, St. John filed a lawsuit against him, but he couldn't find him.
According to the court documents,
"Because of Mr. West's celebrity status and his own interests in protecting his privacy and information about where he resides, additional time and resources are needed to ascertain his whereabouts for personal service, and additional time and resources are needed to attempt other forms of service."
The ex-business manager has requested an extension of service until March from the court.
Also Read: "You're a very thorough thinker": Joe Rogan Doesn't Believe Kanye West Rants are Crazy, Claimed He Has "Massive Perspective"
Kanye West Hot Shots Of 2022: Why Is He Missing?
The Rapper's troubles began in October 2022, when he was restricted from Instagram and switched to Twitter. His notorious activities began when his "White Lives Matter" t-shirt incident came to light. Kanye West hosted a secret catwalk event at Paris fashion week that featured a T-shirt emblazoned with "White Lives Matter." And the rapper's antisemitism track started all from there.
He made very intense antisemitic remarks on his Twitter handle with his unapologetic stance, resulting in his ban from the social media platform again. With his antisemitic rhetoric on about any platform he could get his hands on, West later ruined his business relationships and reputation. He cut ties with Adidas and lost his $1.5B deal, leading him from billionaire to millionaire.
An outcry over the rapper's 'White Lives Matter' T-shirts quickly turned into an ugly controversy of antisemitic comments before he appeared on Alex Jones' show to praise Hitler and the Nazis. According to reports, West's admiration for Hitler and the Nazis goes back almost two decades in 2004, which they describe as a well-kept secret within his inner circle.
Later, it was announced that Kanye West was running for president in 2024, but he officially did not announce on the papers. When Elon Musk took over Twitter and became the CEO of the social media platform, West again got access to the site and back with his same aggressive stance.
West made a wild statement during a berserk Twitter rant again, filled with antisemitism and condemnation of the p**n industry. The embattled rapper West reportedly accused the $160M Phoenix Suns NBA star of having an affair with his ex-wife Kim Kardashian while they were still married. Also, he posted Elon Musk's unflattering beach body picture, which was also considered his wild move. He tweeted about his meeting with former president Donald Trump and revealed the inside stories. Later, he was banned from Twitter and had no access to Instagram also.
After marrying in May 2014, Kim Kardashian and Kanye West separated in 2020, ending their eight-year marriage. Kardashian filed for divorce in February 2021 but finalized it last November mutually. It was agreed that the rapper would pay his ex-wife $200,000 per month in child support from his $400M fortune, and the ex-couple would equally split expenses for the kids' private security and education. Furthermore, the couple waived spousal support as part of their prenuptial agreement.
Later, he appeared with many controversial personalities, broke up with multiple business partners, attended his son's 7th birthday, and more. According to his ex-business manager, he went missing after that, who sued the rapper for not paying him. However, few reports suggest he was seen driving near Los Angeles with an unidentified woman.
Also Read: Is Kanye West Dead? $400M Rich Rapper Going Missing Sparks Concerns Hollywood Mafia Has Hunted Him Down
What Comes Next In 2023?
Despite his antisemitic and racist comments in 2022, Kanye West seems to think everyone deserves a second chance. Despite missing rumors, it seems he is alive and well; he was recently seen leaving a church and then entering Beverly Hills' Waldorf Astoria hotel a few days later. In addition to his leisure trip, West was spotted with an unidentified blonde female who accompanied him. He reportedly has not apologized for his questionable statements or behavior and has stepped up his efforts.
Moreover, West's ability to remain relevant and not be an outcast is attributed mainly to the support he still receives from his crazy followers. They also believe their rapper in 2023 will be bigger and better than ever and wish for his normal life as a rapper.
Source: Radar Online