Jupiter's Legacy ; a superhero show which was based the Utopian and his superpower family on comic by Mark Millar and Frank Quitely debuted on Netflix on 7th May 2021.
Even though it had just eight episodes in the very first season, it had lot of mixed reviews and attention from the viewers worldwide.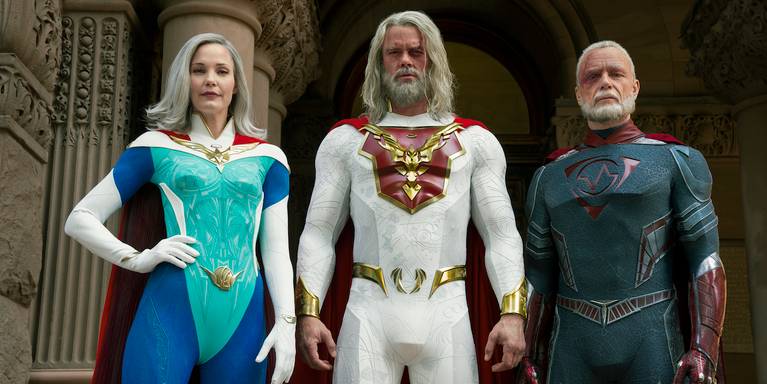 This show was the very first series to be aired after the Netflix's deal with Mark Millar.
Apart from show casing the very beginning of the Utopian it also dealt with how the new generation has a whole lot different mindset compared to their parents.
What is extremely disappointing is the fact that season 1 ended with a cliffhanger and fans were looking forward to the second season . And Millar had even stated that Jupiter's Legacy would be having another season as all of it was planned out.
But, it has been now announced that it will not be coming back on Netflix.
The star cast with actors like Ben Daniels, Leslie Bibb, Andrew Horton, Elena Kampours, Josh Duhamel and all could not really help the second season come up.
Sadly,  actors of the cast have also been released from their contracts.
According to sources, the first season's cost was a solid 200 million dollars but the show did not live up to the expectations of the streaming site.
But Millar fans should not be disappointed as the exit of Jupiter's Legacy has left the platform open for the Supercrooks which is based on a comic series written by Mark and Leinil Francis Yu.
Supercrooks would also be based in the same universe as the Jupiter's Legacy, however it will be on a villain approach and not heroes.
However, Mark Millar has been super proud of the team of Jupiter's Legacy and even shared the same on Twitter.
Some big news from us on what's coming up next in live-action from Millarworld, peeps! pic.twitter.com/usEuwVNHei

— Millarworld (@mrmarkmillar) June 2, 2021
In addition to the same, Steven DeKnight who was actually the developer of the series also had few words to say for the same. Check it out
Sad to see the story come to a premature end, but I wish @mrmarkmillar and @netflix the best moving forward. My deepest thanks to all the cast and crew who worked so hard on @JupiterLegacy. And to all the all fans, I am forever grateful. https://t.co/FJJXlkHPRX

— Steven DeKnight (@stevendeknight) June 2, 2021
As fans look forward to Supercrooks, it is important to know that this live action will separate from the already planned anime show which is based on the comics.
The story is based on team of villains and crooks that get together to pull off a difficult yet incredible heist.
We do not know if the actors from Jupiter's Legacy would turn up.
It is quite sad  that Jupiter's Legacy even though will be there on Netflix, it won't have new episodes, unless Netflix magically take back their decision.