American Socialite Kim Kardashian is still making headlines because of her recent breakup with comedian Pete Davidson, though the businesswoman is moving on in her life focusing on her career and kids. Looks like things aren't going the right way as the socialite's brand is being criticized due to SKIMS' latest product adhesive chest strips which have caused severe damage to a customer, who has filed a claim for "expenses included for medical care."
Also Read: Kim Kardashian Ferociously Slapped And Kicked Kourtney Kardashian After Their Ugly Disagreement Over Who Works Harder Once Shocked the Fans
The 41-year-old socialite has gained recognition from the reality TV series Keeping Up With The Kardashians(KUWTK) which started back in 2007 and ended in 2021. The show featured the high-profile family Kardashian-Jenner who shared every single moment on the show. There was once a time when Kim Kardashian and her sister Kourtney Kardashian were in heated disagreement because of a nanny that ended up making the latter cry.
Kim Kardashian and Kourtney Kardashian Involved in a Disagreement Involving a Nanny
Also Read: Scorned By Kim Kardashian, Kanye West Calls All Kardashian Partners – Scott Disick, Tristan Thompson, And Travis Scott "Sperm Donors"
The Kardashian sisters were involved in a feud that has been seen in the past, which rekindled in the ninth episode of the last season of KUWTK, where the sisters were involved in a heated argument over a nanny when they were on a family vacation in Idaho. In that episode, the SKIMS founder accused her sister Kourtney of 'degrading' her nanny stating, "She said that she felt so degraded by you," she continued. "And you just started yelling at her. And you said, 'Keep your voice down.'"
Due to that humiliation received from the Poosh owner, she cried assuming that she would be fired, however Kourtney K in her defense shared, "There's not even 1 percent that I yelled," adding that Kim's nanny "was the one who raised her voice."
The dispute started when Kourtney's son Reign, whom she shares with ex-Scott Disick, was bothered by a comment when the nanny stated that he "would go to jail" if he talked in the car, which eventually ended up with Poosh owner confronting the nanny in a restaurant. She confessed, "Kim's nanny and I had a little disagreement when we were away traveling together."
Also Read: Kim Kardashian Facing Major Lawsuit That Could Bankrupt Her After Her SKIMS Brand Chest Enhancement Strip Allegedly "rips off customers' skins"
For the unversed, Kourtney's past experiences with the nannies were not good either with one of the incidents involving when she defended her daughter after she scratched a nanny in the face. The SKIMS founder seems to have spoken in that regard when she brought up that her sister is disgrading the nanny.
Kourtney Kardashian Cried Over Kim Kardashian's Harsh Remarks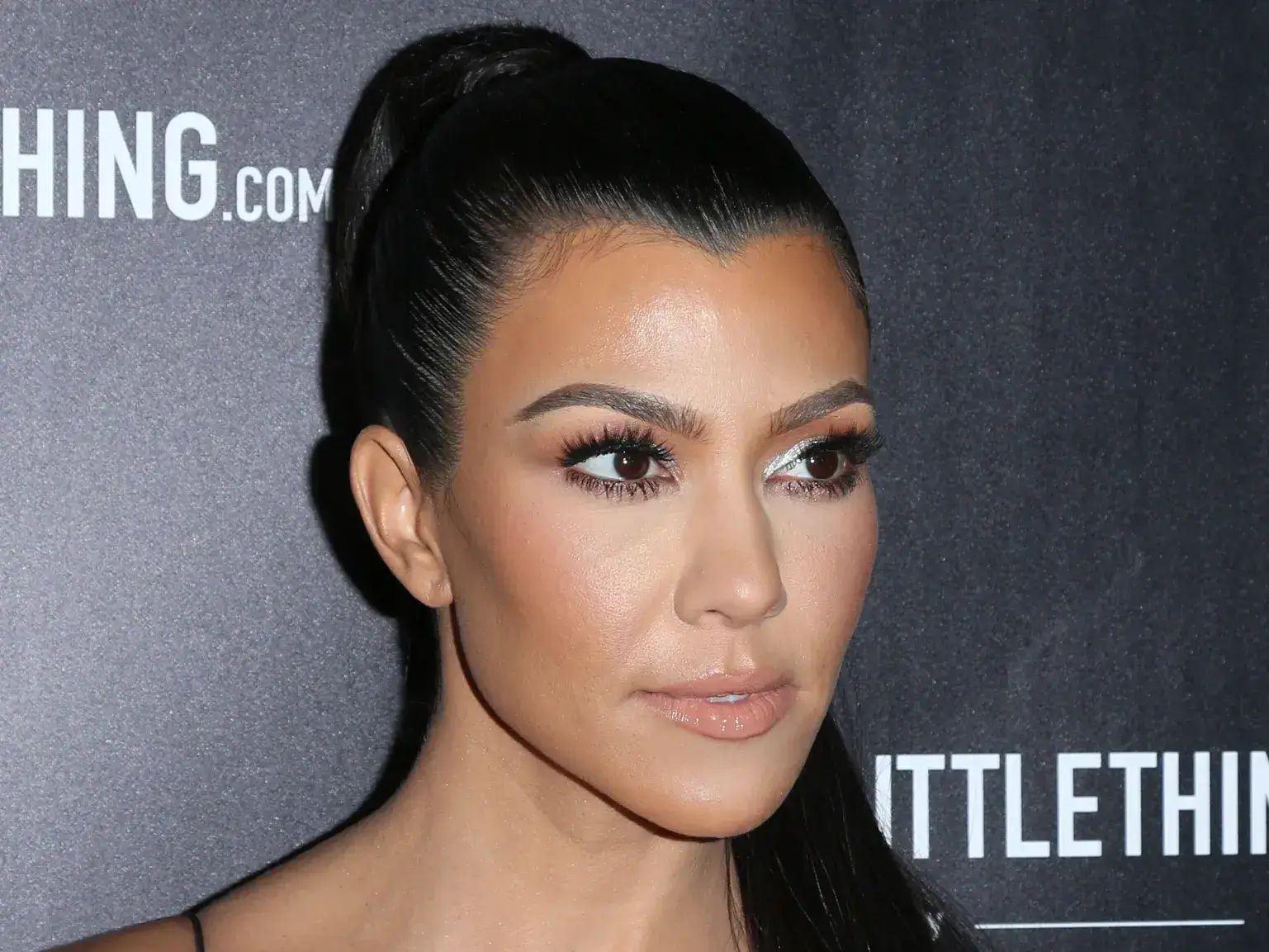 You May Also Like: Kim Kardashian Rubs Her Billion Dollar Business in "Annoying" Kourtney Kardashian's Face
The SKIMS founder further slammed her sister by stating that she could have discussed that incident with her nanny "in private" sharing,
"She said [she] wish[ed] you would've tapped [her] on the shoulder and said, 'Hey, something's really bothering me. Can I talk to you?' and [you] could have talked in private."
Her sister responded by stating, "Yeah, if you think she works for you, that's totally fine. She would never work for me with the way she acts. That's totally your choice."  Kim K fires back by stating, "Kourtney, you can't even keep a nanny."
Kourtney before leaving the room states, "Kim, shut the f*** up, honestly. The way you're talking is wild," and was later found crying after the disagreement. Khloe Kardashian found her sister with the Poosh founder stating, that her own sister (referencing Kim) would "use s**t against her" in this way. Adding to it, she shared,
"It's just like, that's the stuff that makes me question like why would you treat your family like that? It's so f****d up."
This fight happened followed by their previous feud that led to physical assault between the sisters creating a gloomy atmosphere in the episode.
Source: BuzzFeed