Marriages are hard work, and that's a fact but some couples definitely make it look harder than others, the 'swear-you-off-marriage forever' kind. The real-life Mr. and Mrs. Smith are one of those couples that make you question the sanctity of love and marriage. Will Smith and Jada Pinkett Smith have been married since 1997 and it's been a long and arduous journey. They have two children together – Jaden Smith, 23, and Willow Smith, 21.
Also Read: Jada Smith Confesses She Was Forced To Marry Will Smith
Jada Smith slammed open marriage rumors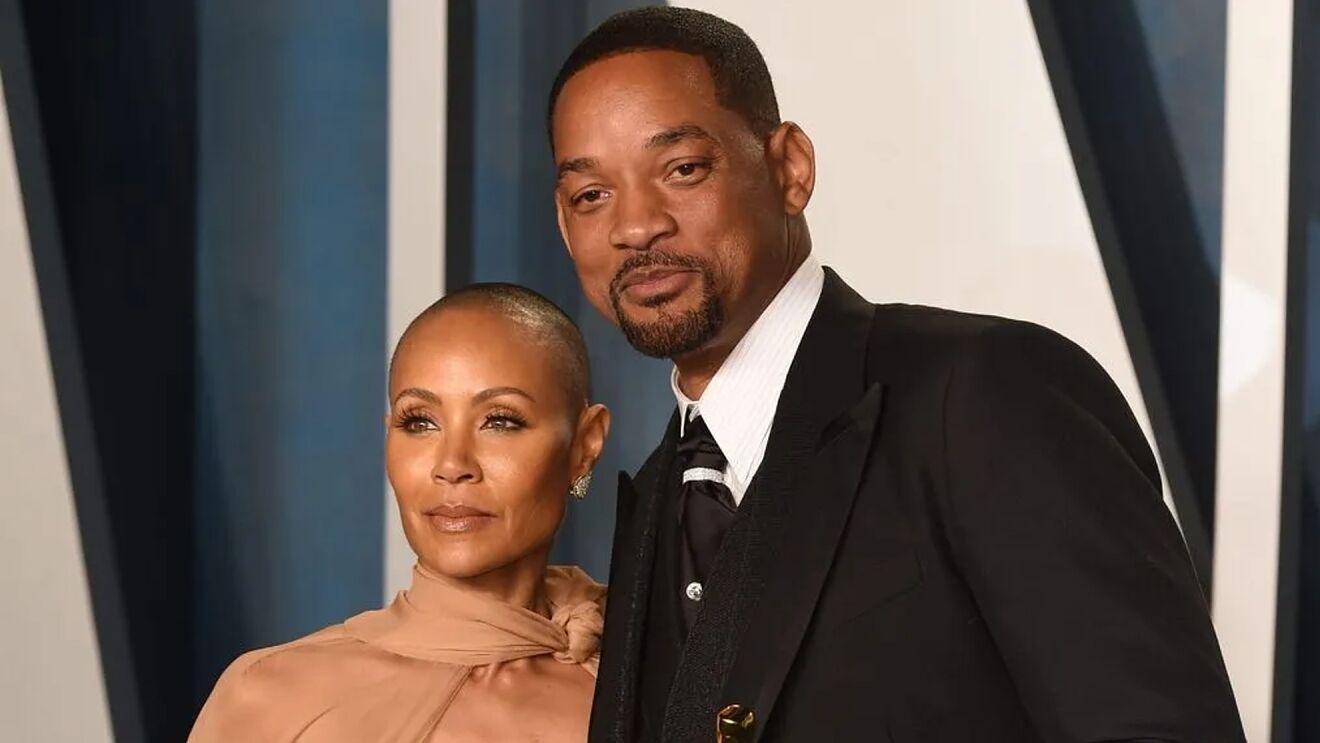 Apparently, negative speculations revolving around the Smith marriage are not a fresh phenomenon. Back in 2013 as well, one of Jada Smith's statements led to a rumor spreading like a wildfire. Jada Pinkett Smith said during an interview that year, "I've always told Will, 'You can do whatever you want as long as you can look at yourself in the mirror and be okay. Because at the end of the day, Will is his own man. I'm here as his partner, but he is his own man."
Also Read: 'Normalize Men Being Physically Abused': Will Smith Fans Are Convinced Jada Smith is Reason for Inevitable Bankruptcy
This statement was taken by fans, in general, to think that she is alluding to the couple having an open marriage. She took to Facebook and gave a rhetorical and livid reply to these rumors. She opened the long letter addressing fans, with a question: "Open marriage?"
The mother of two then went on to write how this topic seems insignificant to her in the face of the various problems around the world.
"Let me first say this, there are far more important things to talk about in regards to what is happening in the world than whether I have an open marriage or not. I am addressing this issue because a very important subject has been born from discussions about my statement that may be worthy of addressing."
She then addressed the rumors.
"The statement I made in regard to, 'Will can do whatever he wants,' has illuminated the need to discuss the relationship between trust and love and how they co-exist.

Do we believe loving someone means owning them? Do we believe that ownership is the reason someone should 'behave?' Do we believe that all the expectations, conditions, and underlying threats of 'you better act right or else' keep one honest and true?

Do we believe that we can have meaningful relationships with people who have not defined nor live by the integrity of his or her higher self? What of unconditional love? Or does love look like, feel like, and operate as enslavement? Do we believe that the more control we put on someone the safer we are? What of TRUST and LOVE?

Should we be married to individuals who can not be responsible for themselves and their families within their freedom? Should we be in relationships with individuals who we can not entrust to their own values, integrity, and LOVE…for us???

Here is how I will change my statement…Will and I BOTH can do WHATEVER we want, because we TRUST each other to do so. This does NOT mean we have an open relationship…this means we have a GROWN one."
Also Read: 'Had So Much Outreach': Jada Smith Finding Silver Lining After Will Smith Oscars Slap Destroyed Husband's Career Has Fans in Uproar
The Smiths did fool around
However, in a shocking revelation, Will Smith shared in a 2021 interview, that he and Jada had, in fact, indulged in sexual escapades outside of their marriage with a mutual agreement, according to Buzzfeed News. The actor revealed that the decision to make their relationship an open one came after years of intense fighting. Their marriage had reached a breaking point by 2011 and they were losing their bearings. Monogamy made them miserable, and they decided to explore new things outside of their conventional marriage.
Regarding the wildly publicized Red Table Talk episode where Jada talked about her "entanglement" with singer August Alsina, it was said that the affair took place while the two were indefinitely separated before they eventually decided to give their marriage another go, and now we have a man yelling, "Keep my wife's name out your f***ing mouth."
It's only fair that we don't agree with J. Cole when he said in 'No Role Models, that he wants "that Jada and that Will love", but in his defense, no one knew how deeply messed up their relationship was back in 2014 when the song came out.
In the couple's own words, "We ride together. We die together. Bad marriage for life!"