TV Reality star Kim Kardashian and Comedian Pete Davidson are getting serious in their relationship bringing happiness to each other's lives. After dating for several months, many are keen to know about the future of the couple along with the plans for the same. According to recent reports, Pete Davidson has recently shared his plans for the future stating his dream of having a 'kid,' but the major question arises will Kim Kardashian's kid accept to have another member in their family?
The 41-year-old star shares four kids with her ex-husband Kanye West– daughters North(8) and Chicago(4), and sons Saint(6), and Psalm(3) however a source shared how Kim K feels about having a child with Pete Davidson, who would be her fifth child right now.
Will Kim Kardashian Agree To Have A Fifth Child In Her Family?
Also Read: North West Lashes Out at Paparazzi For 'Waiting For Her All The Time', Fans Say She Inherited Her Dad's Rage
Though Kim K is happy with her relationship, she is focusing on her professional career and her four kids at the time. A source shared to ET, "Kim is getting more and more serious about her career as a lawyer and she's not necessarily thinking about having more kids at the moment." The source mentioned that the couple is having 'fun' in their relationship, though they are still deciding about having a baby together. "Pete and Kim are still having fun now and not totally at the point of having children together."
Another source mentioned, "Kim has told friends she does not want another baby right now, she is very focused on herself and her four children, working through co-parenting issues, and just having fun. She wouldn't completely rule out surrogacy again—her mom had six children and family is everything to her—but she is already 41, and wants to focus on other things in her life."
Though Kim K has different plans for now, if she ever changes her decision, her mother, Kris Jenner, would support her in all the decisions. Recently, She shared how she felt about her children having kids out of wedlock and shared her opinions regarding the same. According to her, she would understand her children's choices and will support them.
Pete Davidson Shares His Dream of Being A Father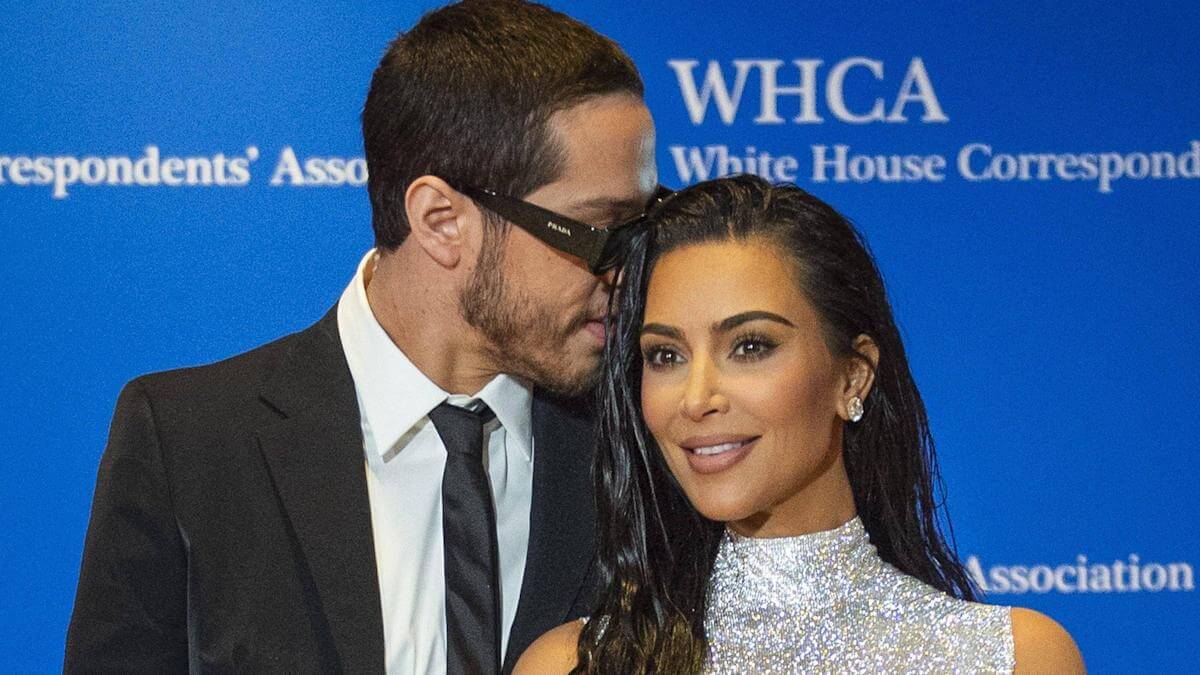 Also Read: Fans Blast Kim Kardashian for 'If I'm Doing It, It's Attainable' Beauty Standards Remark, Accuse Her of Elitist Privilege
Davidson recently appeared in Hart to Heart season 2 speculating the couple's plans of having a child together. In the clip, he shared, "My favorite thing ever, which I have yet to achieve, is I want to have a kid. That's like, my dream." He added that he's preparing for that chapter of his life now by working on himself. "That's kind of what I'm just preparing for now, is trying to be as good as a dude and develop and get better, so when that happens, it's just easier."
Also Read: Report Claims Kim Kardashian Wants to Kick Kanye West Out of Her Kids' Lives
He has a good relationship with Kanye West's children however he understands his boundaries. Another source shared, "He's been very respectful with boundaries. [He's] hanging out with the kids more frequently [but] at the same time, he knows his place and gives them space to do family things without him. They all love spending time together and it's been great for them to start to get to know one another."
Having a good relationship with Kanye West's children, it might be highly possible that the children would accept Kim Kardashian and Pete Davidson's first child into the family. However, this is just speculation as the star as reported is focusing on her career.