In the wake of Prince Harry's royal betrayal, Prince William finds it difficult to forgive him. According to experts, the Prince of Wales is upset after his brother decided to step down as a full-time working royal in 2020.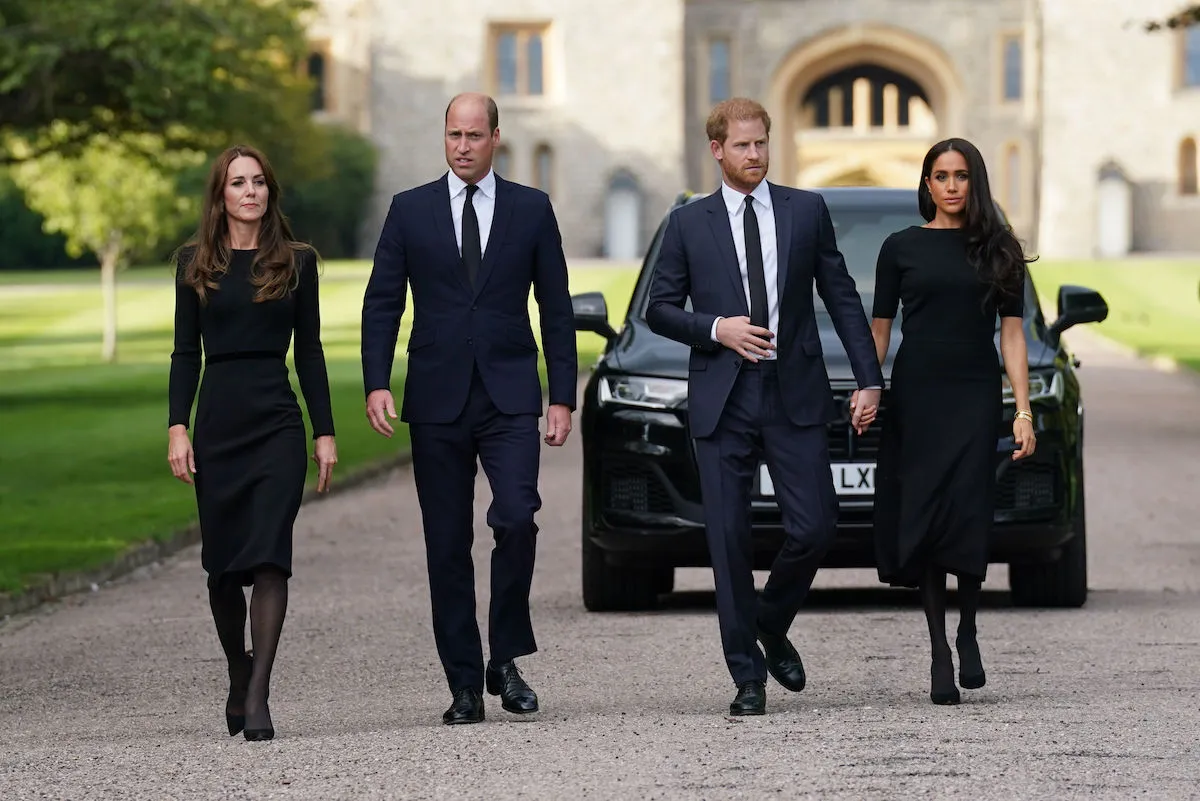 Prince Harry's departure came from the complications in his relationship with his family after his marriage. The Duchess of Sussex reportedly solved his "deep unhappiness" by isolating him from the Royal Family. The couple stepped down from their royal duties and moved to California in January 2020.
Meghan Markle's feud with Kate Middleton has been no secret either. It has been revealed that the Duchess of Sussex herself is tormented by the media representation of her and Kate Middleton's relationship.
Also Read: Meghan Markle and Prince Harry Face Backlash From their California Neighbors, Claim Royal Couple Exhibit 'Bad Attitude'
Prince William And Prince Harry Will Never Reconcile: Predictions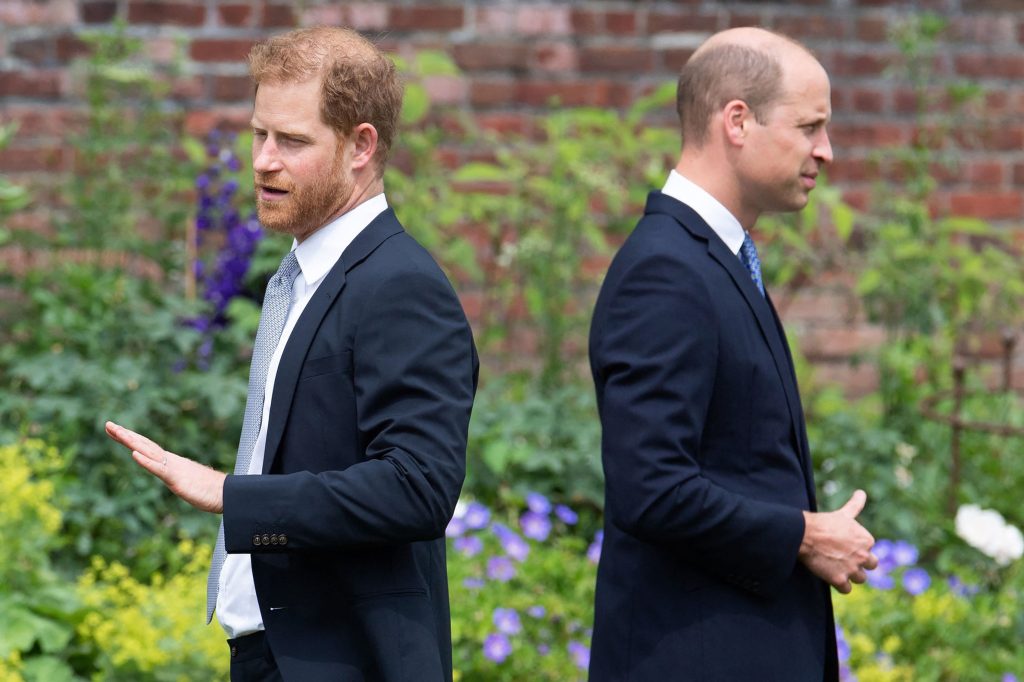 A royal expert predicts that Prince William and Prince Harry will never reconcile. Royal expert Katie Nicholl reveals in her book The New Royals — Queen Elizabeth's Legacy and the Future of the Crown that the heir to the throne "simply can't forgive" his brother Prince Harry for opting out of royal life.
The author added, "He [Prince William] always thought Harry would be his wingman, now he's doing it on his own. Thank goodness he's got Kate by his side."
She also reveals in her book:
 "[When Harry stepped back from his royal duties], it was very difficult for William, and I think that's partly why this rift hasn't been resolved, because, you know, William can't completely forgive Harry for what he's done."

"It had a huge impact on him, on Catherine, on their young family and put them in that prime sort of center. It moved them centre stage far sooner than they would otherwise have been."
The siblings' once-close relationship began to fray after Prince Harry married Meghan Markle.
It has been two years since Prince Harry and Meghan Markle stepped down as senior royals and moved to California. As part of their philanthropic efforts, the couple has created their firm, Archewell.
Also Read: Meghan Markle Was Obsessed With Exposing Kate Middleton For Her Rude Behaviour, Allegedly Lied In Oprah Winfrey Interview To Ruin Kate Middleton's Public Image
Meghan Markle and Prince Harry's Decision Left

Kate Middleton Devastated
According to royal expert Katie Nicholl, in her new book The New Royals, Kate Middleton and Prince William were relieved to see the Duke and Duchess of Sussex go after all the behind-the-scenes "drama" that led up to Meghan Markle and Prince Harry's decision to leave their roles permanently.
In Nicholl's new book, it said that Prince William was left devasted because of Meghan Markle And Prince Harry's decision.
The entire royal family came together after the passing of Queen Elizabeth II. Prince Harry and Meghan Markle also made their much-debated return to England amidst family affairs. Prince Harry, 38, and Prince William, 40, also reunited and attended the late Queen's funeral and the Windsor walkabout together.
The reunion was awkward and challenging for everyone, especially Kate Middleton, 40, who was reportedly "mortified" by the allegations of Meghan Markle. In 2018, it was reported that Middleton and Markle had a robust argument ahead of the latter's wedding to Prince Harry.
Meghan Markle, 41, made allegations against Middleton in her 2021 bombshell Oprah interview, claiming that she made the bride cry before her wedding.
Also Read: 'My dad will be king so you better watch out': Young Prince George Allegedly Was An Infamous Class Bully, Used His Dad Prince William's Status To Scare Classmates Into Bending The Knee
Royals' insider Katie Nicholl shared with OK! Magazine that,
"Kate is so discreet and respects her personal life. You never hear about [Middleton] falling out with anyone because she is very careful with how she treats others. Kate felt [the incident] was all sorted, so to have it brought up again was mortifying. From what I hear, there are different versions of the bridesmaid story, not just the one Meghan discussed."
However, Fox News reported in March that it was Prince William and Prince Harry who were constantly at odds, not Meghan Markle and Kate Middleton.
Source: Geo News