The media personality who is currently rising in popularity is Andrew Tate. The personality is an American-British kickboxer who resides in Romania and is well-known online after his time in kickboxing. However, Andrew Tate's growth does not end there as he has gone on to become one of the most controversial motivational speakers on YouTube with his videos gaining more and more subscribers by the day. The ex-kickboxer has also injected his thoughts about other celebrity's lives, such as Will Smith.
Andrew Tate: The kickboxer turned internet personality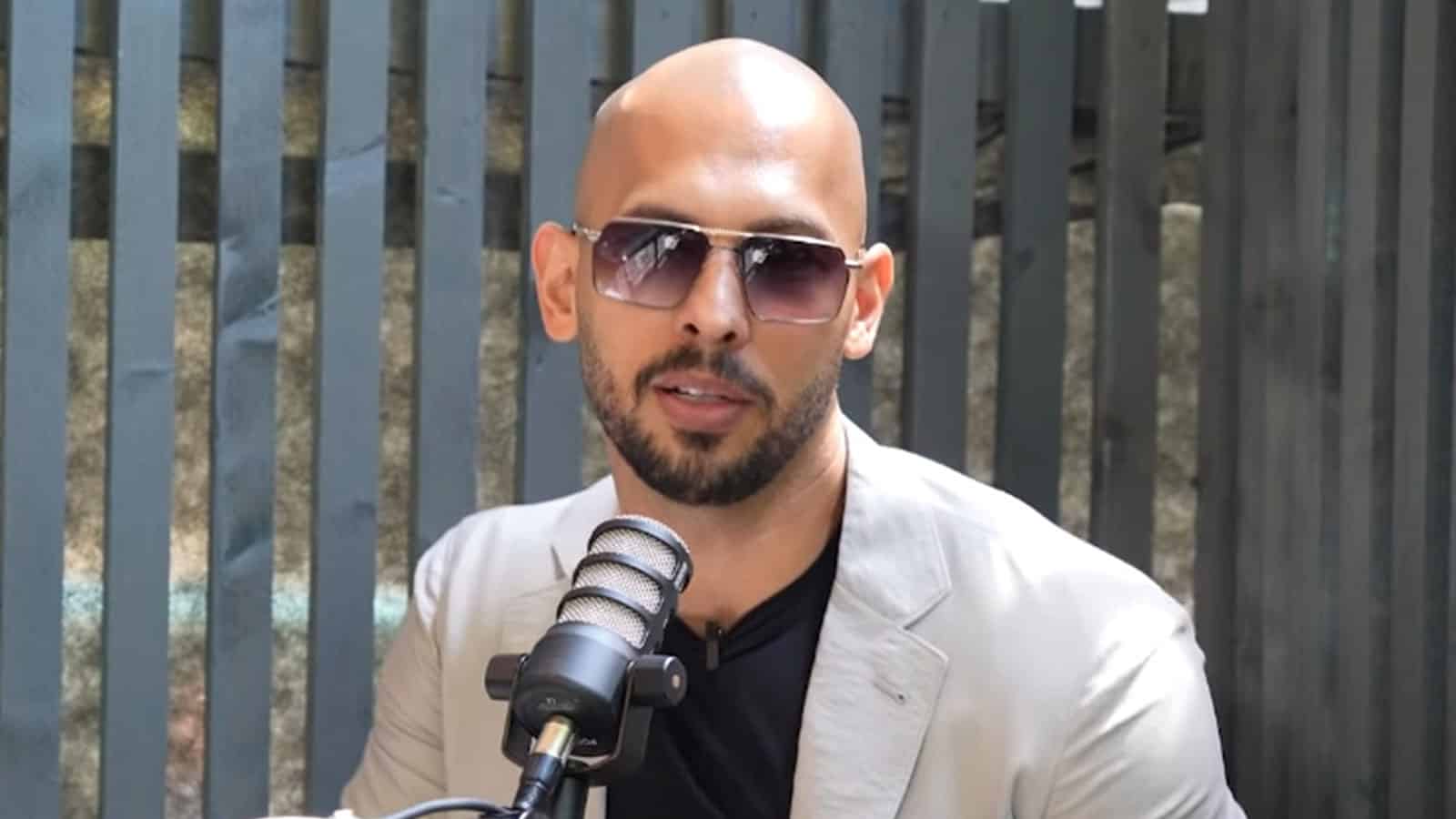 Emory Andrew Tate, a professional kickboxer turned online sensation is well-known for his sexist opinions. Andrew Tate, known as the "King of Toxic Masculinity" has mastered the skill of persuading his audience that living a hyper-masculine, anti-woman lifestyle is the ideal lifestyle to follow.
He is public about his radical beliefs and is not hesitant in insulting others if he feels like it. He made millions by pursuing similar opportunities after starting a web cam business as a ruse to break into the adult entertainment market, which helped him amass a fortune.
Also Read: 'Shook That Sh*t Off, Went To Work': Chris Rock Already Has a Badass Response To Will Smith's Apology Video, Says 'I Don't Go To the Hospital for a Paper Cut'
The kickboxer's take on Will Smith's marriage
As everyone is well aware of how messed up the marriage is between the actor Will Smith and his wife, Jada Pinkett Smith. As a recap, Jada Pinkett Smith not only cheated on her husband but also televised her reveal on her show, the fact that she had cheated on Will Smith behind his back. Not only that but, the actor is also now famously known for slapping comedian, Chris Rock on stage during the Oscars. Andrew Tate recently expressed his thoughts on the matter and says the following:
"Obviously I'm the smartest man alive, so I'd rip her up, but Will [Smith] is stupid. I would have been like no, what do you mean for you? This ain't all about you. We are a couple, we have a public image which you have destroyed. This isn't about you. Will's a b*tch. So what he's letting her do is not only she controlling the pace, but now she's set the frame of the argument well, it's about me. This talk is about me and how I feel and what happened to me."
Clearly, the media personality has a massive ego, however, the man justifies it by being spot on many topics he expresses his thoughts on. However, his words should always be taken with a grain of salt.
Also Read: "Is Kylie Jenner The Dude"- Internet Sensation Andrew Tate Makes a Shocking Statement about Kylie Jenner, Says He Doesn't Know the Billionaire Supermodel 
Will Smith's latest video for his fans
The actor recently shared a 5-minute apology video on YouTube titled "It's been a minute…" in which he addressed a number of fan complaints and questions. During the Q&A, the actor revealed that the actress had nothing to do with the slap he delivered to Chris Rock during the Oscars.
Will the actor redeem himself in the eyes of his following after falling so far from where his stardom used to be? It remains to be seen as the latest act for Will Smith has been the video in context.
Also Read: "Demi Lovato is a F****g Moron"- Andrew Tate Once Blasted Demi Lovato For Her Struggle With Addiction, Offered Her a One-on-One counseling
Source: YouTube