While the lawsuit is still going on with Ex-husband Brad Pitt, Angelina Jolie has begun to work on her fifth movie as a director. The actress has brought her two sons into the job as well, which may as well be her way of securing their future with all the uncertainty in the celebrity's life. Although the actress's battle with the assault case is far from done, she will be able to divert her attention from other exhausting issues while working on the new project and would even be able to spend time with her family, with her sons' being a part of the crew.
Angelina Jolie and her sons working together
Angelina Jolie is working on a new project and directing her fifth project, Without Blood. It has been reported the celebrity would be working alongside her sons Maddox Chivan Jolie-Pitt, 21, and Pax Thien Jolie-Pitt, 18 in this project. Both of the actresses' sons have joined the crew as assistant directors. "We work well together. When a film crew is at its best, it feels like a big family, so it felt natural." Angelina Jolie told in her interaction with the portal referring to when she worked with her son Pax Thien Jolie-Pitt back in 2017 for the film First They Killed My Father. With the upcoming project, the Maleficent actor has opened up an opportunity for her sons' futures to be secured.
Also Read: 'Looked Like a F**king Columbine Kid': Bombshell FBI Report Reveals Brad Pitt Behaved Like a 'Monster' With Angelina Jolie, Verbally Abused Their Kids
Angelina Jolie's new movie
Jolie is directing her new project, Without Blood which is adapted from the 2002 novel written by Alessandro Baricco. The movie plot examines the delicate truths and concerns surrounding conflict and deals with the trauma and feelings of recovery. The story takes place in the rural Italian countryside, where a family is killed in a horrific revenge plot, leaving Nina, age 4, as the only survivor out of mercy. Years later, when Nina is a lady in her fifties, she encounters her childhood hero and remembers the horrible night and the circumstances that resulted in her survival. Salma Hayek and Demian Bichir are playing the lead roles and according to Angelina Jolie, are a really good fit for the characters.
Also Read: 'It's Harmful To The Children…The Entire Family': Brad Pitt Reveals Angelina Jolie's FBI lawsuit is a Spiteful, Petty Attempt at Opening Old Wounds, Leak Private Info To Jeopardize Career
The lawsuit with Brad Pitt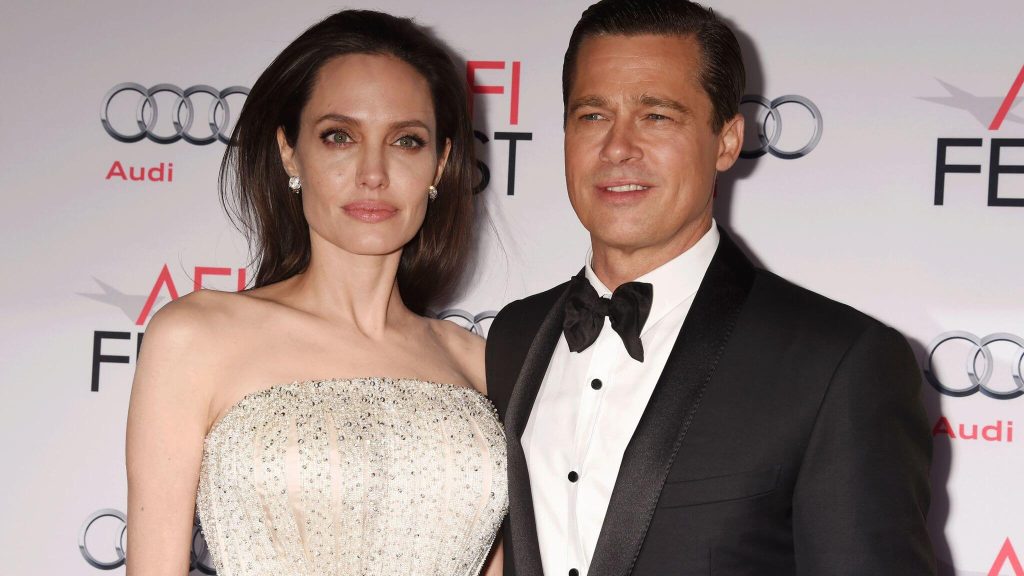 Angelina Jolie has already stated that she would keep battling for the custody of their children until they become adults, effectively making the legal battle invalid. It does seem that the Eternals actress has decided to keep aside all legal cases with Brad Pitt for the betterment of her role as a parent to focus more on family rather than putting all her efforts into something that may or may not yield results years later.
Also Read: 'It's Harmful To The Children…The Entire Family': Brad Pitt Reveals Angelina Jolie's FBI lawsuit is a Spiteful, Petty Attempt at Opening Old Wounds, Leak Private Info To Jeopardize Career
Source: News18