Selena Gomez is a superstar who is adored by many. Not only she is recognized for her talent in music and acting, but she is also known for having a heart of gold who has often preached about being kind to everyone. She recently gained the limelight for preaching kindness during her recent appearance on the social media platform TikTok, which comes hours after the recent viral interview of her ex-boyfriend Justin Bieber's wife Hailey Bieber.
Also Read: Justin Bieber Allegedly Called Selena Gomez 'Talentless P**sy', Claimed She's Only Famous Because of Him
Selena Gomez Preaches Kindness in a New Clip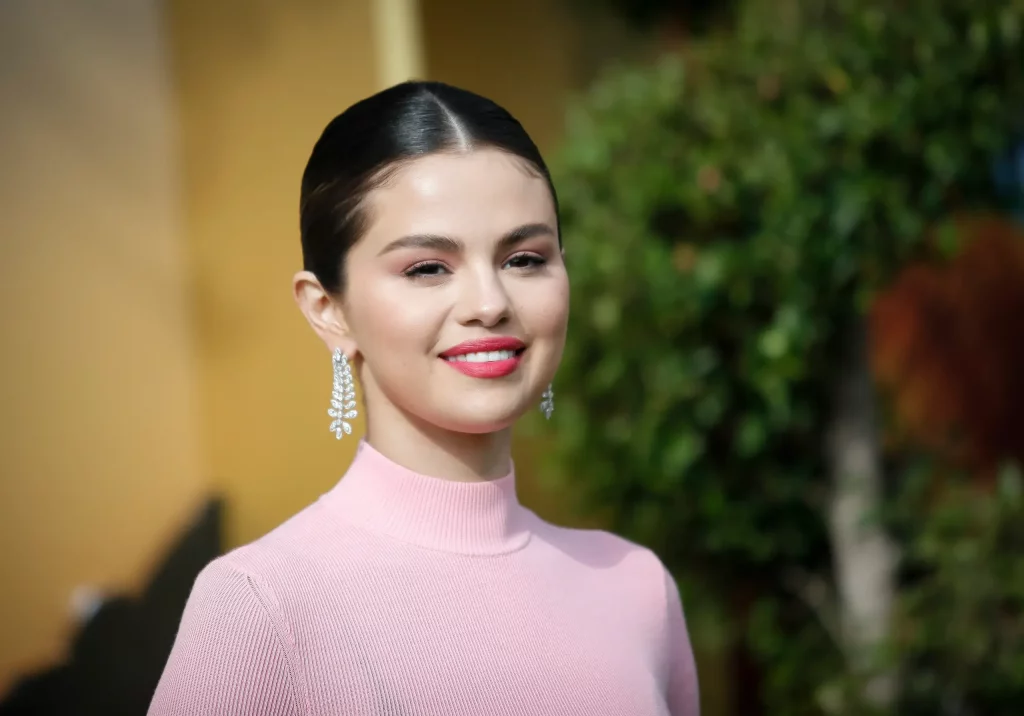 Related: Hailey Bieber Squashes Claims Of Stealing Justin Bieber From Selena Gomez, Says People Need To Know The 'Truth'
The 30-year-old singer came live on TikTok spreading goodwill among her followers on Thursday. She only focused on spreading kindness avoiding the viral interview of her on-off ex-boyfriend Justin Bieber's wife Hailey Bieber.
Reminding her fans of speaking "kind words" as what one speaks about others "truly" matters. She also shared, "I have to say is it's incredibly ironic that I would release something that is all about kind words 'cause that's exactly what I want. That's it.
Thanking fans for supporting her makeup line Rare Beauty's Kind Words Matte lipstick and lip liners, she reminded the meaning of the products, stating, "If you support Rare, I cannot thank you enough but know that you are also representing what it means and that is words matter. Truly matter."
"So it's coming from me, and I just want all of you to know that I hope that you understand that this is much bigger than anything else. I'm really grateful to all of you for hearing me out, so have a wonderful rest of your day, and I appreciate all the love. Thank you," she concluded her message.
Her TikTok live came hours after the model gave an interview giving further insights into her relationship with the Peaches singer.
Also Read: Hailey Bieber Reveals Her Sexual Preferences With Justin Bieber, Says No to Threesomes
Hailey Bieber Clears off The Accusations of Causing Justin Bieber and Selena Gomez's Breakup
You May Also Like: Selena Gomez Reportedly Changed Her Phone Number and Asked Friends Not to Share it With Justin Bieber to Avoid Him After Nasty Break-Up
The 25-year-old model in a recent podcast with Call Her Daddy shared that she had not "stolen" the Love Yourself singer from Gomez. The former and the Canadian singer reconciled back in June 2018, months after Jelena, who dated on-off for around a decade, were on a break which eventually turned to their permanent breakup that year.
She shared how she received "hate" from the people who used to ship the former couple stating,
"Well, I think one of the things that we already just covered is the timeline of things and a lot of the hate and the perpetuation comes from like, 'oh, you stole him.' And I guess maybe that just comes from the fact that they wish he had ended up with someone else. And that's fine. You can wish that all you want but that's just not the case."
She also discussed her relationship with Gomez stating the duo is on good terms even though the Only Murders in The Building star never publicly defend her from the hate. "I respect her a lot. There are just no expectations. If that was something she felt was necessary, that would be amazing. But I just respect her, there's no drama, personally."
Gomez shared on Instagram Live urging her fans not to attack anybody back in October 2019. During that time, the model faced harassment by fans. Not just that, the former has also faced criticism from the model's fans as well.
She also stated about her favorite s*x position and shared that the couple's go-to positions are "always different" and are "definitely not missionary". She also shared that honesty is what makes her trust the singer.
Source: Twitter