Keanu Reeves is one of the most loved and respected stars not just in Hollywood but all over the globe. He has acted in almost 79 movies and some of them have been super hit.
But that hasn't been the case with every film of his. There have been films rated so bad that despite us loving Keanu, these movies are totally unwatchable. Here are some of them
1. Generation Um – 2012
This film ended up confusing the critics and has a Rotten Tomatoes score of 0%. The film is based in New York and Keanu Reeves plays an escort-service driver. After a wild night of partying, Keanu and his two girl friends end up sharing some secrets from their past.
The critics were baffled by the film and said that it was actually an empty-headed flick and the creators didn't fore think about where the film should be going. One of the critics for her review for the Los Angeles Times wrote, " Neither the film nor the film within the film, hold our attention." Ouch.
2. Exposed – 2016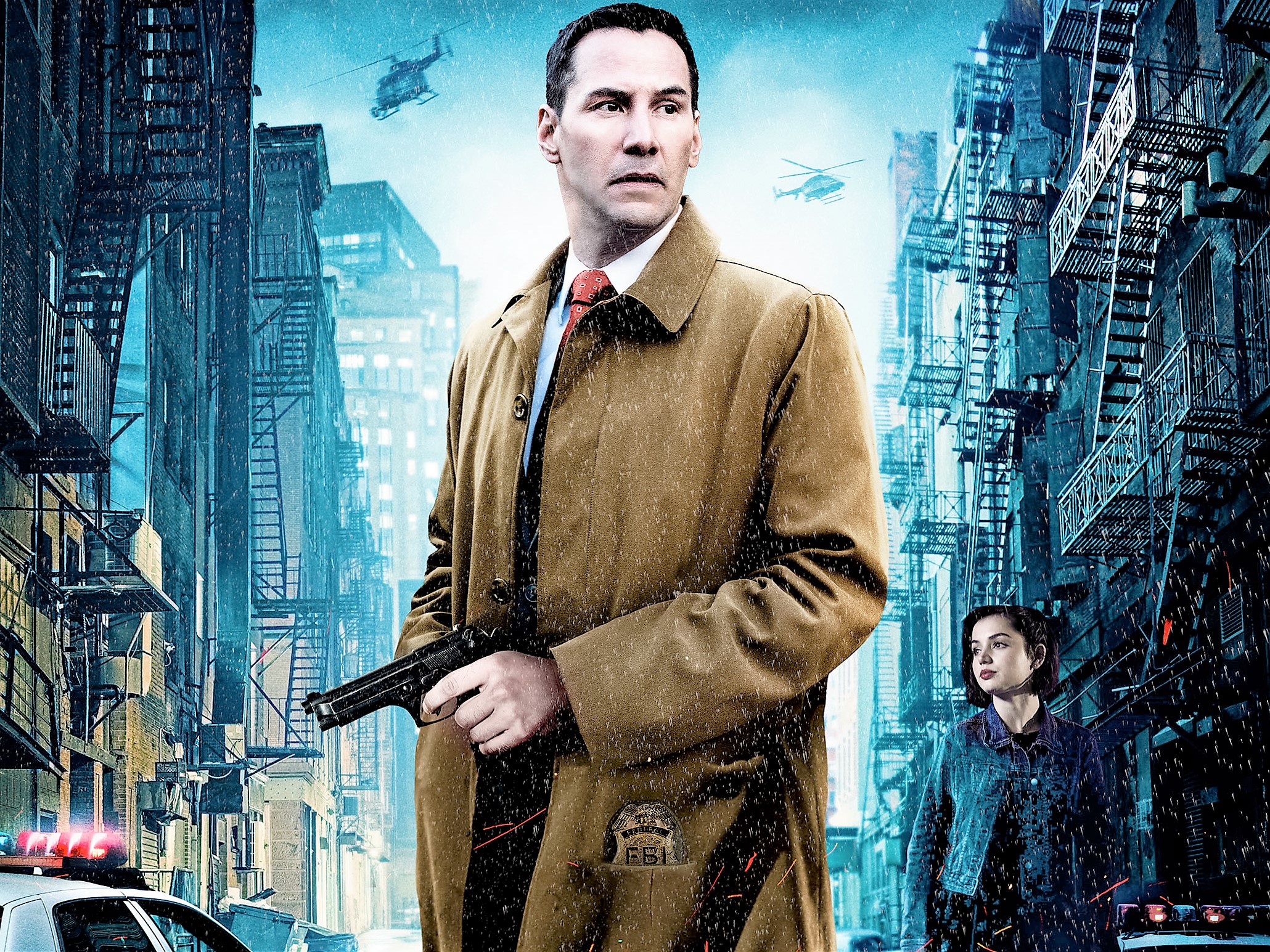 This Keanu Reeves starrer is a dramatic mystery with a Rotten Tomatoes score of 8%. The dramatic mystery film revolves around officer Scott Galvan who is trying to find the truth about his wife's death. As he is trying to dig deeper into that mystery, he realizes that a young and mysterious woman Isabel could have the answers he is seeking for.
As interesting as the plot sounds, the critics were actually frustrated by the movie, and even though it aimed for some serious drama, it was coming out as "silly". A critic wrote for the Daily Express saying, "A grim-faced Keanu Reeves looks bewildered throughout 'Exposed' and you can only sympathize."
3. Replicas – 2019
The movie Replicas has a Rotten Tomatoes score of 11%. In this science-fiction drama, Reeves portrays the biologist Will Foster who tries to resurrect his dead family members who died in a fatal car accident.
Critics felt that "Replicas" was just a jumbled science-fiction mess that even the actors, Reeves and Eve couldn't save if they had tried doing so. A critic while writing a review for The Wrap said, "I have to watch the pods!' Foster exclaims on the phone to Ed, just one of many line readings from Reeves that might earn an unintentional laugh from those who enjoy unintentional laughs."
4. The Watcher – 2000
The Watcher is a crime thriller film with a Rotten Tomatoes score of 11%. In the film, a detective is desperately trying to track down a serial killer named David Allen Griffin. Provoked by the detective's pursuit, Griffin taunts him as he threatens to kill again. And no prizes for guessing that Keanu plays the serial killer in the film.
The movie was received badly by critics who felt that screenplay was not up to the mark and quite sloppy. A critic wrote for the Los Angeles Times saying, "While intelligently plotted and well-acted by James Spader, Keanu Reeves, and Marisa Tomei, it is neither acutely suspenseful nor particularly thrilling but instead mainly numbing."
5. Siberia – 2018
This dramatic thriller has received a Rotten Tomatoes score of 12%. The movie centers around Keanu Reeves who plays Lucas Hill. Lucas is a diamond merchant who travels to Russia to sell rare blue diamonds. However, he realizes that his colleague has gone missing with the items. He starts hunting the diamonds and ends up finding himself tangled in a love affair.
The critics felt that the movie's narrative was unclear. While writing a review for Caution Spoiler, a critic wrote saying it was a film that moved way too slow and had necessary complexities. They added saying, " And I didn't find it particularly exciting, despite my unrequited love for both diamonds and Keanu Reeves."