Canadian actor Elliot Page has publicly declared themselves from the LGBTQ+ community with the pronouns he/they which had been supported by his fans. Though there are people that did not approve of their decision, he was still being showered with love and support by his fans. For the unversed, the actor announced back in December 2020 that he was a trans man via the photo video-sharing app Instagram.
Related: Elliot Page Transformation–How The Juno Star Became a Beacon of Hope For The LGBTQ+ Community
Due to Ezra Miller's behavior, DC fans want him to be the next Flash which made the actor recently in the headlines again. The actor had a prior experience with superhero outings which is making fans more "obsessed with the idea" of bringing Page as the new Flash. 
Fans Supporting Elliot Page Through A Star Wars Franchise Character
Also Read: Fans Demand DC Replace Ezra Miller With Elliot Page as the Flash, Call it the Only Sensible Choice
After coming out as a trans man, many sections of the Internet did not accept their opinion including Jordan Peterson who put up a comment on Elliot Page's transitioning that resulted in the suspension of Peterson's Twitter account. Their deadname appeared on Tuesday on the same platform, which made Page's fans into action and they are doing their best to support the actor with one citing an example of Darth Vader who was formerly known as Anakin Skywalker in the Star Wars franchise. Check out the tweets below.
Y'all stopped deadnaming Anakin Skywalker when he became Vader but can't handle Elliot Page?

— Phillip (@MajorPhilebrity) July 5, 2022
I watch the umbrella academy and had no idea Elliot page was trans. Didn't make the connection to Juno. But yeah what's wrong with calling someone the name they want to called by? However you introduce yourself to me that's what I'm going to call you.

— brian lara (@edislive420) July 6, 2022
I always forget Elliot even has a deadname. I heard it the other day and literally went "who?". It's that easy. Erase the other name from your brain.

— Nat (@natontherun) July 6, 2022
No one has a problem calling musicians by their stage names as tho that's who the actually are

— trollololol (@Mikep2476) July 6, 2022
I can't even remember elliots dead name

— ¦ E r r o r 404 ¦ 🌿 (@Mottenmonster) July 6, 2022
For the unversed, Darth Vader is a fictional character in the Star Wars franchise. Vader is the central antagonist of the original trilogy who originally was known as Anakin Skywalker, being one of the main protagonists throughout the prequel trilogy.
The Actor and His Deadname Controversy on Twitter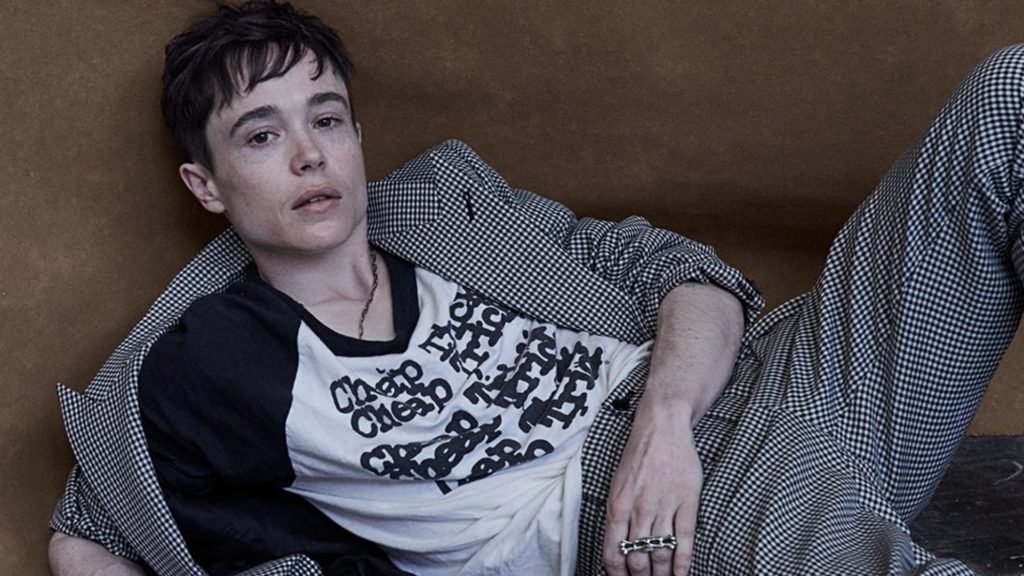 Also Read: Fans Brutally Attack Peterson's Fans For Dead-Naming Elliot Page, Applaud Twitter For Strong Stance
Though he became a topic of discussion when The Umbrella Academy star's deadname( the name he used before he came out as a trans man) was trending on Twitter on July 5th, violating its policy on hateful conduct. According to the platform's hateful conduct policy, users are prohibited from "targeting others with repeated slurs, tropes or other content that intends to dehumanize, degrade or reinforce negative or harmful stereotypes about a protected category." including "targeted misgendering or deadnaming of transgender individuals."
That was later been removed as a trending topic which was confirmed by Twitter spokesperson Trenton Kennedy according to Buzzfeed. Though Page's name was later trending on the platform with fans supporting and defending them from anti-trans harassment.
Source: Twitter