Former NBA star Andrew Bogut recently decided to slut-shame Kendall Jenner on Twitter for no reason. The American model doesn't hide the fact that she likes athletes and specifically NBA stars. She has dated NBA stars such as Jordan Clarkson, Blake Griffin, Ben Simmons, and Devin Booker.
The former NBA player slut-shamed Kendall Jenner on Twitter
The former NBA player tweeted a mean tweet taking a dig at the American model after the 2002 NBA Draft. In the tweet, he basically slut-shamed her for dating many NBA players.
With the 2022 @NBA draft completion yesterday, one big name has yet to find a home.

Which team will snap up @KendallJenner ??

Solid talent, versatile.
?? marks around team culture + habit of endless self promotion. Doctors will need to do medical as body has been banged up.

— Andrew Bogut (@andrewbogut) June 24, 2022
The reason is still unclear why Andrew Bogut decided to pass this unnecessary remark. To make it worse, he decided to add more to it one week later after he received a lot of hate.
I would like to formally apologize for this tweet.

My scout take forgot to include the elite level of rebounding.

I will do better in the future. https://t.co/oWdcF1LgaF

— Andrew Bogut (@andrewbogut) June 29, 2022
Also read: Celebrity Kids Who Ended Up Being More Successful Than Their Parents
Andrew Bogut's tweet left fans outraged
Andrew Bogut received a heavy backlash as his remarks left fans outraged. They took Twitter to express their disappointment in the former NBA player. The supermodel has not responded to his comments as of now and fans highly doubt if she will. Check out some of the tweets below.
This is some misogynistic sh*t to tweet about Kendall Jenner. I don't care if you do have a blue mark or don't like her. @NBA

— Felicia (@Felicious1908) June 29, 2022
@KendallJenner must have turned you down or either you are just wanting some attention.

— Denise (@Denise95412158) June 29, 2022
You are a tremendous dork

— Steve (@FrischerSteve) June 28, 2022
You're are disgusting.

— Hart (@Hart18) June 29, 2022
Mmmh… Another hungry for one minute of fame lol

— Frᥲᥒᥴᥱs Fᥲrmᥱr ➐ (@arulove) June 29, 2022
You🗑

— Charles D Zamudio (@CharlesDZamudi1) June 29, 2022
Some people claim that he did this to get attention and stay relevant.
Also read: Famous Celebs Who Are Blatant Examples Of Hollywood Nepotism
This seems to be a direct comment on Kendall Jenner's recent split with Phoenix Suns star, Devin Booker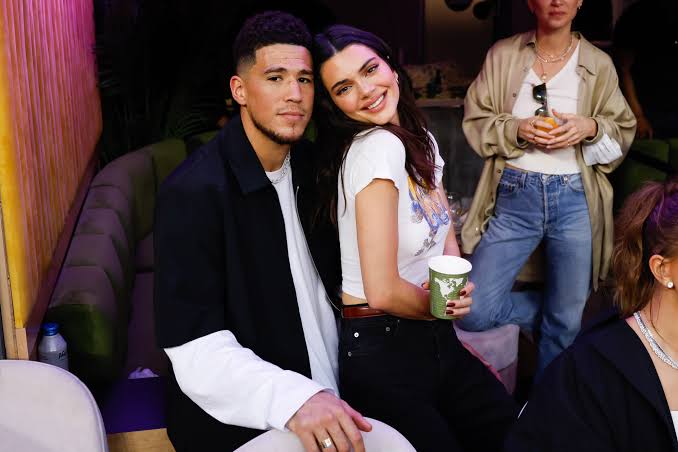 Kendall Jenner and Devin Booker recently ended their 2-year relationship after the pair "hit a rough patch". They decided to split up after coming from Kourtney Kardashian's wedding as they felt like they weren't aligned and realized that they have very different lifestyles. These comments by Andrew Bogut seem to be a direct attack on their breakup.
Although their relationship reportedly ended, fans are speculating that there might be a possibility that the supermodel will reconcile with the basketball star.
Source: Marca
You may also like: 'Is it a revenge body?': Kendall Jenner Breaks The Internet By Baring it All After Breaking Up With Devin Booker