Colombian singer Shakira is going through the darkest hour of her life after she got separated from her former beau Gerard Pique. According to the rumors, the latter allegedly was unfaithful to his former beau which led to their split. Now that the ex-couple are involved in the custody battle of their two children, Milan and Sasha, tennis player Paula Badosa has shown her support for the singer.
Also Read: Pique Reportedly Furious After Shakira Made Him Look Like a Grade-A Scumbag in New Tell-All Interview
Shakira Opened Up About Her Darkest Phase in Her Life
Also Read: Shakira Reportedly Stopped Music Video Shooting To Save Journalist Who Was About To Be Mercilessly Thrashed By Cops
The 45-year-old singer recently opened up about her feelings since her separation from Gerard Pique was announced in the former couple's joint statement. In the latest cover story for Elle magazine, Shakira shared about having a breakup was "incredibly difficult," especially when it was highly publicized.
She also talked about trying to conceal things from her sons stating,
"I try to conceal the situation from them as much as I can. It's really upsetting for two kids who are trying to process their parents' separation. And sometimes I just feel like this is all a bad dream and that I'm going to wake up at some point. But no, it's real."
She also shared how that phase of her life became extremely difficult stating, "I feel like in this moment of my life, which is probably one of the most difficult, darkest hours of my life, music has brought light." 
The singer referred to the situation she was in, from her separation from the Barcelona defender, dealing with her father's health issues to the tax fraud allegations, she stated how music has been a source of refuge from the situations.
Also Read: Shakira Devastated With Scandalous Headlines Turning 'Sacred' Pique Relationship 'into something vulgarized and cheapened'
Shakira's Being Supported By Paula Badosa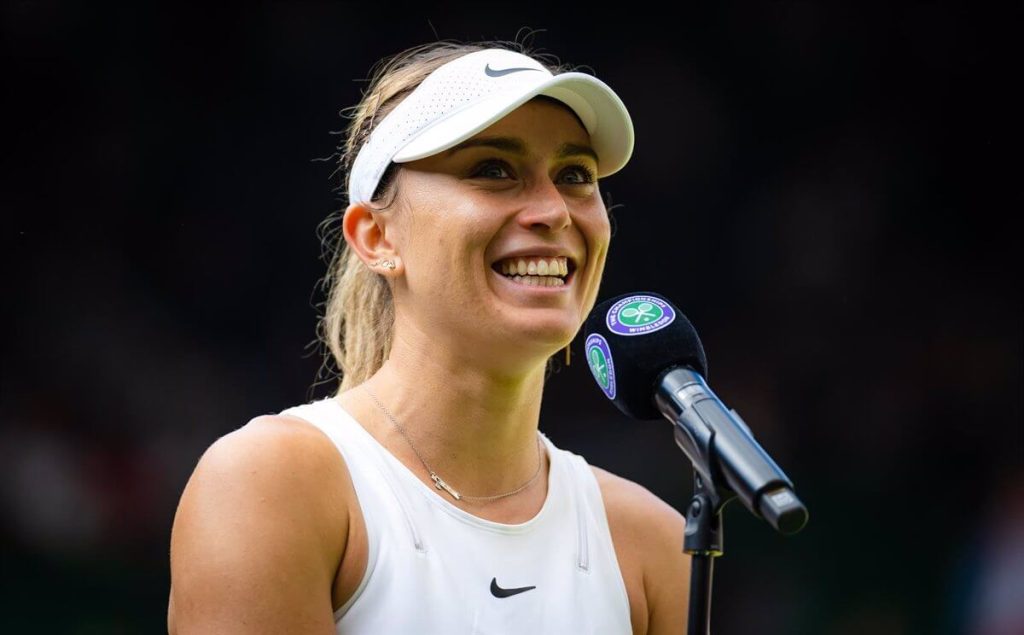 You May Also Like: Shakira Says She's Untouchable Because She Has World's Biggest Tax Specialist Firm On Her Side, Calls Tax Fraud Case As 'Salacious Press Campaign'
The Me Gusta singer is heartbroken by the recent events especially when she is trying to conceal her situation with the children who could be exposed to various details shared by the media if not taken proper care of. She is also involved in a legal lawsuit regarding the custody of their children from Pique.
While the singer is busy trying to protect everything, her ex-Pique has moved on from his relationship and is currently dating a 23-year-old PR student Clara Chia Marti.
After the recent interview with the musician, the tennis player Paula Badosa publicly shared her support for Shakira on social media. Replying to Elle's interview, she tweeted from her Twitter account, "You are pure strength and inspiration Shak". Her tweet has already been getting lots of attention which shows that the singer has lots of support from her fans and friends.
Source: Twitter