Given the turmoil, he had been going through for the past few years, safe to say it's been a good year for Johnny Depp. The Pirates of the Caribbean star won the defamation suit he had filed against his ex-wife, Amber Heard, for her 2018 op-ed in the Washington Post indirectly defaming Depp of domestic abuse. Since then, he has been having a good time. He made his band's European tour a reality. He is even making a name for himself in the art business, selling 750 limited edition pieces for an unbelievable $3.6 million. And just when it couldn't get any better for the man, an old friend has increased his joys manifold.
Johnny Depp re-signed as the face of Dior's Sauvage Cologne
Dior, an entity that never left Johnny Depp's side, has signed him to continue as the face of Sauvage cologne, a mantle he has borne since 2015. All this despite the fact that the man is 59 years of age. Safe to say that he continues to remain a symbol the people recognize as a fashion icon. It has been rumored that the renewal is for an unknown number of years and the contract is a whopping seven-figure sum.
TMZ reported that Depp signed the new deal to continue being the face of the fragrance after fashion photographer Greg Williams attended one of Depp's and Jeff Beck's concerts in Paris. It also claims that Depp did a photo shoot with Williams. The result of the photo shoot is what will be used for the new Dior campaign.
Also Read: In a Tit for Tat Move, Johnny Depp Files Notice to Have $2M Fine Dismissed After Amber Heard Challenges Defamation Trial Verdict
Nothing but respect for Dior
The contract has yet again reminded fans of how faithful Dior has been to Johnny Depp. Dior never left Johnny Depp's side when all other companies did. While movie studios distanced themselves from him, companies dropped him, Dior stayed. And this support has not gone unnoticed by fans, who hold every ounce of respect for the French company.
This is amazing news Thank you @Dior for your continued support towards #JohnnyDepp the Deppheads appreciate your his so much. Your sales will continue to rocket 🚀 #DiorSauvage #JohnnyDeppIsALegend #JohnnyKeepsWinning https://t.co/hOcrCdX1HT

— Rach (@RachC1850) August 9, 2022
All this wonderful news around #JohnnyDepp in 24 hours could be only welcome after a difficult week full of dirt against him: first photo of Johnny as King Louis XV, photos published by @Dior by Greg Williams and the renewal of the contract at Dior for several years. ❤️🥺🤧❤️‍🩹 pic.twitter.com/Vb1PyaGtkC

— 🏴‍☠️🦙🍩🍉M.G. Warrior Of Johnny Depp⚖Wald-Mignon (@mg_violette) August 9, 2022
Thank you @Dior for never giving up on the truth and for staying by Johnnys side! #DiorSauvage #johnnydepp 💙🖤 pic.twitter.com/LmaYrlbtvk

— eeeesa (@isa_gem) August 9, 2022
Just like Depp, Dior continues to win the fan's hearts. Which means increased profits. This is clear from the Wall Street Journal report which stated that the sales of the Dior fragrance had increased for the duration of the trial.
What's up next for Johnny Depp and Amber Heard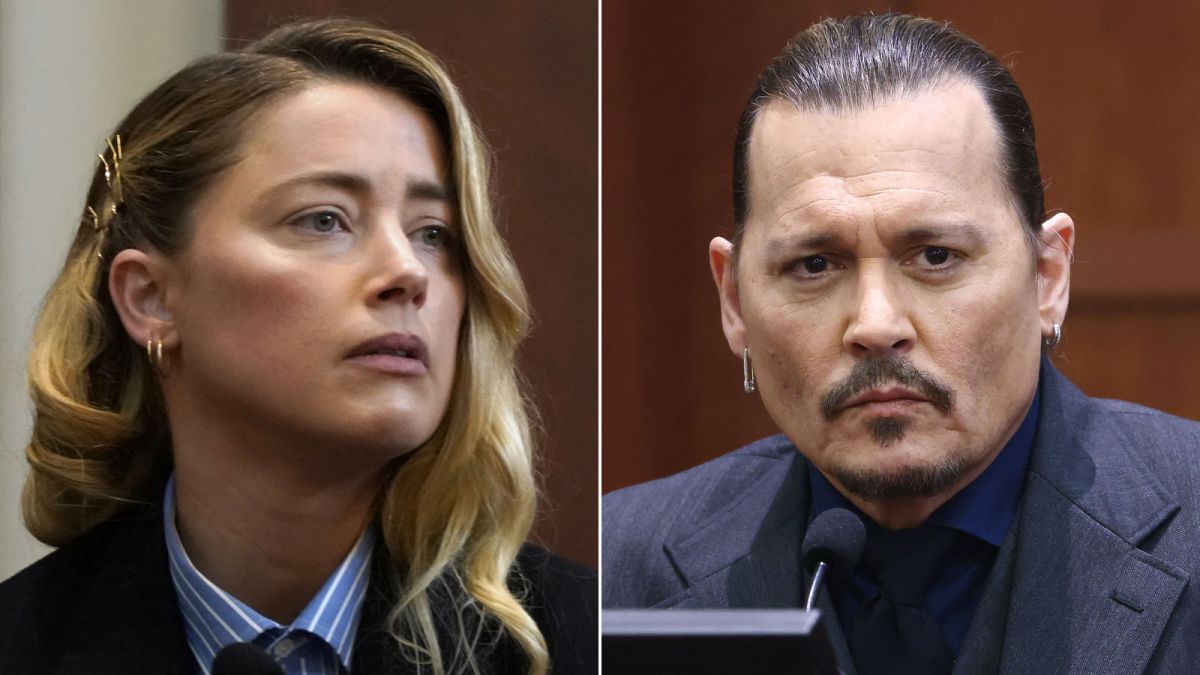 But the Johnny Depp and Amber Heard trial is still to run its course. Amber Heard filed an appeal against the trial court's verdict, which awarded Depp $10.35 million in damages. But it is still a stretch to claim that the judgment will be overturned. This means she still owes Depp $10.35 million, while she stands to gain only $2 million. Not a favorable position she finds herself in.
Another cause of concern for Heard is her image, which is going down the drain. Fans have had enough of Amber Heard and want her to pay dearly for ruining Johnny Depp's reputation. And looking at her dire situation, we think their wish has come to pass.
Also Read: Amber Heard Might Be On The Verge Of Going Broke As She Lost Over $50 Million Because Of The Legal Battles With Johnny Depp
Source: Marca