Sometimes paparazzi moments turn out as no one would expect! As Blake Lively announced her pregnancy to the world, the paparazzi reached out to her home and waited for her photos. Recently, the Gossip Girl star appeared with her baby bump in a sequined dress at an event. Blake Lively and Deadpool actor Ryan Reynolds have three daughters together: 7-years-old James, 5-years-old Inez, and the youngest one is 2-years old Betty, born in October of 2019. Blake Lively posted a carousel post talking about how paparazzi have made her and her kids freak out. The post shared by the actress got support from many of her followers and celebrities like Gigi Hadid and Rita Wilson also supported her. 
Read more, 'Here Comes Baby Deadpool': Blake Lively, Ryan Reynolds Expecting Fourth Child
Blake Lively addressed the paparazzi stalking and freaking her out after her pregnancy
With the announcement of the fourth child with Ryan Reynolds, the mom-to-be Blake Lively posted a series of photos addressing the paparazzi allegedly staking her for the photos. With a long caption, the actress talked about how "11 guys waiting outside" her home. She also said, 
"You freak me and my kids out. Thanks to everyone else for all the love and respect and for continuing to unfollow accounts and publications that share photos of children. You have all the power against them. And thank you to the media who have a "No Kids Policy". 
 

 

View this post on Instagram

 
Also read, 'It's a Cruel and Unusual Form of Torture': Blake Lively Reveals She Hates Deadpool, Calls Husband Ryan Reynolds' Movie a 'S*x Montage'
Blake Lively and Ryan Reynolds' affection towards their kids
The couple is not quite often seen in public with all three daughters. However, in various incidents, the celebrity couple has talked about how they take out time for their children. While sharing a post for the media, she called out media publications that had a 'No Kids Policy.' Even in the past, Ryan Reynolds has been sporting a handmade bracelet made by their kids on numerous occasions. 
Also read, 'Deadpool Don't Give a Damn': Ryan Reynolds Wins Hearts, Ditches High End Fashion Wear for Beaded Bracelets Made by Daughters Proving He's Hollywood's Most Adorable Dad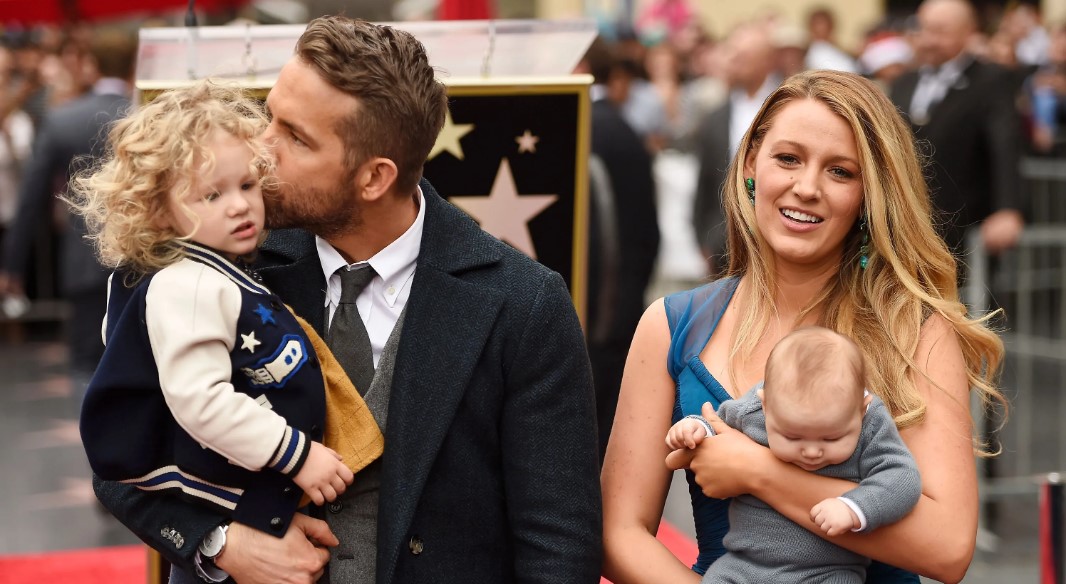 Apart from pregnancy, the couple has been in the news for sharing witty incidents about their kids. Deadpool actor Ryan Reynolds has often been seen posting about how he has to wake up and take his daughter for a morning walk. 
Also read, "He Finally Posted a Decent Picture For Her"- Ryan Reynolds Is Finally Done With Trolling Blake Lively, Melts Hearts With The Sweetest Birthday Message
Ryan Reynolds's upcoming Deadpool movie is into production stage and is speculated to release in February 2024.
Source: Instagram