According to Dave Chappelle, he has decided against having a theater named after him (at his former high school). The name was originally supposed to be the 'Dave Chappelle Theater' but now it's not going to happen. Plans for naming the theater after the comedian had previously been in place while he was busy performing in the nation's capital last week. Comedian Dave Chappelle says he believes that criticisms against him aren't productive and if his name is attached to the student theater, it would distract them from the purpose of using the space for speech-related reasons.
Related: Hollywood's Most Controversial Comedians, Chris Rock & Dave Chappelle Hold Joint Stand-Up Show in London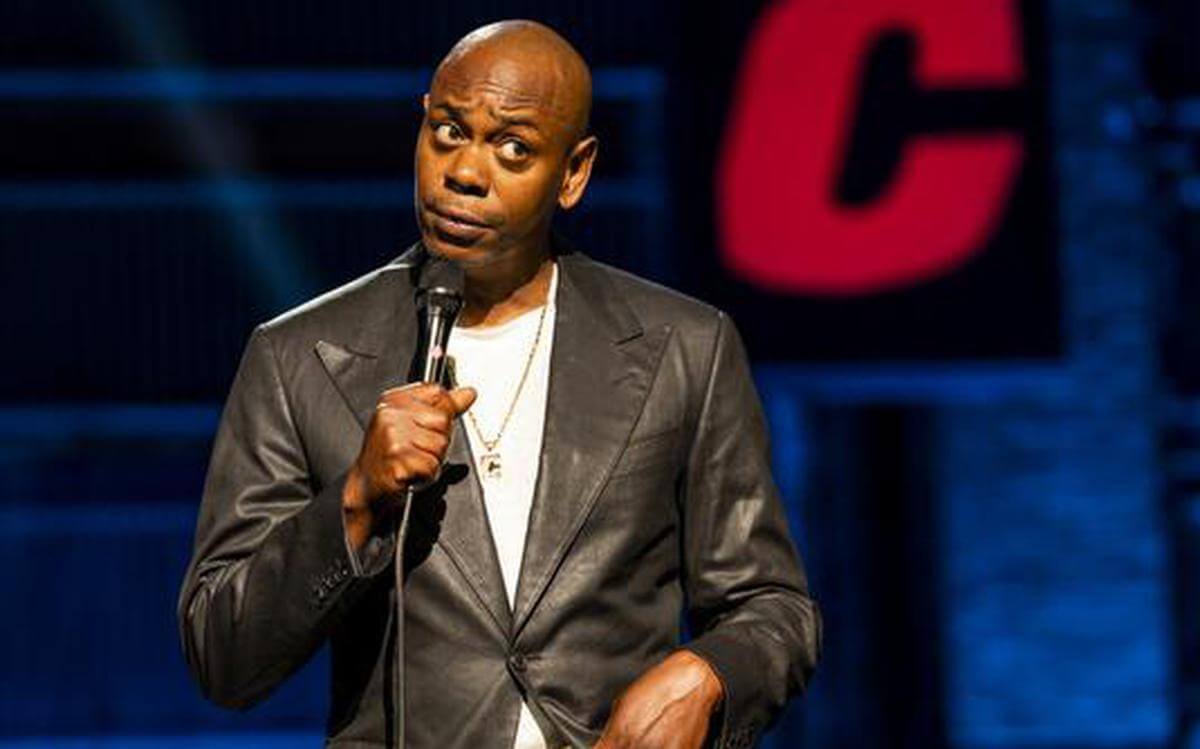 The Dave Chappelle Controversy
The school began to dedicate the building in commemoration of Dave Chappelle last year, but the memorial was bumped back after concerns were raised about the comedian's use of language during his self-described "transphobic rant" in The Closer, a Netflix shot he released in early 2021. Since the end of his Comedy Central show, Chappelle became the subject of debate during the Town Hall meetings. Some students at Duke Ellington questioned him directly over criticism he's received from LGBTQ+ individuals.
Related: Moments When Comedians Went Too Far Just To Stay Relevant & The Fans Lost It
In this regard, one student echoed loud:
I'm 16 and I think you're childish, you handled it like a child.
To this, Chappelle affirmed that:
The Ellington family is my family.
This Is How The Twitter Reacted
"i'm 16 and i think you're childish, you handled it like a child"

DAMN

rip dave chappelle https://t.co/pHrFSEXQTA

— ultralaser (@seandehey) November 25, 2021
Dave Chappelle went to his old HS & told those kids "I'm more talented than every single one of you" cause he was salty they wouldn't let him slide re: his issues w/ the trans community

So…maybe that Junior that told him "I felt like you handled it like a child" was right 😂😂

— Fresh Food For All (@evduzit) November 26, 2021
During a Q&A session, one student stepped to the mic and called Dave Chappelle a "bigot," adding, "I'm 16 and I think you're childish, you handled it like a child," according to two students present. The comments were confirmed by Chappelle's spokesperson CARLA SIMS. https://t.co/IQY0yg13R8 pic.twitter.com/sq6HRgKIER

— 🇺🇦 U2 Give Mariah Her Grammy 🇺🇦 (@JimmyP215) November 25, 2021
"I'm 16 and i think you handled this like a child"
"You would suck at being me. pokemon battle me right now. My life is really difficult. I'm Dave Chappelle, richer than you, better than you"
It's like Dennis Reynolds irl

— actually not hayden (@againstvapes) November 26, 2021
The article reads "I'm 16 and I think you're childish, you handled it like a child," one student said.

This tweet would better read Dave Chappelle slammed as a 'childish bigot' by STUDENT at old high school.

Good luck in life to that 16 year old… certainly gonna need it!

— Robert Block *️⃣ (@RobertBlock07) November 26, 2021
Related: 'More than me?': Pete Davidson Cracks NSFW Joke on Live TV With Kim Kardashian
With all being said, Chappelle is one of Ellington's most bigoted donors to this day and the institution knows it. Having given several million dollars to the place, he was seen as a "visionary for all times." He also hosts Master Classes for students in which he teaches them about hard work and culture.
Source: Variety