The role of a celebrity mom is not an easy one. Not that the role of a mom itself isn't. But a celebrity mom faces some strange problems. Like deciding to keep her child's life private. And whether or not to leave the party for breastfeeding. The last choice was made by none other than Kerry Washington. And what better a place to lactate than the official residence of the President of the United States – the White House itself!
Kerry Washington was in the White House for President Barack Obama's last party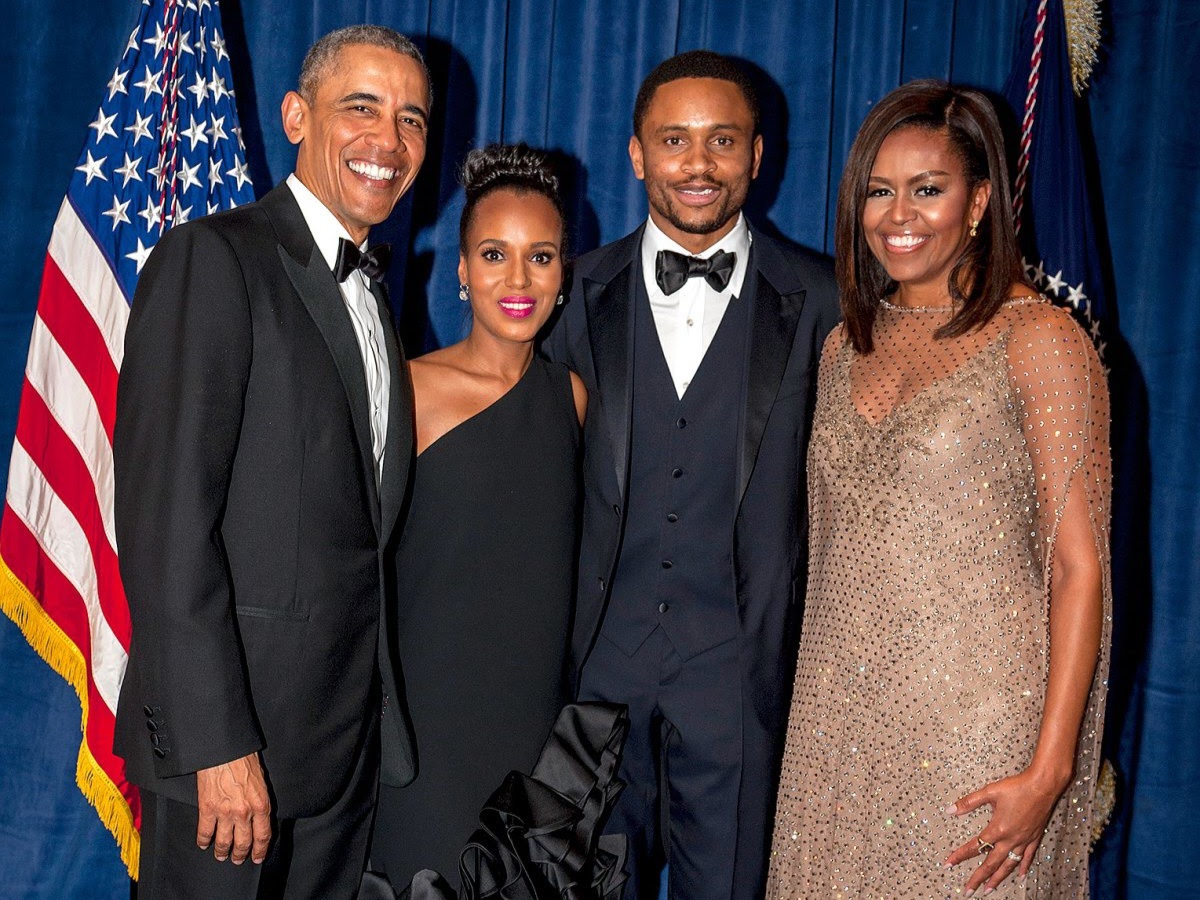 Kerry Washington once had the chance to go to the White House. It was for attending a party, a rather big affair at that. She was attending Barack Obama's final party in office. After an 8-year tenure, Mr. Obama finally had to leave the White House, which was a moment a lot of his supporters were not ready for. It is only natural to assume that Kerry Washington was one of them.
She was one of the celebrities invited to the party, which was supposed to be historic for a lot of reasons already. But Washington added one more. This was the first time a visitor to the White House pumped her breast milk within the four walls. And stored it in the fridge as well.
Also Read: 13 Netflix Movies You May Have Missed In August 2021
Kerry Washington had no choice but to pump it!
Kerry Washington, mother of 2 children, son Caleb Kelechi, 6, and daughter Isabelle Amarachi, 8, was attending the party with her breast pump, which proved to be a very smart decision in the end. She had packed it as a contingency, but there came a time when it had to serve its purpose.
Recalling the whole incident, she said,
"I was nursing at the time and I remember I brought my pump with me, just in case. And thank God, because at 2 a.m., I was like, 'Can somebody show me a little closet where I can go and pump? Because I'm not ready to leave this party!"
She made the revelation on The Jennifer Hudson Show. 
Also Read: Celebs Who Keep Their Lives Private And Live Wholesomely
Scandal's Olivia Pope is Always Ready to Solve Crisis, Whenever, Wherever
Jennifer Hudson, who is herself a mother of one, appreciated her actions. The 41-year-old said, "You put it in the fridge at the White House? That baby got some special milk!" And the kids should know how they are special. They probably will, after this interview. Now that they are older, Washington doesn't have to worry about such headaches.
Washington was recently a part of the Netflix movie, The School for Good and Evil. She was more than ready for the occasion, donning a dramatic bob haircut. Paying homage to her character, Professor Dovey, she shared a photo of herself on Instagram, captioned, "Professor of the Princesses 👸🏾 ✨ Madam Dovey is in the house."
Guess we can say, whatever the occasion, be it breastfeeding at a party, or the premiere of her film, The School for Good and Evil, she is more than ready.
Also Read: Magical Trailer For The School for Good and Evil Released by Netflix
Source: People