The Kardashian klan is notorious for indulging in innumerable surgeries and photoshops over the years. Looking back at pre-surgery pictures of the Kar-Jenner sisters, it's hard to recognize what a drastic change some of them have gone through in the past years. Of course, they have also been wildly trolled and scrutinized for propagating an unreal standard of beauty internationally. And the trolling is indeed inevitable. This time, the uncrowned queen of wit, Diane Morgan took a subtle but significant dig at Kim Kardashian for the uncountable times she has gone under the knife.
Diane Morgan believes in embracing her natural self rather than getting Botox and surgery
Diane Morgan was in conversation with The Sun recently when she claimed that she had a hard time figuring out why anyone would go through surgery and Botox and such stuff to look young. Aging is a natural process that needs to be embraced according to the Cunk on Earth star. The 47-year-old is gracefully aging and she doesn't mind that it comes with wrinkles and skin changes. She believes being natural is the best look.
She said about the people who resort to surgery to look young,
"The problem is that people tend to look the same as everyone else. Now everyone looks like Kim Kardashian. . . let's not all look like her."
Also Read: Kendall Jenner Beats Kim Kardashian To Become Richest Instagram Celeb – Supermodel's Fees Surpasses Kim K's by a Huge Margin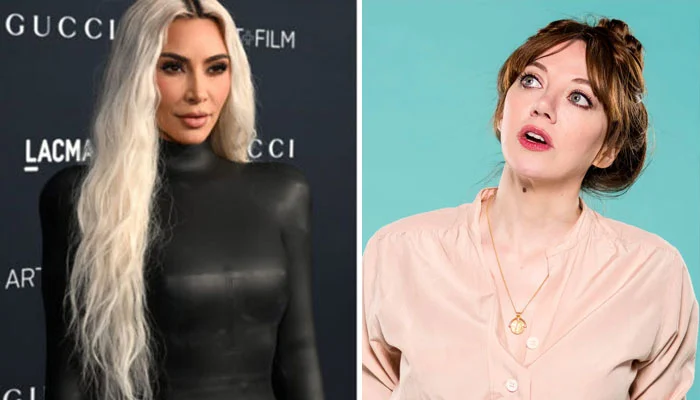 About her own preferences, she claimed,
"I love looking ugly for a character, the uglier the better. You want to see someone looking grotesque. I love seeing people looking characterful on TV. I hate that everyone looks like an egg. I want to see some interesting faces."
That's a smooth way to call Kim Kardashian an egg, we'll give Morgan that. However, the Philomena Cunk-playing actress did accept that she might think of going under the knife someday in the future, to tweak the area around her mouth.
Also Read: In A Supremely Insensitive Move, Kim Kardashian Dresses Up Daughter North As Kanye West As Bankrupt Yeezy Founder Goes Missing To Escape Authorities
The Kardashians' audacity
The SKIMS owner is infamously known for getting a plethora of surgery, Botox, implants, and whatnot. And she has defiantly shunned the supposed rumors only for them to keep getting even more prominent. The internet is rife with several before and after pictures of The Kardashians star, along with her sisters, and what could be more convincing than visual proof? But the celebrity sisters have always been in denial mode with utter audacity. Kim K has been particularly vocal with her naysaying and has gone back on her word, several times.
Also Read: PETA Turns a Blind Eye to Kim Kardashian Allegedly Mistreating Her Dogs as $1.8B Reality TV Star is "Anti-Fur and Mostly Vegan"
Source: Mirror