Aquaman star Jason Momoa has always been up for the social cause and is widely appreciated for the same. Recently the on-screen Aquaman joined the UN Ocean Conference's Youth Forum in Portugal to ensure better conservation of the ocean and its resources. Jason Momoa arrived on a boat to receive the Nature Baton from the UN Special Envoy.  The Aquaman star, Jason Momoa was later designated the UN Environment Programme's (UNEP) Advocate for Life Below Water. 
Aquaman star Jason Momoa is on a new journey to protect the ocean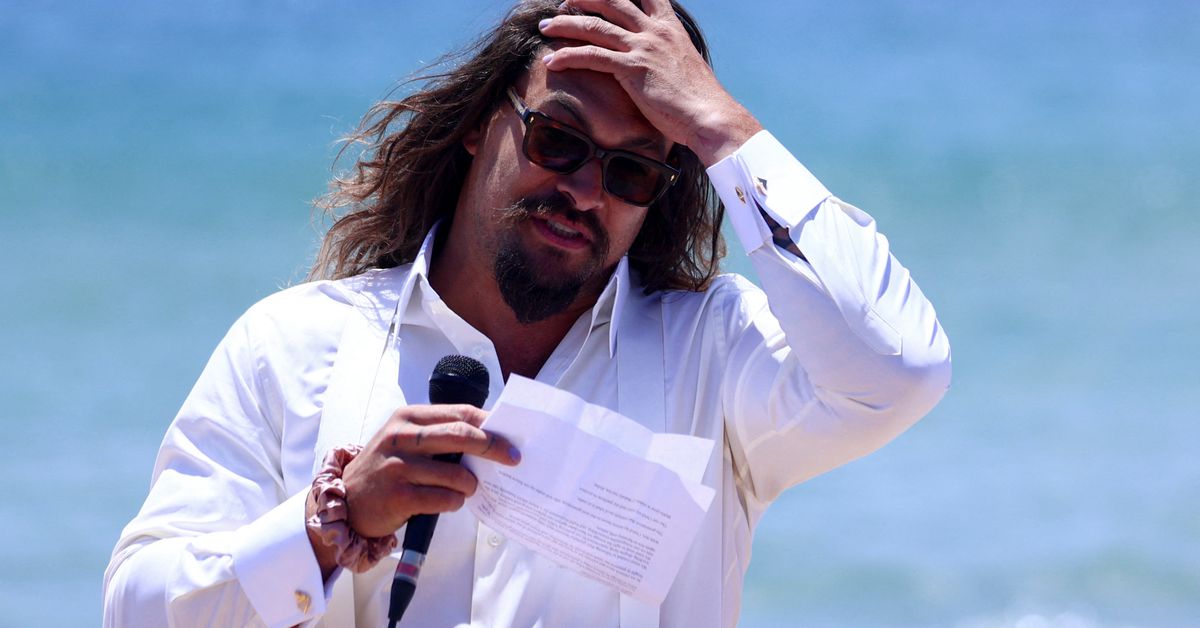 As the DCEU's Aquaman joined the conference for mobilizing global support for an ocean besieged by the planetary crisis of climate change and biodiversity loss, fans seemed to love it! Jason Momoa has previously worked with Sustainable Coastlines Hawaii and rePurpose Global. Jason Momoa shared his feelings on getting the responsibility to promote ocean health, he said, "With this designation, I hope to continue my own journey to protect and conserve the ocean and all living things on our beautiful blue planet for our generation and the generations to come." 
Fans' reaction to Jason Momoa's act of saving the oceans
The Aquaman actor later got appreciation from the fans for this noble cause toward the oceans. Many fans also called him Aquaman in real life!
You were chosen by the ocean to save it.

— Olha (@Olha34294166) July 3, 2022
Guy plays a water based super hero in movies, so gets made some sort of ocean ambassador? Is real life just becoming an episode of The Boys?

— Mechanic (@justamechanik) July 3, 2022
Aquaman IRL

— Athena (@SelinaTeyie) June 27, 2022
😂 because he really believes is aquaman?

— Jamilton Mecias (@ha1kton) June 26, 2022
The Real Aquaman Jason Momoa
Jason Momoa proved that he is the real Aquaman as the 50% human and 50% Atlantean as the movie version. Earlier, Jason Momoa won the Internet by asking fans to donate organs for the match registry.  The DC Actor has always been up for such noble causes. 
Checkout, Whopping Salary Difference Between Amber Heard and Jason Momoa in Aquaman 2
Jason Momoa and the upcoming Aquaman movie
With just a few months left for the release of Aquaman and the Lost Kingdom, Jason Momoa seems to cash in this opportunity for the promotion of his movie.  Jason Momoa will be playing the titular role in Aquaman and the lost Kingdom along with Amber Heard. 
Aquaman and The Lost Kingdom will release on 17 March 2023