That glamorous fairy tale life that celebrities seemingly lead is not as dreamy as it might seem on the surface. There's a world of problems that celebs have to face on a not-so-sporadic basis. The lifestyle compromises their privacy and safety on a severe scale. Stalking might just be one of the biggest and scariest problems that so many celebs out there have faced, David Beckham, being another new target.
Also Read: Celebs Who Have Weird, Exotic Pets
David Beckham stalked by a 58-year-old woman
The former Manchester United star player was in news back in March for a legal case of harassment against a 58-year-old woman, Sharon Bell. The stalker woman allegedly harassed David Beckham and his youngest daughter, Harper Seven.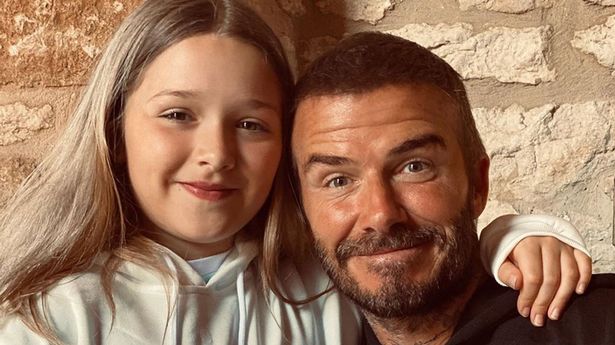 However, Sharon Bell was exempted from appearing for a criminal trial on grounds of her suffering from mental health problems. Daily Mail's report said that during the case at the Westminster Crown Court the woman was allowed to appear through video conferencing.
Sharon Bell was severely deluded that she and Beckham were in a relationship and that he and his wife,
former Spice Girl, Victoria Beckham
, owed her money. Not only that, but the woman was also fairly convinced that Harper was her own daughter.
The stalker sent three creepy letters
Beckham clearly stated that he did not the woman and that her letters made him feel threatened. He said:
"I felt like the language in the letter was escalating and becoming more emotional and threatening towards me and my family and this worried me… The letters were becoming increasingly threatening and obviously, the female knew where I lived."
Some of Sharon Bell's letters to Beckham were read during the trial. The epistle read:
"I have got your address from a detective agency, I hope you don't mind… I have feelings for you, David… Victoria owes me some money, David, as she said she's been robbing my bank account for years, which isn't very nice. I would appreciate it if she wasn't there. I just want to talk to you. You owe me that, David. PS I would like to be with you when you have brain surgery to give you a few new brain cells… Your friend Tom Cruise has really upset me, David."
Sharon Bell also claimed to be in love with David Beckham since she was a child. In one of the letters, she sought Beckham's permission to come to his place for a conversation. The letter read:
"Please be there, otherwise someone will go to the press and say you both have my roll numbers… Now that wouldn't look good, as you have got an OBE… You said if I write to you first and I'm unarmed (which I will be) then I can come in for a chat and a tea (Earl Grey is my favourite tea). I really want to chat to you, so please can I come in for a chat?"
It is saddening to see the insensitivity of people who think scaring someone out of their wits is a way to show love. Then again, no one in their right mind would harass or stalk another person.
Source: Marca