Viola Davis has had an illustrious career spanning over 2 decades and has gone on to win several accolades. The 57-year-old actress happens to be the only African-American woman to have won the Triple Crown of Acting – namely, an Academy Award, a Primetime Emmy Award, and two Tony Awards.
On Thursday, the Fences star won the Icon award at the Harper's Bazaar Women of the Year Awards 2022. She claimed that the honor bestowed upon her had "embedded in [her] spirit" and that she will utilize it to help achieve progression in show business. She also went on to talk about the constraints of a black woman and a black actor.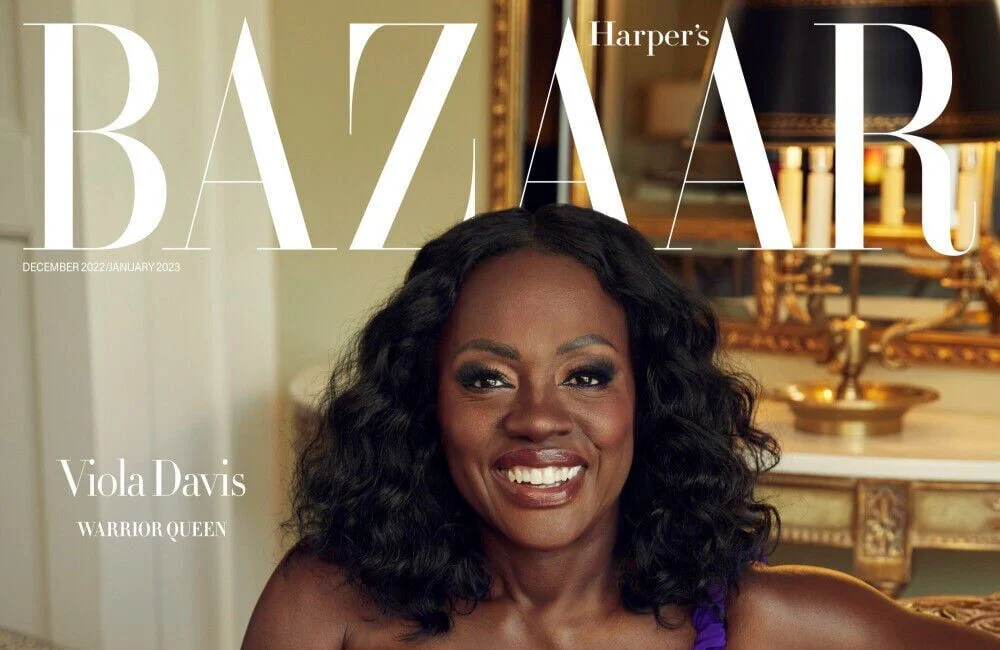 Viola Davis described the "limitations" put on her career
The Woman King actress claimed that because Hollywood failed to "dig deep" into black culture, her career was very limited, rife with portrayals of mostly supporting characters. She said,
"There is a deficit of stories that women of colour are able to access in Hollywood. When I started off as an actor, the scope of what I wanted to do was infinite. It was definitely a big blow to see the limitations put on me in my career."
Also Read: 'Accidental? Racist? Seems Lame Guys': The Office Star Mindy Kaling Calls Out Justin Bieber's Racism and White Privilege
She further described the typecasted roles that she was usually offered.
"You're just there to give the white lead advice, to be the sage, to be the nurturer. There is a lack of really digging deep into who we are."
Despite the said limitations and deficits, Davis has gone on to portray several iconic characters on screen, like the titular role in Ma Rainey's Black Bottom, which got her an Oscar nomination for portraying the 'Mother of the Blues'.
Also Read: 'People wouldn't stand in my line because I was black': Stranger Things Star And Miles Morales Casting Frontrunner Caleb McLaughlin Breaks Silence On Racism From Fans
The honor of being an icon embedded in the spirit
Addressing her Icon Award given by Britain's Harpers' Bazaar Magazine, she said,
"When I'm at home I don't feel like an icon. I'm always looking at little Viola who wet the bed and was just trying to find a meal every day and thinking, 'OK, now I'm an icon?' I don't take the honour and run off the stage with it. It's embedded in my spirit and I use it as warrior fuel to shift the industry so that I'm not the only one anymore."
Earlier this year, The Help actress published her book Finding Me: A Memoir, which got impeccable reviews and ratings from several media outlets, most of all for its raw and intense, and intimate honesty.
Also Read: 'We weren't given a 2nd choice because what we represent as minority women': 'Selling Tampa' Cast Cries Racism After Show Cancellation, Says People Wanted To See Black Women Fight
Source: Female First