Yugi Moto fans need not worry anymore. The sensation in the card game world Yu-Gi-Oh! is back with its new series of adventures and excitement with Yu-Gi-Oh! Sevens. It is scheduled to release in the coming year, and the creators are all buzz with excitement and anticipation. Yu-Gi-Oh! is a popular Japanese Manga series about card dueling and have an immense fan base.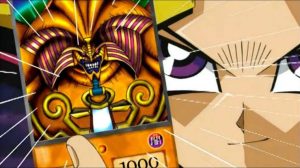 The much-awaited announcement
The Jump Festa convention released an announcement regarding the release of this new series. The series is directed by Nobuhiro Kondo and composed by Toshimitsu Takeuchi. The latest series will be the seventh to come out in the Yu-Gi-Oh! Franchise.
The most awaited twitter announcement revealed a lot about the series from the cast details, new additions to the series, new characters, and even a fantastic card list.
The storyline
The series revolves around the Duel Monsters and the out of the world adventures. Unlike the previous storylines in this series, the new one will be led by the youngest duelist in the franchise, Ishibashi. This will be an exciting story of bonding, crazy duels, and never seen before adventures with Ishibashi and the Seventh Road Magician.
The Duel Monsters have taken their series from one adventurous destination to the next. From ancient Egypt to spirit worlds and even venturing in alternate realities. The fans are early waiting for the reveal of more details and news from the developers to where their favorite characters will b traveling to in this series.
Hold on for more updates from the developers and keep a check on this page for recent news and titbits about the popular manga series.
Source: comicbook