Will Smith recently starred in a movie titled Emancipation alongside Ben Foster, which is now available for streaming on Apple TV+. The movie tells the story of a slave who escapes a plantation in Louisiana to fight with Lincoln's army during the American Civil War. Ben Foster played the role of a slave hunter and convincingly so as the King Richard actor said he did not ever make eye contact with him who played the role of a slave fighting captivity.
The movie directed by Antoine Fuqua is a masterpiece and on an episode of Red Table Talk, Will Smith talked about how Foster treated him on set.
Also Read: Academy President Janet Yang Was So Clueless She Thought Will Smith Oscars Slap Was A Skit: "Oh My God, This Is Real"
Ben Foster's attitude during Emancipation shoot
Will Smith shares scary details from the sets of Emancipation on an episode of Red Table Talk. He took over the show as a host with his three kids Willow, 22, Jaden, 24, and Trey Smith, 30 to discuss his experience. The actor recalls,
"In my mind, I was giving my best 'Will Smith,' –and Ben just walked past me and didn't say nothing. I was like, 'Oh, he must not have seen me.' Then for six months he didn't speak to me. He didn't make eye contact with me. He didn't say a word. He didn't acknowledge me for six months."
Reportedly, Ben Foster stayed in the character of a slave hunter for as long as he could and ignored Smith completely who played the lead character of the slave. This sort of dehumanizing behavior from his co-actor helped him focus and get the assignment right. He continued,
"But what he did that first day,–I was like, 'Yup. Got it: We're not playing. This is real; this is serious. We're not fooling around with these ideas.' I really credit Ben for clicking me into the next gear of depth and focus."
He further added,
"We had been through that whole movie together. And the whole time he wasn't going to his trailer, he was staying in his character tent all day long and he had all his stuff in his character tent."
Foster reportedly broke his character at the very end of the shoot and surprisingly was very opposite from the way he was acting. This compelled Smith to blurt out,
"I was like, 'Who are you, you kind soul?'"
This experience really changed both of them as a person. The Bad Boys actor then dove deep into what he did to prepare for the role and how it affected his mental state.
Also Read: Will Smith Still Reels From Depression After Chris Rock Netflix Special, Visits Life Coach A Year After Slapgate Controversy
How did Will Smith prepare for the role?
Will Smith admitted he went too far with the character, though not as far as Ben Foster, but far enough. He stated,
 "You go into a state, and when you go that one click too far,–Will Smith disappears, and then what happens is, psychologically, you go farther and farther into Peter, and you don't realize that 'you' are slipping away. And then it's over, and you go back, and you look for you, and you're gone."
In the LA premiere of the movie, Ben Foster finally spoke up about his experience working with Smith. He said,
"[I've] been a fan of Will Smith for a long time, so it was an honor to work with him and he's done some of the finest work, I believe, of his career."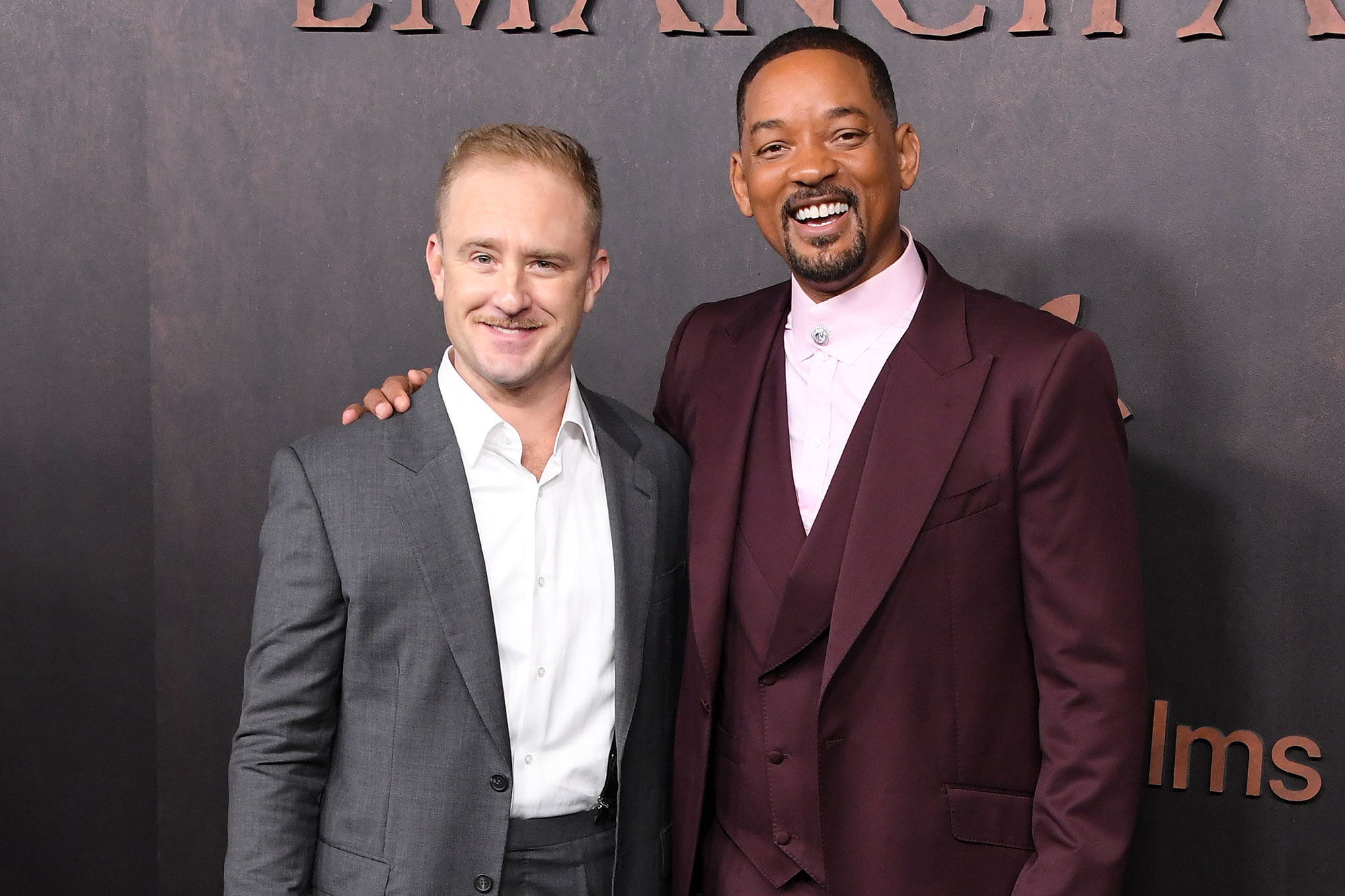 He further added,
"It's like, how do you describe a sunset? How do you describe the stars? Some people just have the thing. But what I saw was him going deeper than I've ever seen before."
The intensity of the actors' seriousness makes it worthy of several awards, but people are afraid whether this film will be given its true recognition given the past actions of Will Smith.
Also Read: "What A Dumb Thing To Do": Joe Rogan Shocked After Chris Rock Annihilated Will Smith, Calls It Ruthless Retribution For Slapping Veteran Comedian
Source: Red Table Talk