American filmmaker Steven Spielberg has now debuted as the music video director for helming the official music video for Marcus Mumford. The 75-year-old director is the most commercially successful director of all time and has been a recipient of many accolades including three Academy Awards and an AFI Life Achievement Award.
Related: Fans Trash Steven Spielberg Directing Fantastic Four, Say the Legendary Director Cannot Be Tamed By Kevin Feige
He has now tried his hands at music by directing a music video for Marcus Mumford's new song 'Cannibal,' which was released on July 14th. The director is known for his works in the entertainment industry namely 1977's Close Encounters of the Third Kind, 1982's E.T. the Extra-Terrestrial, and the Indiana Jones series.
Steven Spielberg Directing His First Music Video For Marcus Mumford's new song 'Cannibal'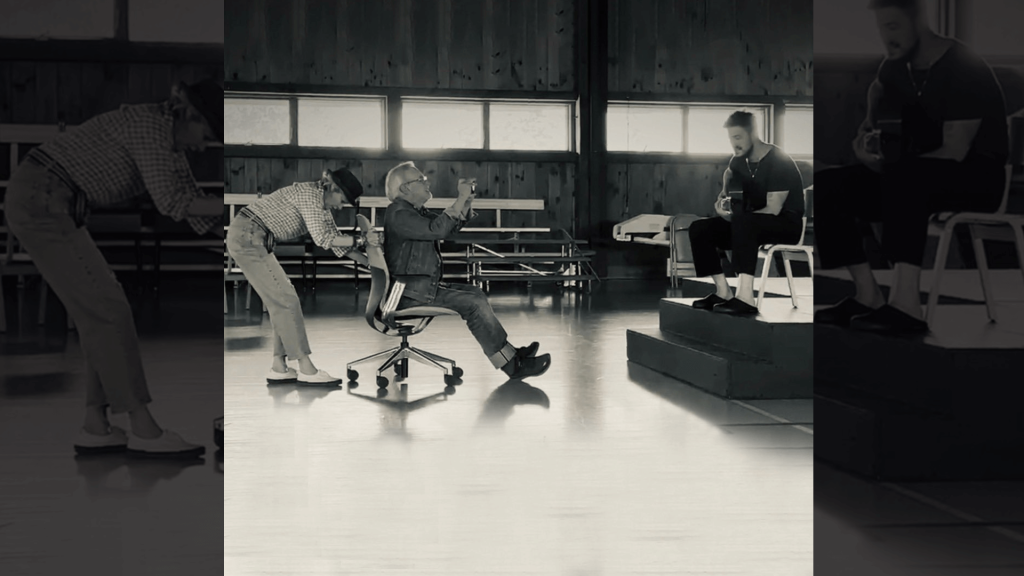 Also Read: Steven Spielberg's DC Movie Gets New Update
Marcus Mumford shared a post on Instagram in which the director was seen sitting on a chair with his smartphone through which the singer's music video was filmed. The 35-year-old Mumford and Sons lead singer wrote on Instagram, "On Sunday 3rd July in a high school gym in New York, Steven Spielberg directed his first music video, in one shot, on his phone."
Not only that, Kate Capshaw, wife of Spielberg's who served as producer and art director on the video was also referred to as "almighty dolly grip" by the singer. The song that the couple had worked on will be featured on Mumford's self-titled album, which will be released on Sept. 16.
Mumford and Sons Lead Singer As "Some Chancer Mug"
You May Also Like: Why Steven Spielberg Was Rejected Twice From Making A James Bond Movie
The singer shared his gratitude to the people who supported his music mentioning the director and his wife for their contribution to the music video.
"I've been overwhelmed by the support of the people around me to bring this music to you, and I cannot hope to express all of my gratitude. When people get it, it blows my mind. Kate and Steven just got it, and I cannot thank them enough," Mumford tweeted.
He also acknowledged the rest of his team including producer and behind-the-scenes videographer Kristie Macosko Krieger and his wife, actress Carey Mulligan, who was in charge of costume and sound. He jokingly mentioned himself as "Some Chancer Mug" in the credits.
Fans Claiming Zack Snyder Did The 'First', Referring To Filming The Video Via Smartphone
Also Read: Details From Steven Spielberg Movies That Will Make You Re-Watch Them
Zack Snyder is an American director and Cinematographer who's popularly known for creating superhero movies, like Batman and Justice League Series. He was also known for contributing to the film industry by making films via smartphones. His 'Snow Steam Iron' was a popular movie that was shot from an iPhone. This is what fans were claiming when they compared these two directors from the film industry.
Source: Twitter