Zack Snyder has expressed his interest to bring mythological characters to life for a long time. He finally got his wish after Netflix chose him to spearhead a Norse Mythology anime they had in the pipeline. Twilight of the Gods will have Zack Snyder teaming up with Jay Oliva (The Dark Knight Returns) to bring this show to life. The streaming giant has officially announced the names of the core and supporting cast members.
And we could not be more pleased after hearing those names.
The list of actors includes big names from all across the industry. Luren Cohan of The Walking Dead fame is a one of the names. Many Game of Thrones actors will also join in. Sylvia Hoeks as Sigrid, Stuart Martin as Leif, John Noble as Odin, and Pilou Asbæk as Thor are some of the more familiar names. Other actors include Paterson Joseph as Loki and Lauren Cohan as Inge. Jamie Chung and Rahul Kohli will play Egill and Hel respectively. Corey Stoll plays Hrafnkel in the series. Peter Stormare will be playing Ulfr in Twilight of the Gods. Last but not the least, Jamie Clayton plays The Seid-Kona.
The cast does include a lot of minority characters in major roles.
This was the official Netflix post on Instagram. Maybe pictures speak a thousand words for you: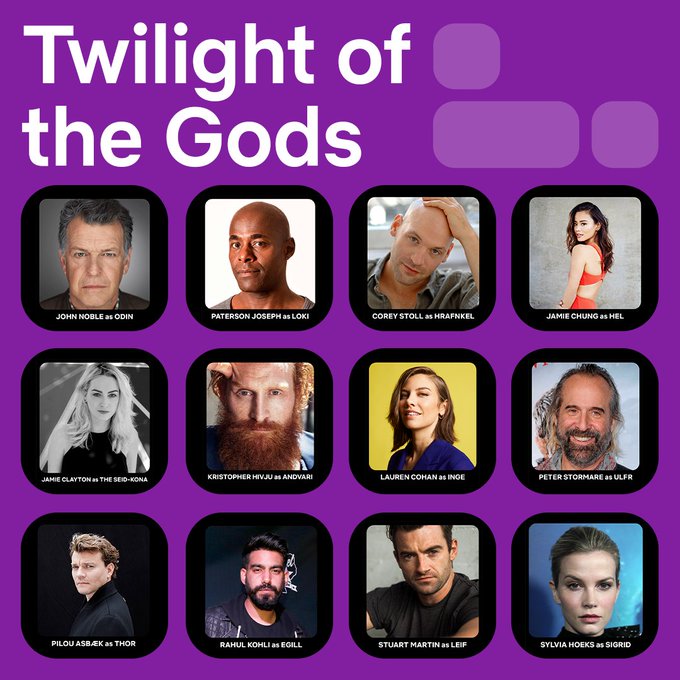 The Story Details
The fact that the post did not include that it is based on an anime format is a little surprising. Many would start thinking that Netflix was making a live action series, not an anime show.
The story of the series is being kept tight under wraps. Jay Oliva has a taste for animated Netflix Originals. A new Filipino anime show Trese, has his work all over it. Oliva has also worked with Zack Snyder in many action movies like Man of Steel, 300, and Justice League. There's a lot of forces at play for this anime. From the looks of it, the anime will feature ultra-violent action and drama. Snyder is also no stranger to the world of animation. His critically acclaimed movie Legend of the Guardians: The Owls of Ga'Hoole won a lot of hearts in 2010.
Will this Netflix anime be a hit? Had to say at the moment. Zack Snyder has reclaimed his position as one of the greatest directors ever after the overwhelming success of Zack Snyder's Justice League. And looks like with Jay Oliva as show runner, director, and executive producer, this upcoming series might be another hit.